This one's based on the R/M "Aces Wild" Kustom Chopper... Paint is Testors flat black, the control cables are 28 ga. wire, the shift linkage& rear brake line are 30 ga. steel wire, the shifter arm is scrap plastic....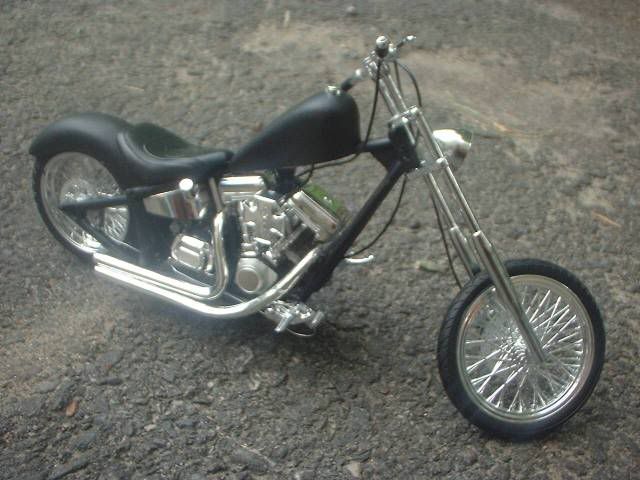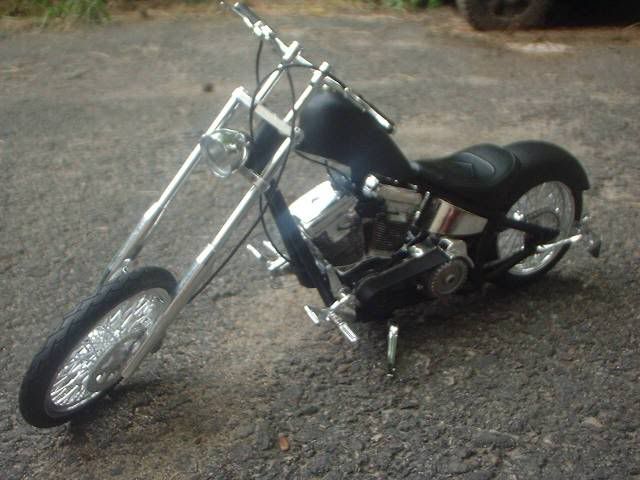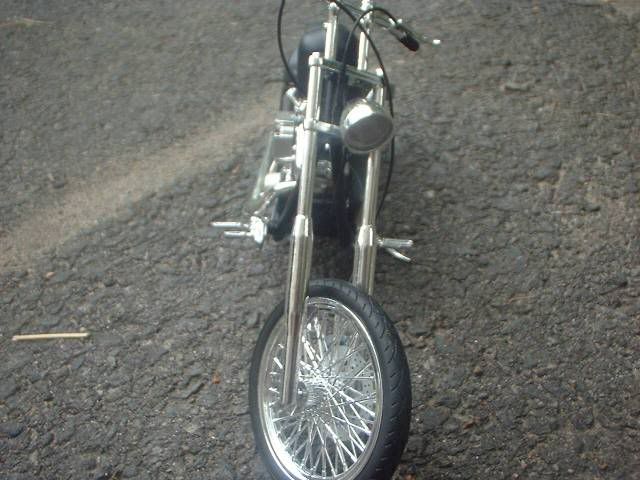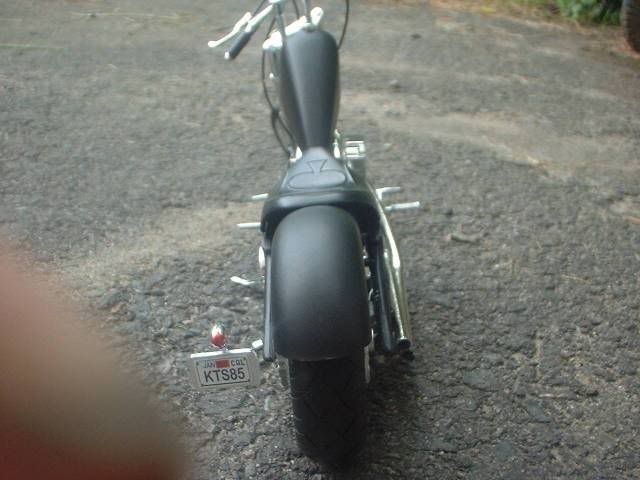 Now, if Revell would only reisue the orginal Triumph Tiger 650, & AMT would reisue the "Then Came Bronson" sportster, I could build a replica of my "First" bike!!!

Anyways, thanks for lookin!!!!