Motorized Drill Trucks are used by the Volunteer Fire Depts. of New York. This is a competitive sport that is done by the members of the fire dept and run by the FD's. The events are held on weekends during the summer at the purpose built tracks at the firehouses themselves.
There are three classes of trucks, two of which are used for racing in the tournaments.
The "A" class are the actual firetrucks like the pumpers and the ladder trucks etc.
Example: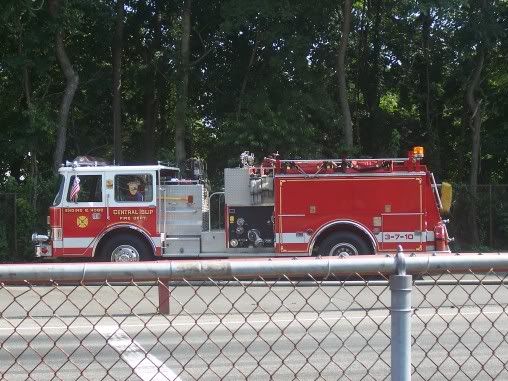 The "B" Class is the class of racing truck that is based off of a pickup truck, all have custom built "boxes" in place of the beds.
Example: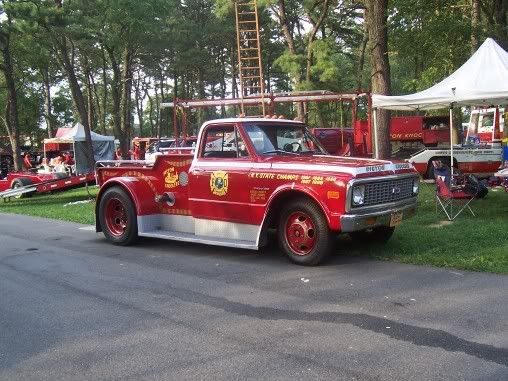 The "C" class is one of the more interesting classes out there. All the other classed have basically been the same from the beginning, aside from advances in technology, they never really changed. The "C" class started out as modified passenger cars....now they are purpose built tube chassis racecars.
Example of the origional ones:
Yes it's an origional HEMI car....not A-990 tho...
Example of a modern "C" class:
Ok I was able to get up close and personal with the Central Islip Hoboes trucks and was able to take some detailed shots.
Here is a link to the "B" class truck.....it's a 1966 Ford F-550
http://s30.photobuck.....boes/B Class/
The "C" class.
http://s30.photobuck.....boes/C Class/
Hope this inspires some builders!
Ben Kenobi!