I recieved an email asking about the intake trumpets on a Cobra I built, so I decided to post a short how-to. Now, if you have, and can use a lathe to turn these, great. But if you are a mere mortal like myself, here's a quick and easy method for ya.
You will need some aluminum tube, a sharp knife or small tubing cutter, small hammer, an anvil of some sort, and a small punch.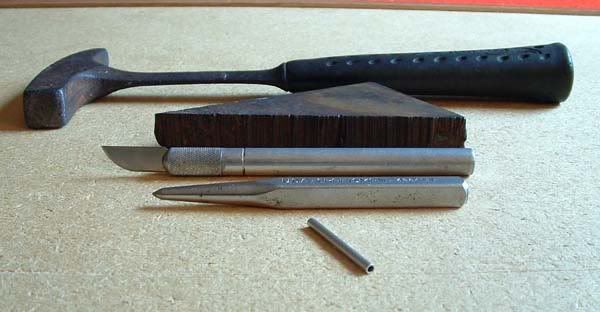 First, cut the tube to the desired length. Mile-high stacks might present a problem, so keep it reasonable. I use a larger X-Acto knife with a curved blade for this.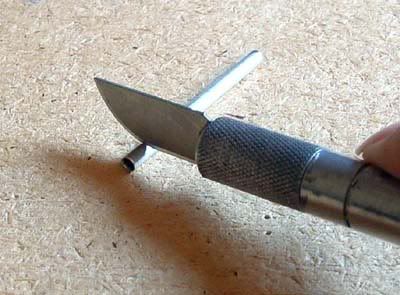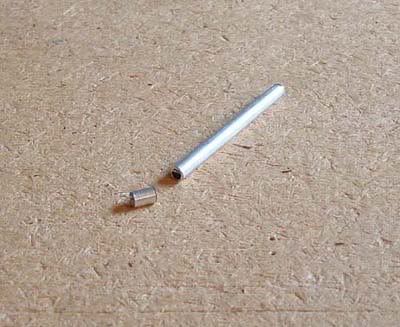 After cleaning any flash from the cut, place the tube upright on the anvil, and place the punch in the end. Give several light taps untill you have the desired flare, and it is flared evenly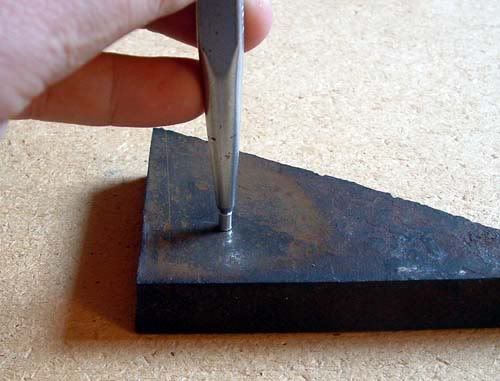 And here is the finished trumpet.
If you're after a polished look, try polishing a longer piece of tubing, then cut to length and flare. To avoid any marring on the inside of the flare, you can try polishing the punch. Hope y'all find this useful,
Brian
Edit: Moved pics to new server