The door panels in this model come very well deatiled if you accept they were designed to be in the closed position. Remember I opened them. In any way, they have to be reworked to make them a little bit more realistic. It just come with a part that makes complete the door lock, the interior door release handle, and the outside open handle.
Here you can see the original outside handle and the keylock. I just used that outside handle from the plastic part and for the keylock, I glued together 2 washers from the model car garage set.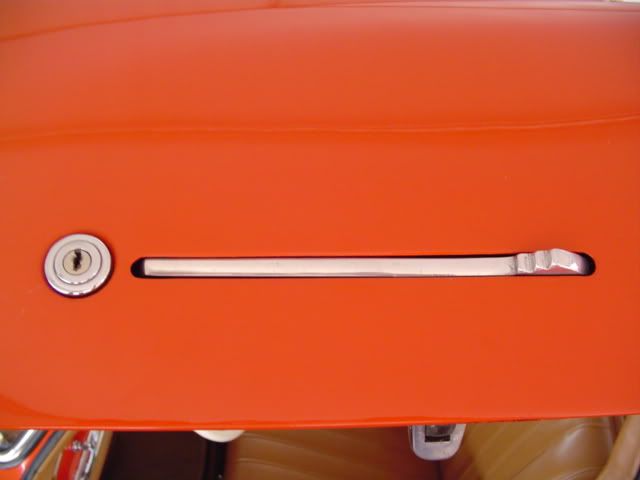 How it being.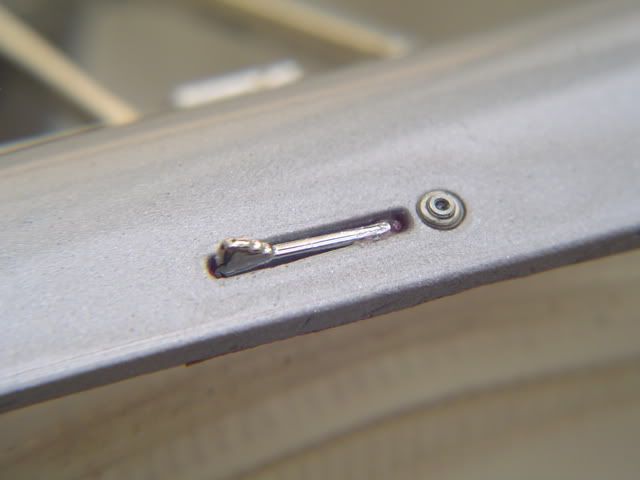 I also add bare metal foil to the moulding and with a black artist pen, I simulated the rubber seal outside the metal moulding in the real car. Here you can see the difference among the two doors.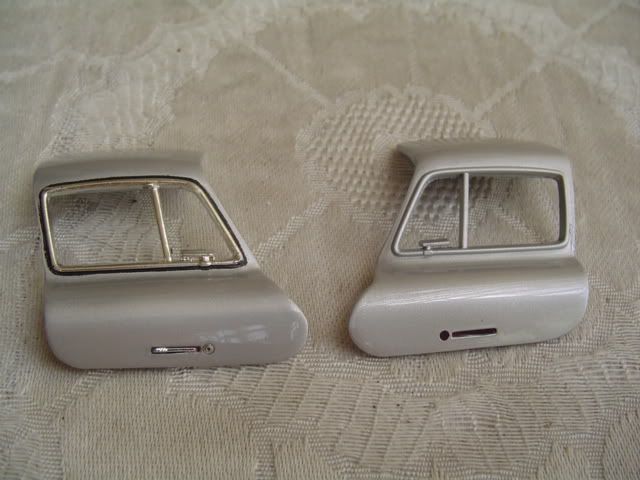 For the interior lock release, I had to carved some solder wire in order to make them to shape. Here you can see the real part and how being mine.
I added some bolt heads to the upholstery and the metal plate base to the interior lock release sistem. I even added the bolt head that goes right in the middle of the release buttom.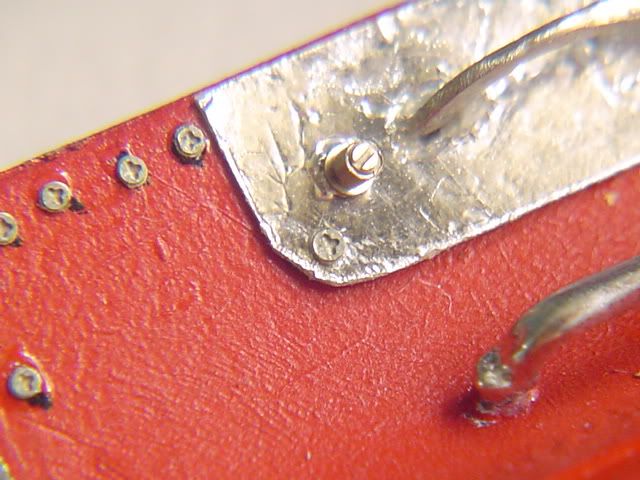 Outside view of the door.
Inside view.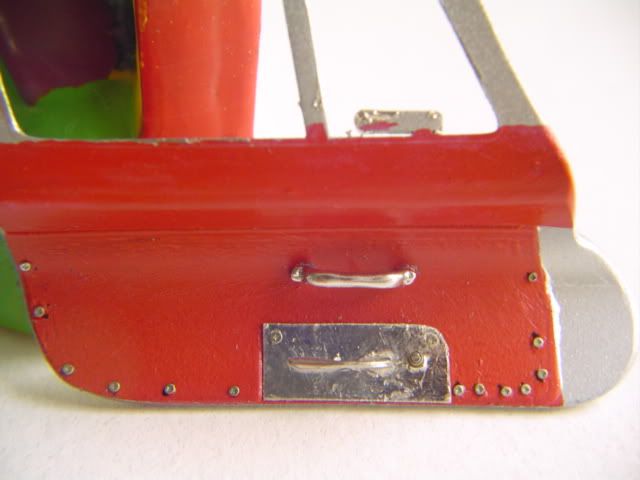 Bolt heads along the interior panel.
Just some more item to the interior and will go to the engine.
Simon