EDIT: 2/14/15 Think my painting has advanced enough to get this black one done. Just some updates with other wip here but hope to have some photos soon. All additions today here are in red.
It seems most of my model subjects in recent times have been of my real life cars. I've been very successful in finding kits close enough to convert to the ones that sat in my garage. Just to fill space and bore you all, completed to date is a '53 VW Bug, 77 Porsche 924, 87 Porsche 944 (normally aspirated engine converted from a turbo is my avatar) and my wife's 68 VW Bug and 91 Subaru Legacy wagon and her '95 Legacy wagon. Since I have you here... in my basement bodyshop are my 91 Porsche 944S2, '81 Porsche 924 Turbo, '84 Porsche 944, 69 VW Bug, 51 Plymouth Cranbrook, Triumph TR4A (bah it's 1/32) (but also started a 1/24 resin one!), 67 Pontiac Tempest, 59 Chevy Impala and wife's 95 Subaru Legacy Wagon. Oh yes .. my Dad's 56 VW Kombi Bus and '92 Crown Victoria are almost done too. AND ... I FINISHED my daughter's '85 GMC Van since this thread was last updated .. wow .. I finished something!  eheh. I also started doing a diecast of her '83 Plymouth Reliant.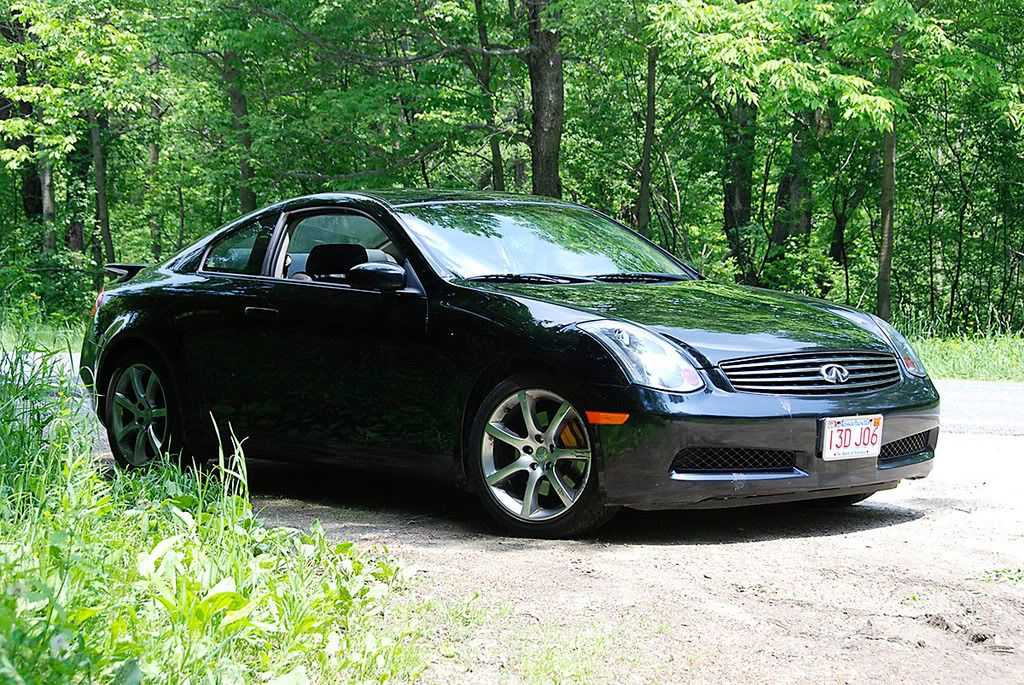 Previous to my current G37 Coupe, I had a 2003 G35 Infiniti 6MT Coupe. This Fujimi Nissan Skyline 350 GT Coupe is of the Japanese version of the American G35. The only differences are the Nissan badging and right-hand drive. The kit is typical Fujimi quality with the body proportions matching the real one perfectly as my eyes see it.

I found an Infiniti J30t kit by Aoshima that had PE Infiniti logos and solved most of my logo needs. The dash is very symmetrical and was an easy conversion.

Here's the start: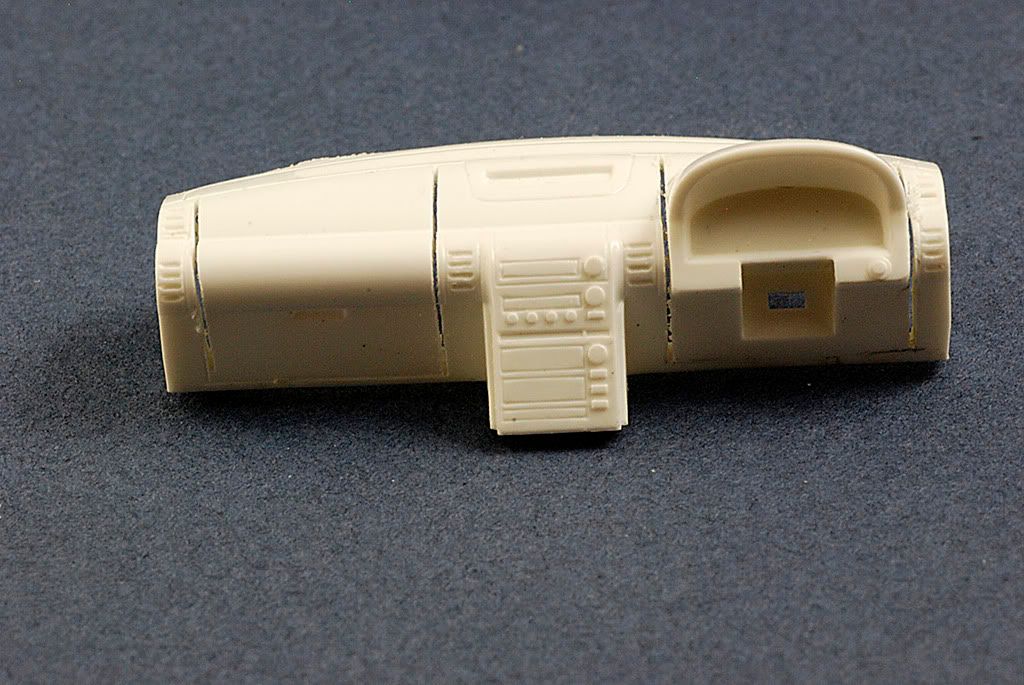 Sliced and diced ..ready for the switch..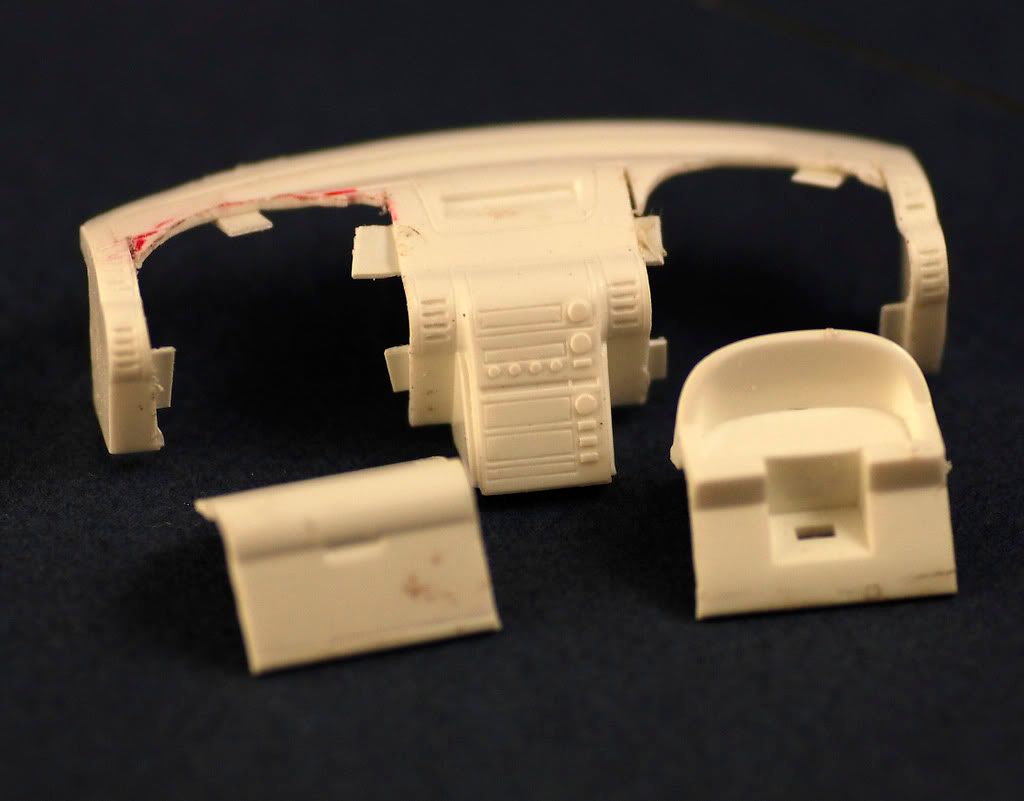 In place and ready for sanding and putty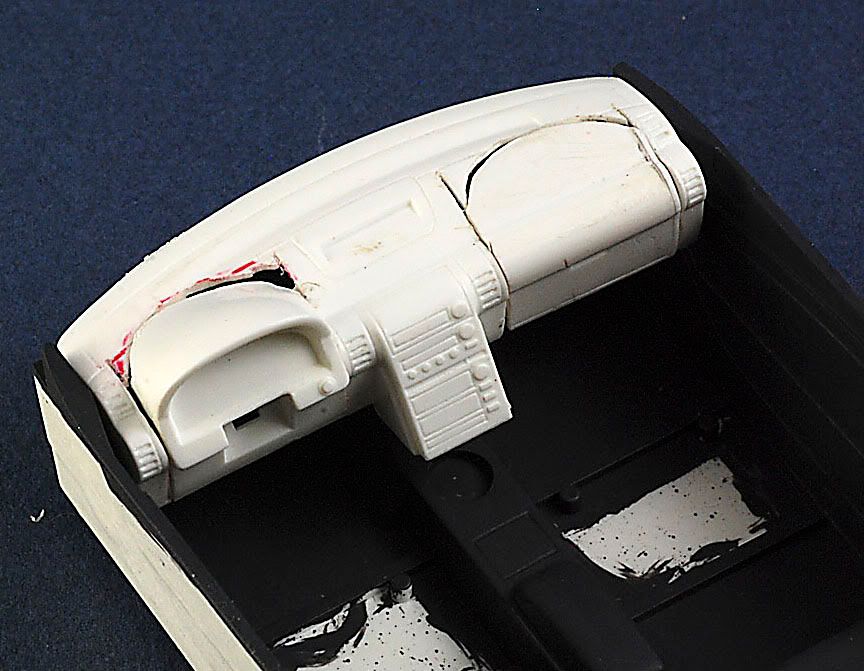 Done




The fragile body gave me untold start and stops as it snapped and broke during body work. This image gives an indication of the trials I went through with just the front end!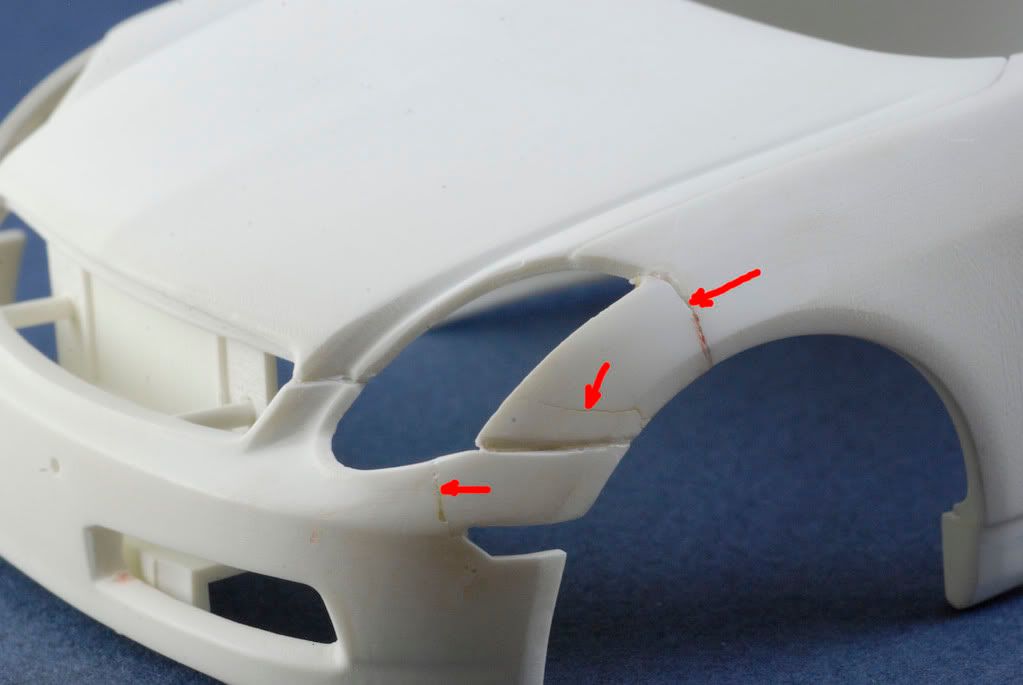 The greatest challenge to my skills was the optional rear wing on my car but not on the model. So I had to fab one out of sheet styrene and putty.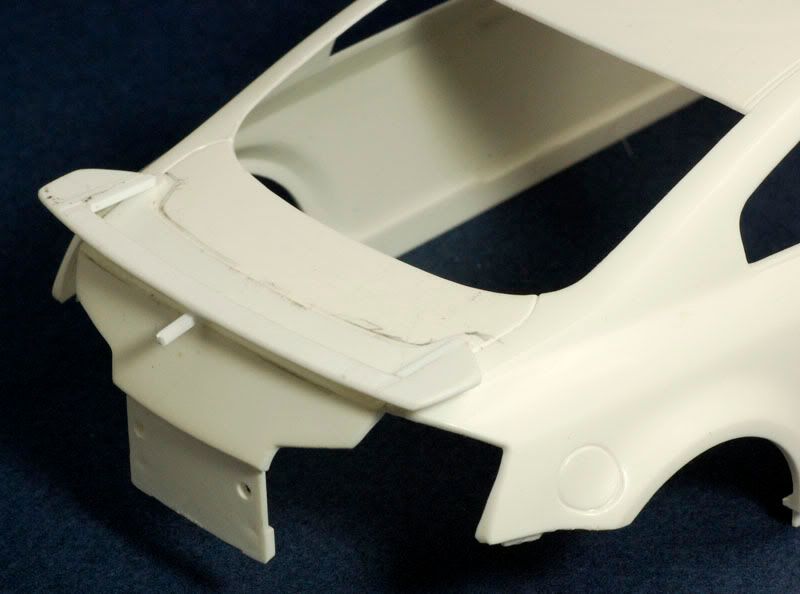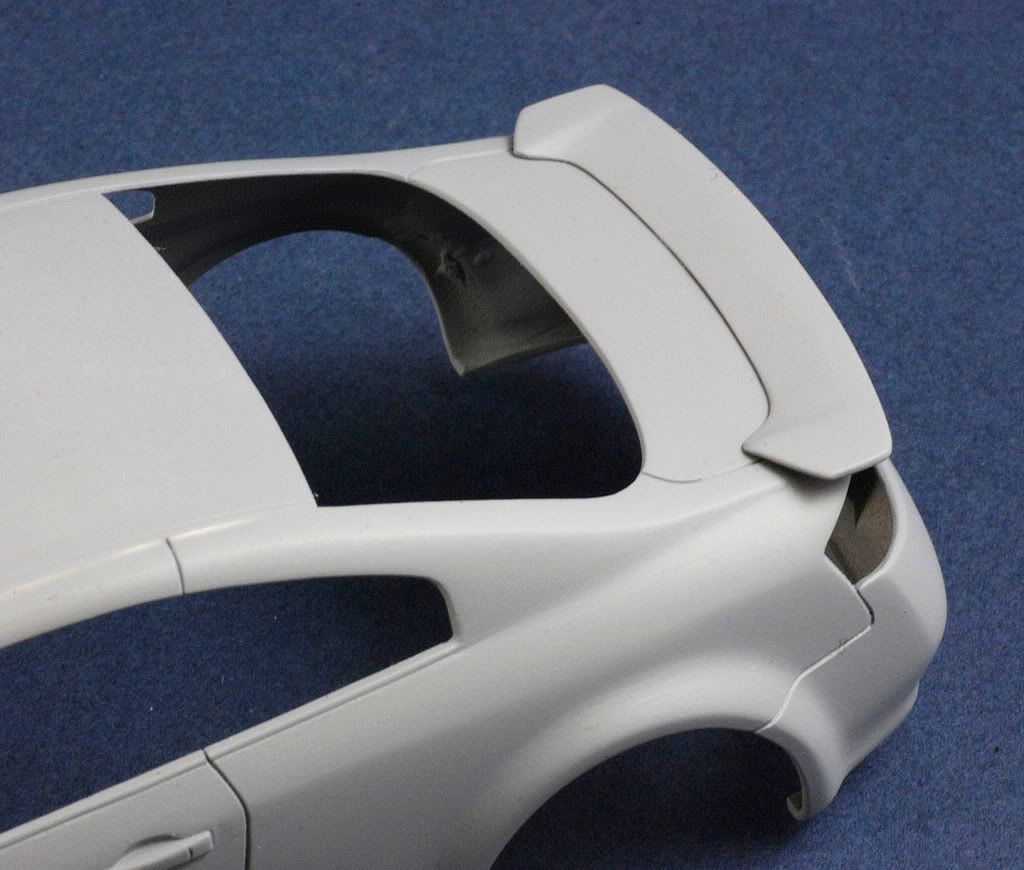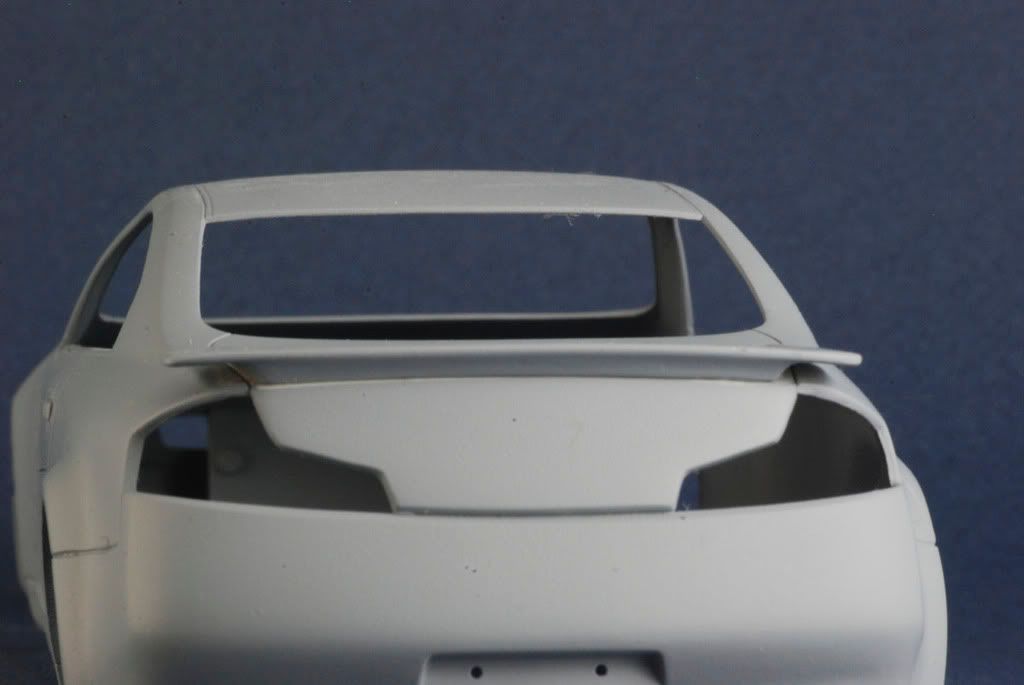 So here it sits in it's present state.. a few other projects have waylayed the completion...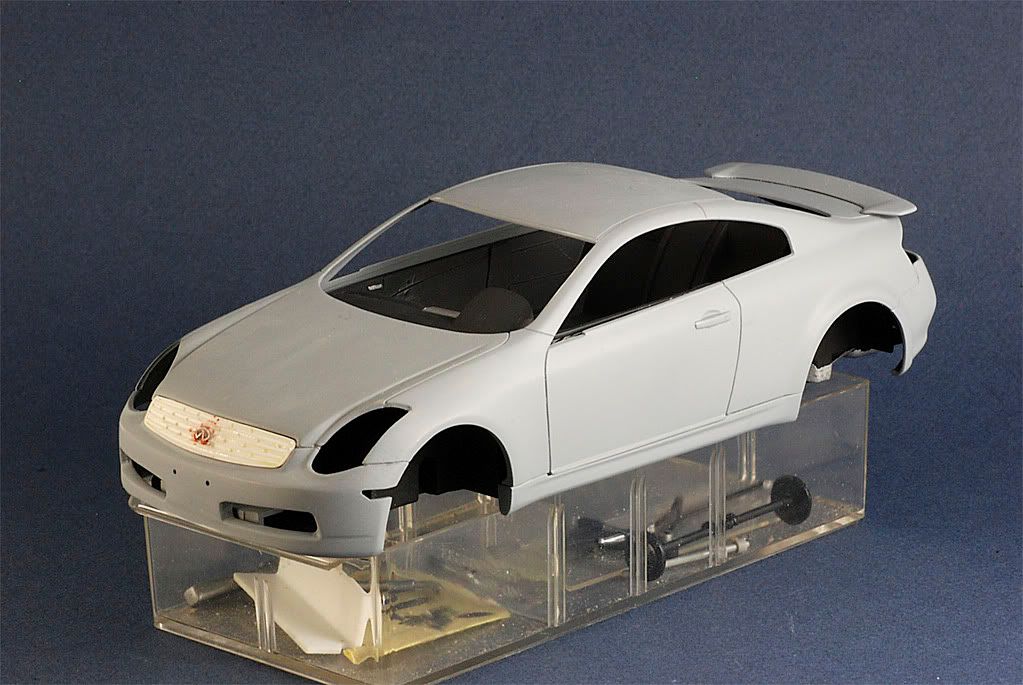 There a a few more images on
Photobucket
Edited by Foxer, 16 February 2015 - 07:39 AM.