Started with 2 MRC kits and combined them to make a double bay station. Added the missing exterior walls with .040 styrene. Base and side walk areas are durham`s rock hard putty. Tree is California Silver Sage Brush I got from a friend on another forum. Concrete paint was made from a color sample , and mixed at Home Depot. I made the station floor and the interior walls from .125 PTEG Plastic. Fence is bass wood stained with oak & Walnut stain. Grass and shrubs are Woodland Senic products. The wrecker is a diecast that I disassembled repainted and weathered. Still have a long way to go and a lot of detais to add, people and such,
Hope you enjoy. Shooting for a finished Dio by the Atlanta show.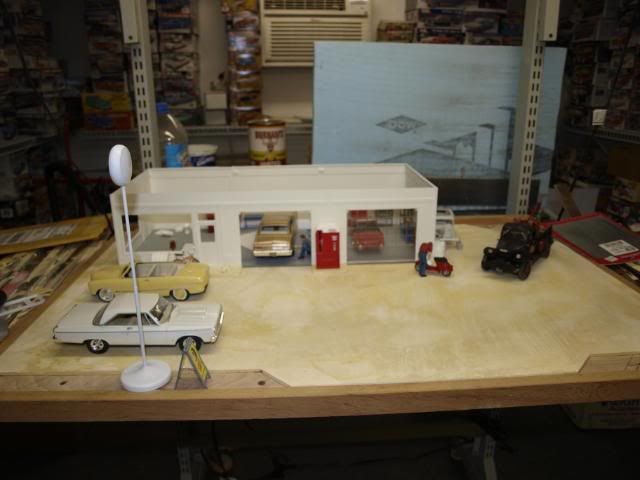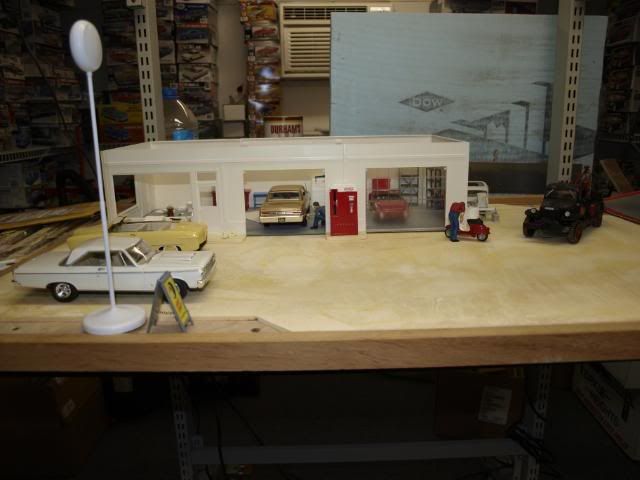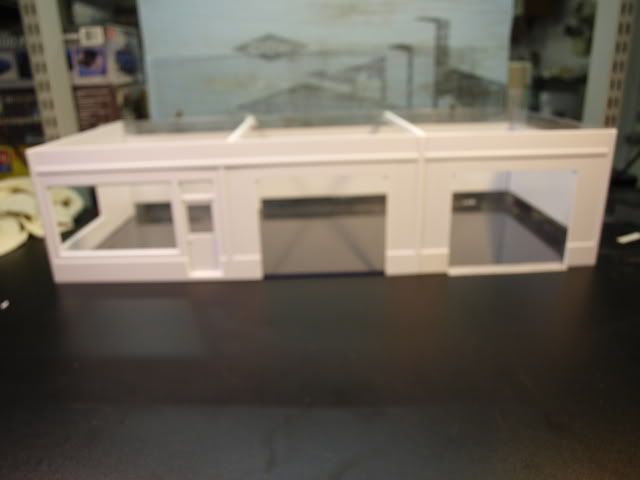 Edited by ronr, 02 November 2009 - 01:19 PM.