Gotta blame Al for giving me the inspiration to get this one out, and building it!!! I picked this one up about 6 years ago, it was started, but not finished. Whoever made the first attempt figured that if one tube of glue was enough, two would be better....

The frame had so much glue on it I really wondered. After a week of cleaning the frame up, and cleaning every part of mold lines, Etc. everything was painted with paint, metalizers, and Alclads, then assembled in two days!!! Here's the final product.....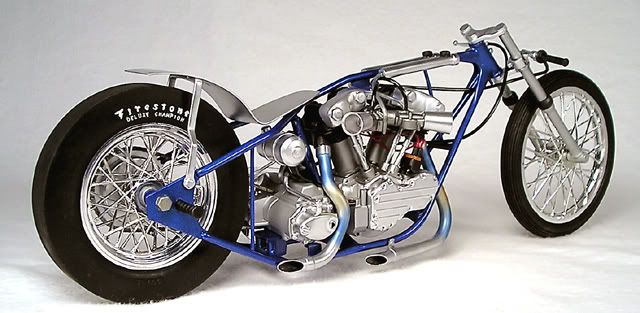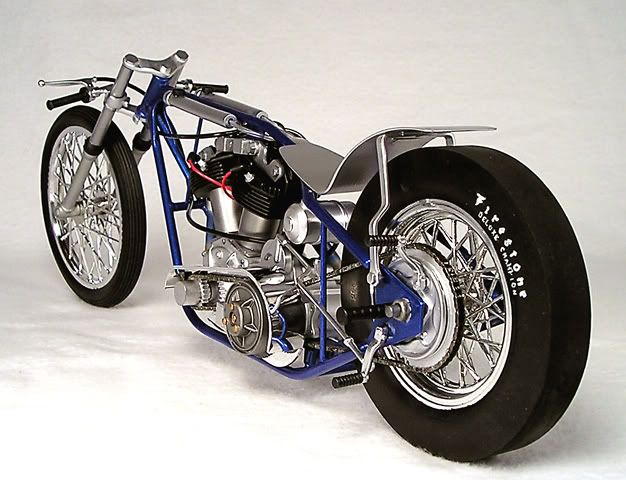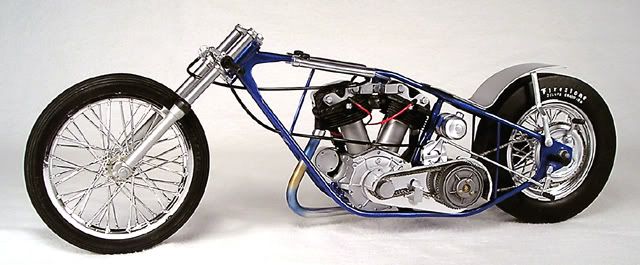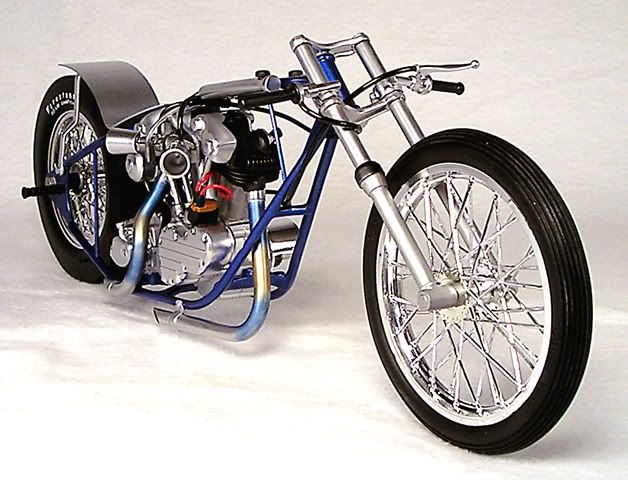 Yes Al, That rare Triumph drag bike is next, this one needs some competition....

Edited by RatRod, 26 September 2009 - 05:27 AM.