Hey fellas this is my first Semi since i was a kid the plans are to build a heavy hauler with full working lights and full details. Im starting with the Revelle of Germanys Peterbuild Wrecker, Im a Kenworth man so I bought a T-800 cab and hood conversion this will give me a more modern truck and will require me to move the front suspension back 7 scale inches(or 7mm). This will be a multimedia build I will do some modifing and some scratch building, I have also purchased some products to enhance the out come. Anyway Nuff said enjoy the pics.

I started with this....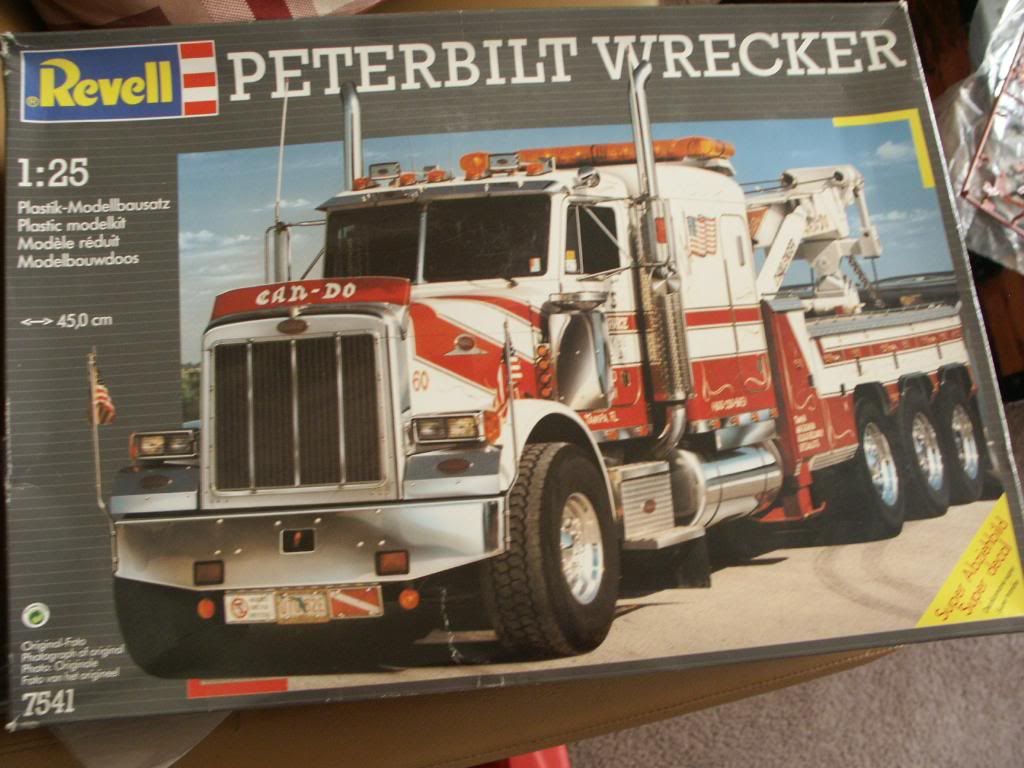 im outta my realm with this one so this will be the first time in 20 years that ive used the instructions (good this to cause the instruction book is 35 pages long)....



here you see the cab that comes with the kit, and the resin cab and hood I purchased.....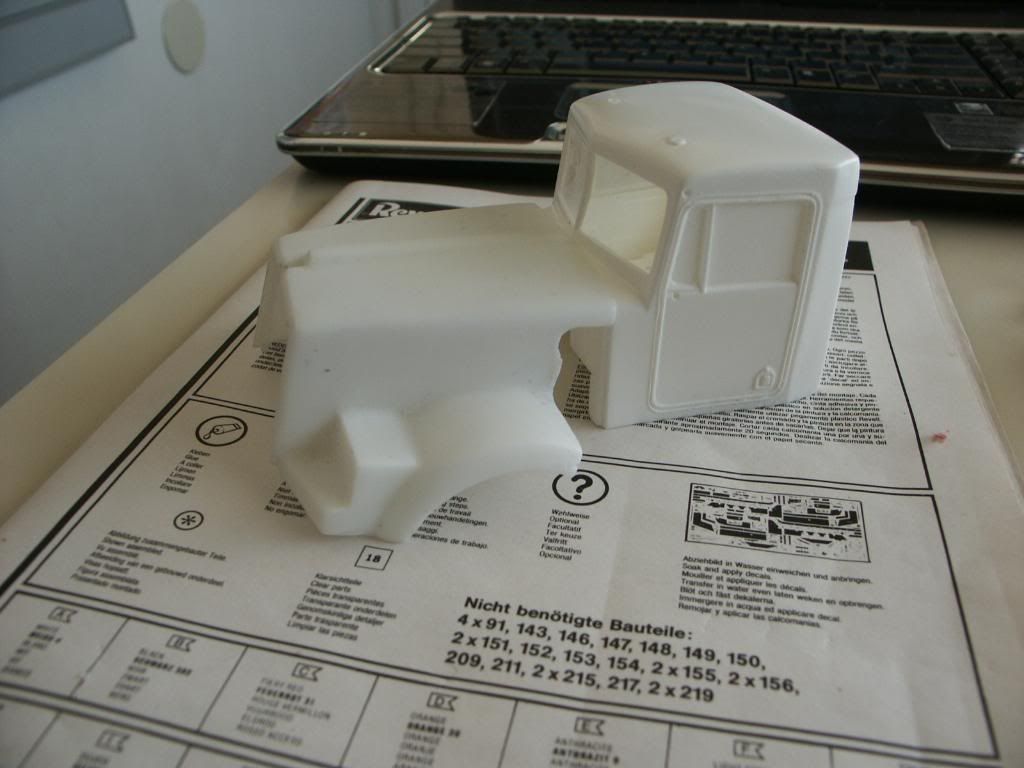 some of the goodie I bought....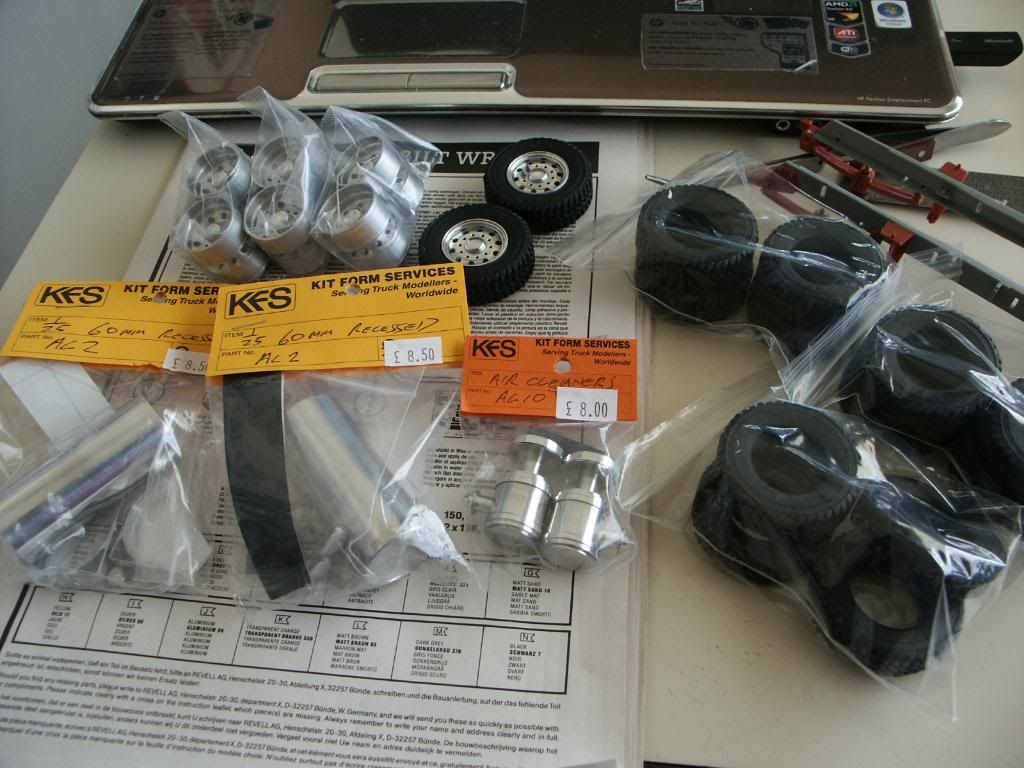 Here I have the front suspension moved back 7 scale inches



Man! look at how long this frame is...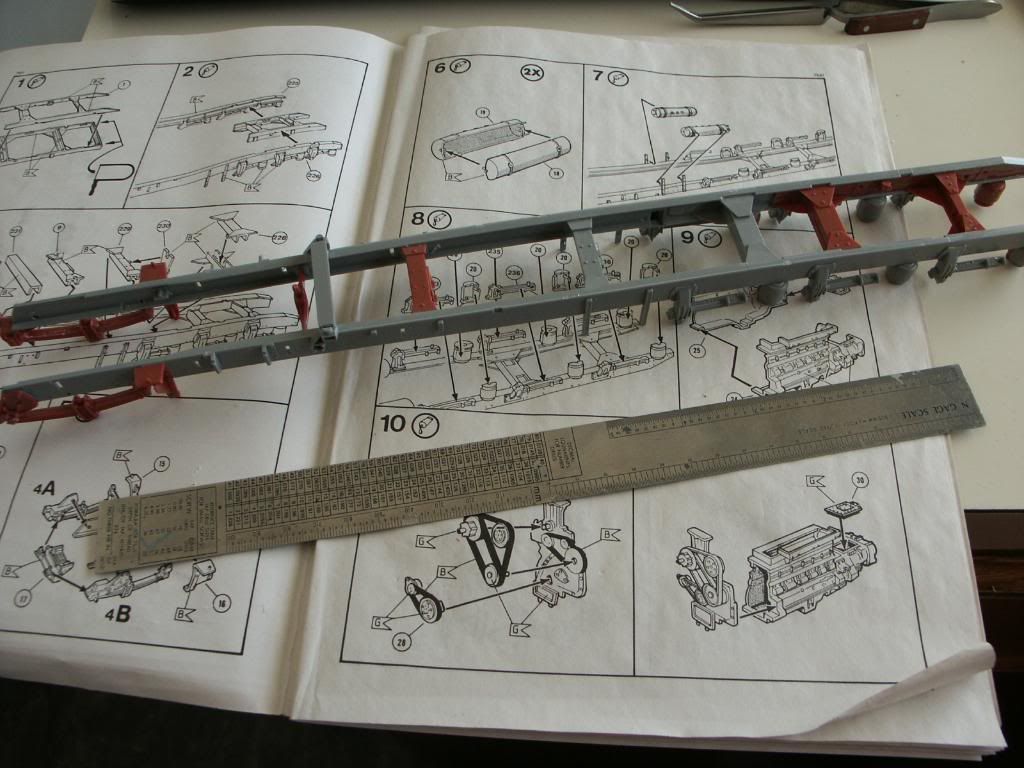 This is the bracket that holds the power steering unit I had to remove it from another frame to replace the one I had to destory when moving the suspension back.

Edited by Aftashox, 13 May 2011 - 04:28 PM.