Hello everyone,
its been awhile since Ive got to post on this dio since moving and setting everything back up again.
Well the Mustang is a replica of my 1:1 2000 Mustang GT im building (also topic on the forum). Will be in the shop getting painted next with the base coat then the flames will be air brushed on etc etc. all pics will be takin in the garage in progress I guess lol.
The other side of the shop is the 67 impala being restored frame up.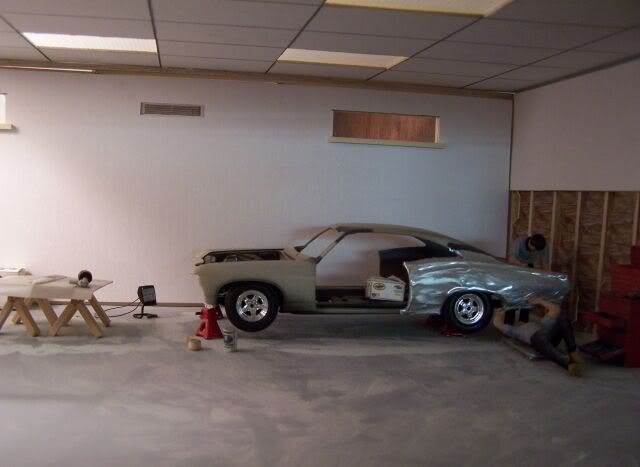 Im still working on the garage itself and will get dirty the more i get stuff done and built, lots more to go!
Thanks for looking
Manny