Since it's almost fall. it's about time for me to start another project BEFORE finishing anything! This is my daughter's old van she had in school about 8 years ago. It was a 1985 GMC long wheelbase G3500 1 ton with the 8 lug wheels. After another post searching for the kit and pieces to start with, I got many responses with all the info I needed from the great members here! Here's a few photos of the van as a reference for the build here:




I got started with the interior first, which I thought at first wouldn't need any modifications. Come to find out, the dash and console were all wrong so I got the dremel out and started grinding away. The console had a straight slope up to the dash and the dash has small flares on both sides that incorporate into the console. The photos at least show the amount of mods needed to fix this. This is still in the works, so more photos on next post.

Start of interior mods: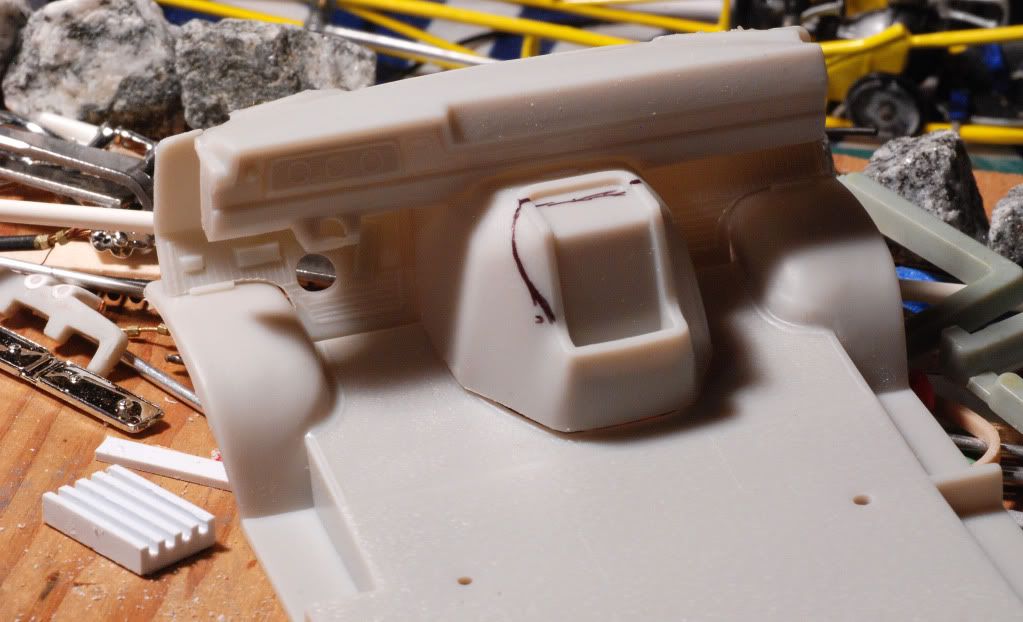 Console ground down and top dash lip extended: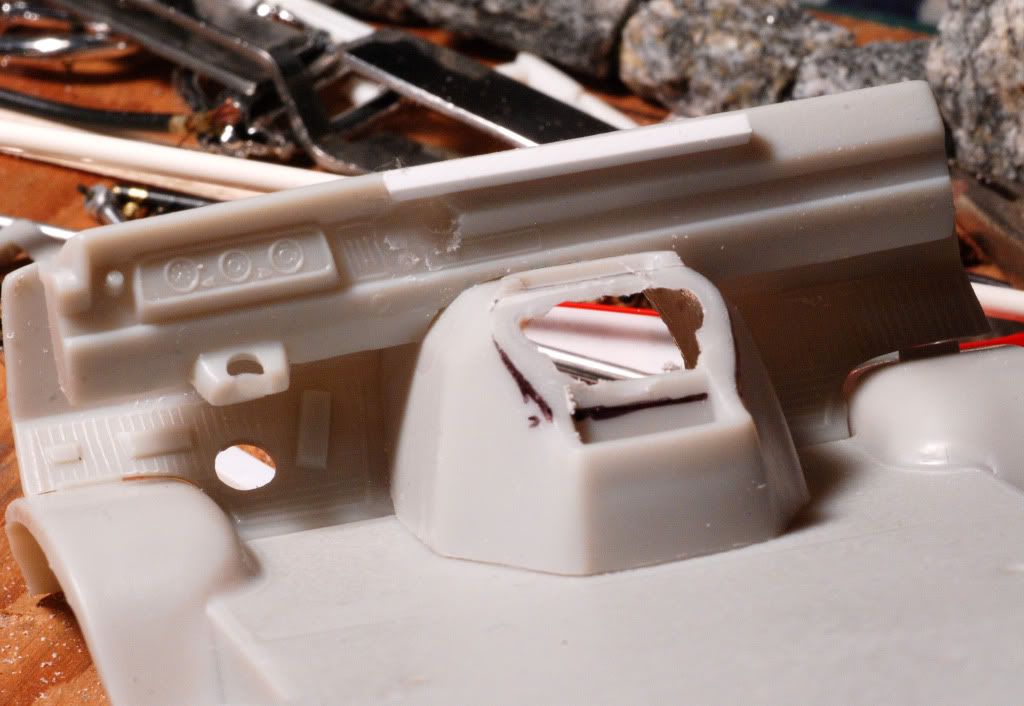 Framework for console face added and dash face mocked up"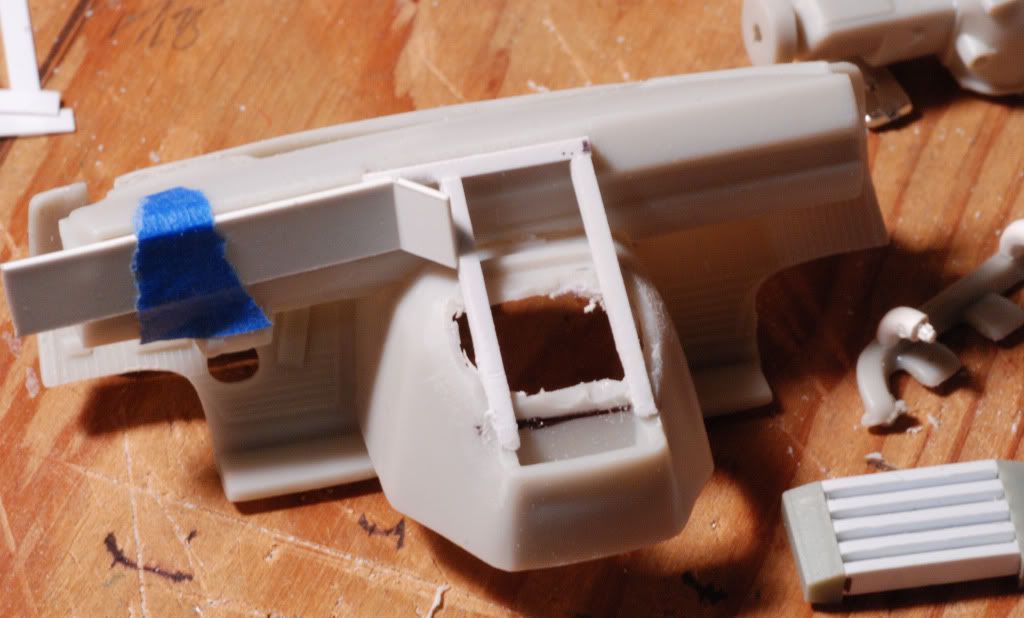 I welcome all questions, comments, or criticisms
Edited by Foxer, 28 January 2013 - 08:33 AM.