I'm not sure fiberglass resin would work on such a small piece, but I'd getting close to trying! I got some Sheet Gap superglue thinking it would give me time to adjust the part. Also got some JB Weld epoxy thinking the softness of the 5 minute epoxy is doing this. So far neither worked but I need to do again with a bit more care. I'm thinking I'd probably have to buy a gallon of fiberglass resin just for an eight of a dab of it.
Here's a photo close up of the piece .. this one is still holding. The .04 plastic tab is rounded with a round file to fit and the 1/16 diameter tube has been filed to roughen.
The header is a scrap I tried some Sophisticated Finishes on to see how it will work for the exhaust .. I think this will work.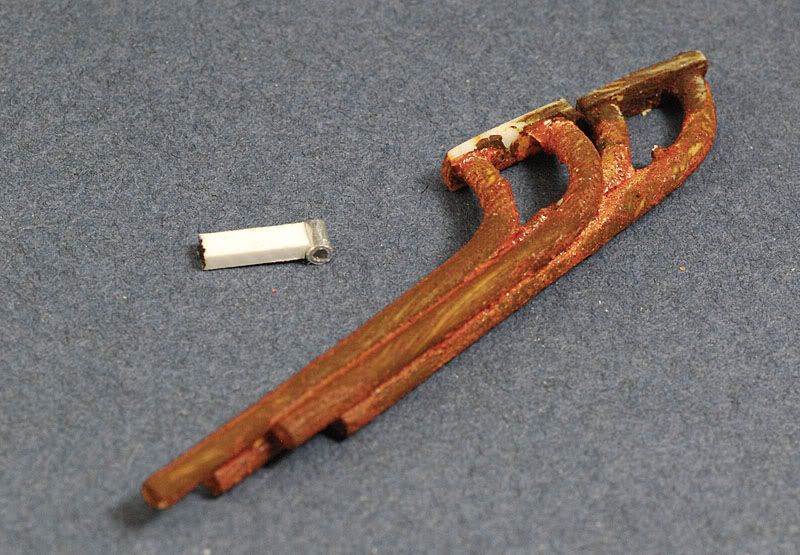 And, since this IS an update, the dash and interior panels have been stripped and repainted. Also, many of the chassis and engine parts have been cleaned up and painted.
Edited by Foxer, 08 March 2011 - 06:33 AM.