How about the K100 from Thunder Run?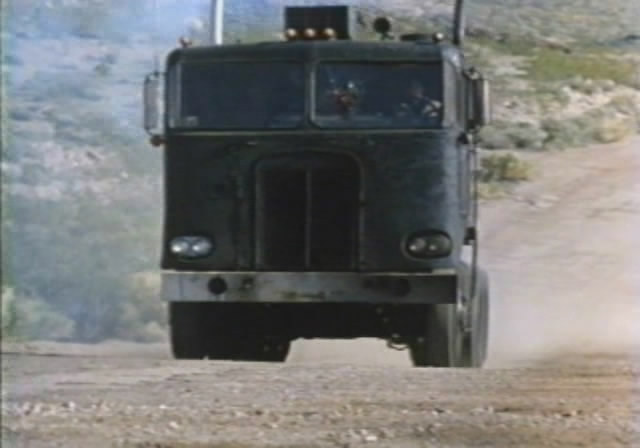 Or, the 1975 Kenworth W-900 A VIT from the same movie.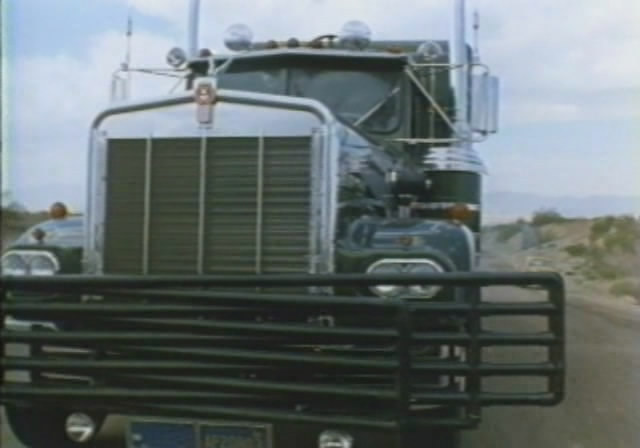 First time I ever seen a truck and trailer jump over a trains flat bed.
This rig belonged to Gene Schreindl. It's a 1975 Kenworth W-900A powered by a Detroit 8v92 w/ Allison HT754 tranny and a Spicer 4 speed along with 4.11 Rockwell Rears. 300" Wheelbase w/ 120" Double Eagle upholstered in avocado-green diamond-pleat Naugahyde and velor. Included in the back is a wash basin, microwave, color tv, vcr, Panasonic stereo with 8 speakers throughout the sleeper and cab, air conditioner and refrigerator. All this is powered by a Kubota 5kw generator.
There is a picture of it on Hank's Truck Pictures in William McCullough w/ a smaller DE.