Hello,
As some of you know, I'm working on a Revell Ferrari 612 Scaglietti. But I'm doing my own custom version. I'll post later pictures of the body, engine and chassis. The idea is to do a custom but to make it look like something the factory would do. (Coachbuild?) It will be called the 612ig (my initials)
Here are the interiors. I mixed my own color from Testors enamels. The headrest were screaming for something so I added prancing horse logos. I hated the molded seatbelts but they didn't turned that bad.
I added the seatbelts hardware, latches, back seats belts, speaker grilles and some other details. etc.
Keep in mind these pics are bigger than actual size so every little imperfection looks bigger. Overall it looks better in person.
As usual, I spent a lot of effort in the interiors knowing that most of it will not be seen anyways once assembled.

But that's me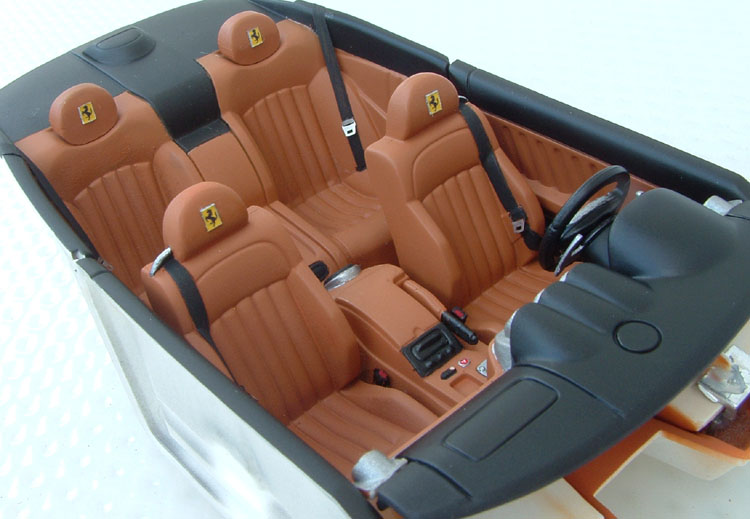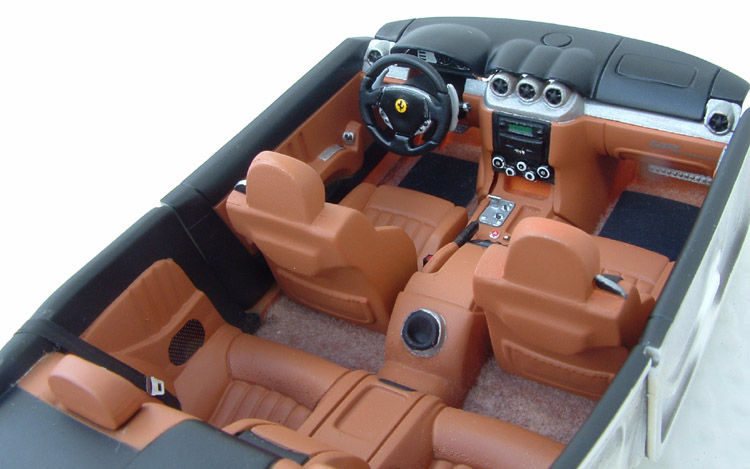 What do you think?
Thanks,
Ismael "the Corvette guy who also likes Ferraris" Gonzalez