Here's my "King of the Mississippi" paddlewheel steamer by Artesania Latina. This is the kit: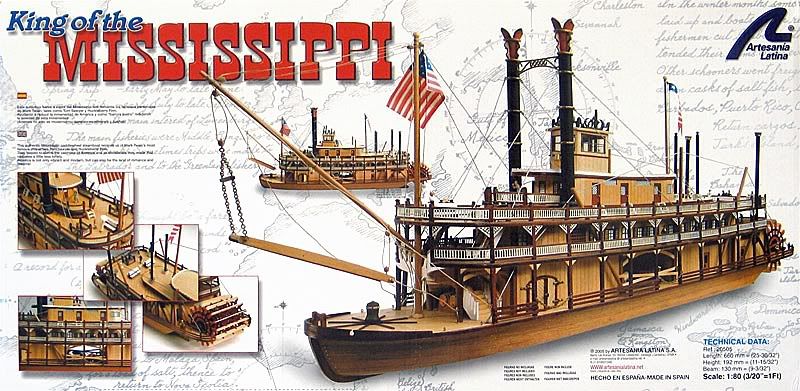 And here's what I did with it:
I went "rogue" and laid the floor planks in a herringbone pattern on the upper deck, contrary to what the instructions instructed me to do:
The twin spiral staircases were a pain... you have to soak the pieces in water to soften them up, then bend them around a form of the correct diameter, then let the curved pieces dry, then assemble the staircases. A major PITA, but they turned out ok: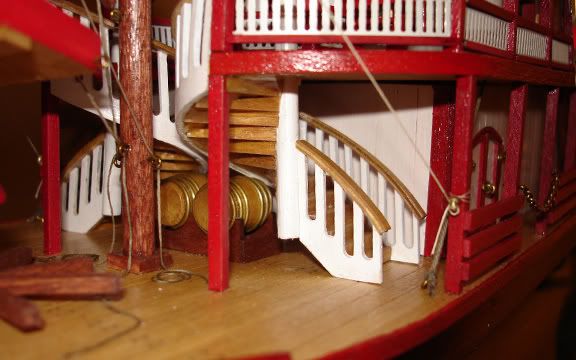 The balusters are photoetched brass, I added the round caps on the handrails (they're actually map pins):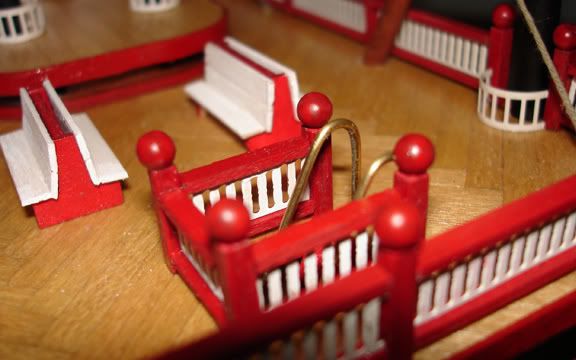 And the "business end"...
This was one of the most enjoyable model projects I've ever done. Working with wood (instead of plastic) was a terrific change of pace, and after I finished this one, I was so stoked that I bought several more wooden ship kits, including the Santa Maria (which I will photograph and post sometime soon).