This is my newest project. I love these old Monogram kits, this one is looking very good, there are lots of parts and they are looking nice! Good looking parts there. Specially I like those wheels and tires. Bad thing is that this is molded to red...

But that really doesn't matter too much... There are no chrome parts, those parts are looking like metal, not chrome... Good job, Monogram. This will be some kind of street machine...
It's great that this kit has very good top option, I'll be using it for sure... I painted the engine with blue, it's now painted twice, but red is still like "you can see it", must paint it one more time... I have also that Revell's new kit from this, It will be great race car, but this is going to be street machine...
But the biggest thing, I did today was tires and wheels, they were looking very good. I usually don't like BBS style spoke wheels, but these were looking very nice and that's why I'll be using them. I think, they are looking good under the Cobra too. These wheels are made very nicely, they are made from two pieces. There is the front side of the wheel, there are not so many spokes, but there is also rear side of the wheel. There are lot's of little spokes. Then of course there is some kind of brake drum/ wheel back... Rear tires are "Good Year GT Radial", you can see these tires in many kit's, for example Revell's '71 Buick GSX. There are no text but it's the same tire. Front tires are Michelin's tires. They are a little smaller... You can find those tires, for example Revell '66 El Camino.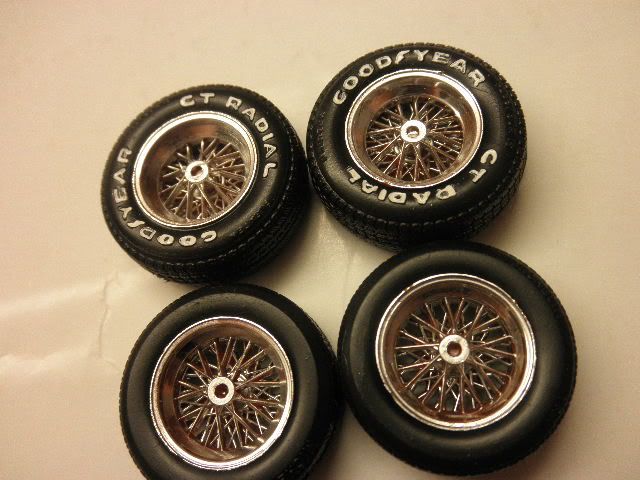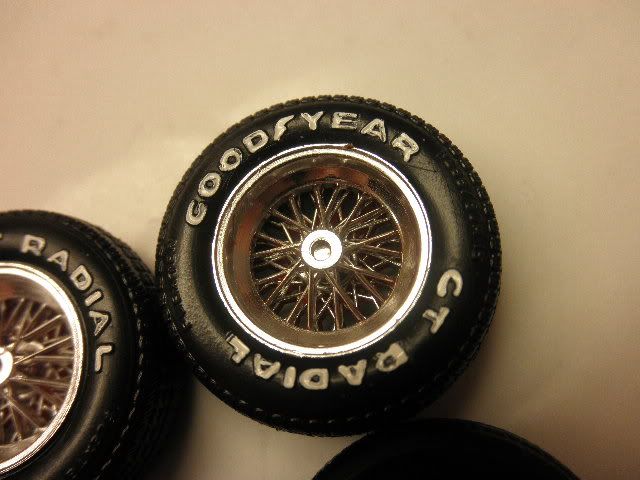 Comments, ideas and tips etc. are very welcome!!!
Edited by W-409, 26 July 2011 - 03:52 AM.