Hello!
My name is Matti and this is my first post on this forum. I see familiar names here so some of you might recognize me from other forums.
I build truck models entirely from scratch by using sheet styrene, aluminum and fiber glass.
Here is my latest project that I finished last month: International Lonestar.
i used sheet styrene for the cab, hood and bumper. Chassis is Evergreen styrene. Wheels are made of aluminum and curtain rod. Doors, grille, visor, exhaust and skirts are aluminum as well. I used Italeri tyres. Interior has vinyl upholstery
In progress pictures can be seen here:
http://s361.photobuc...nestar/?start=0
Pictures of the finished model.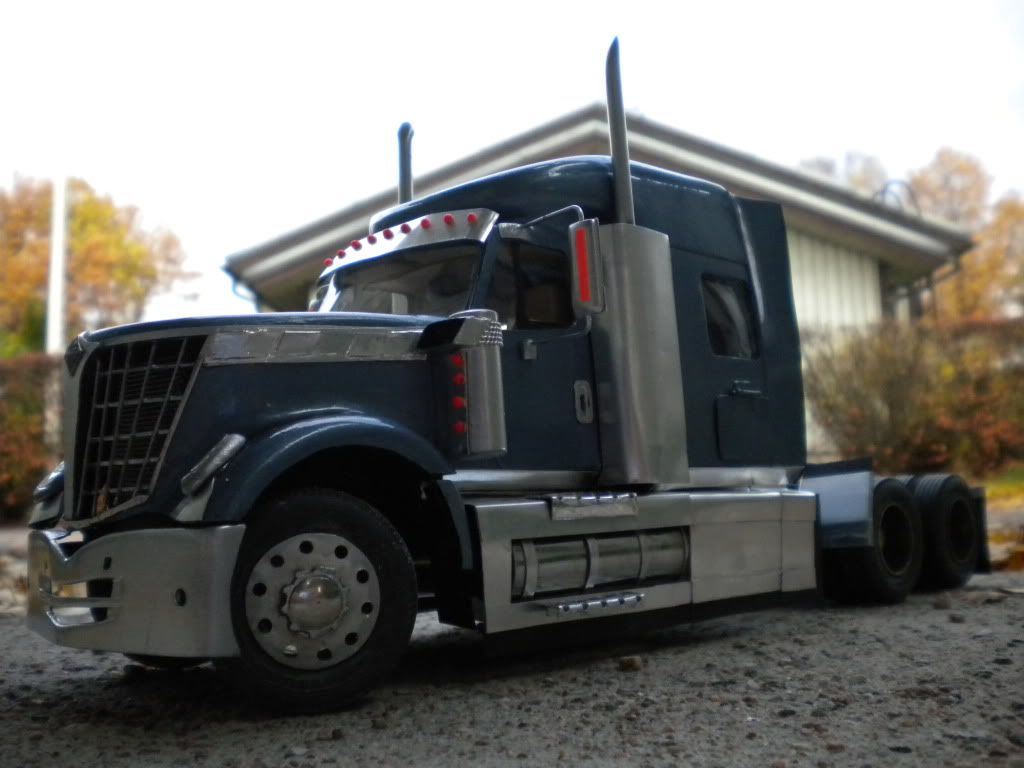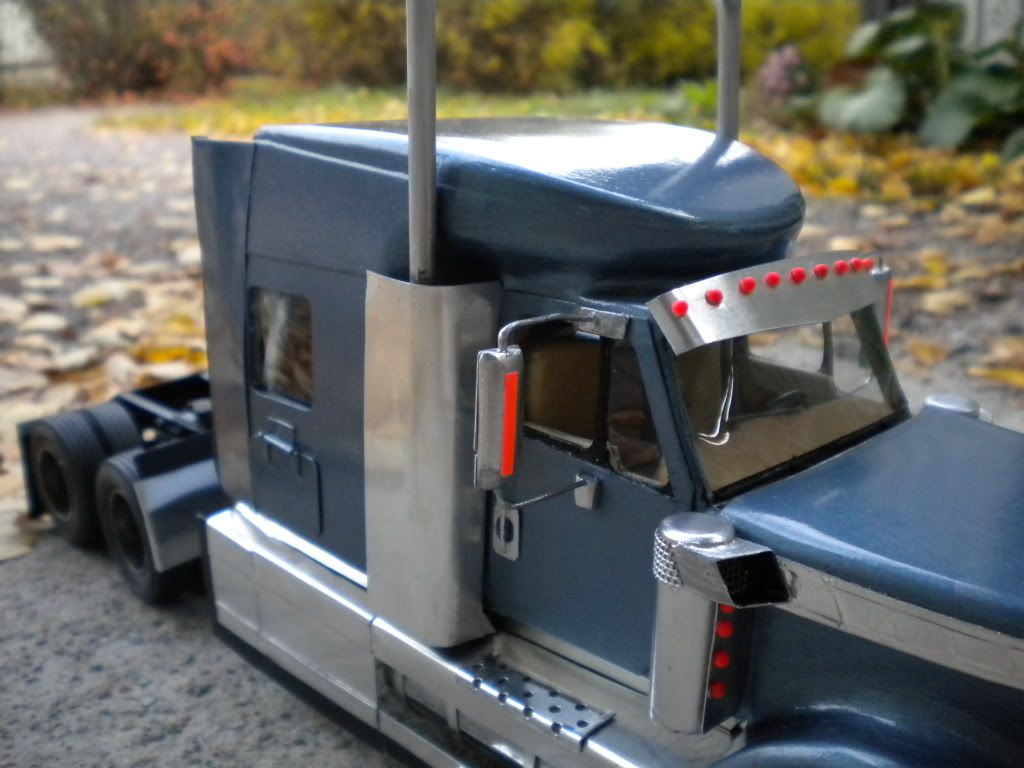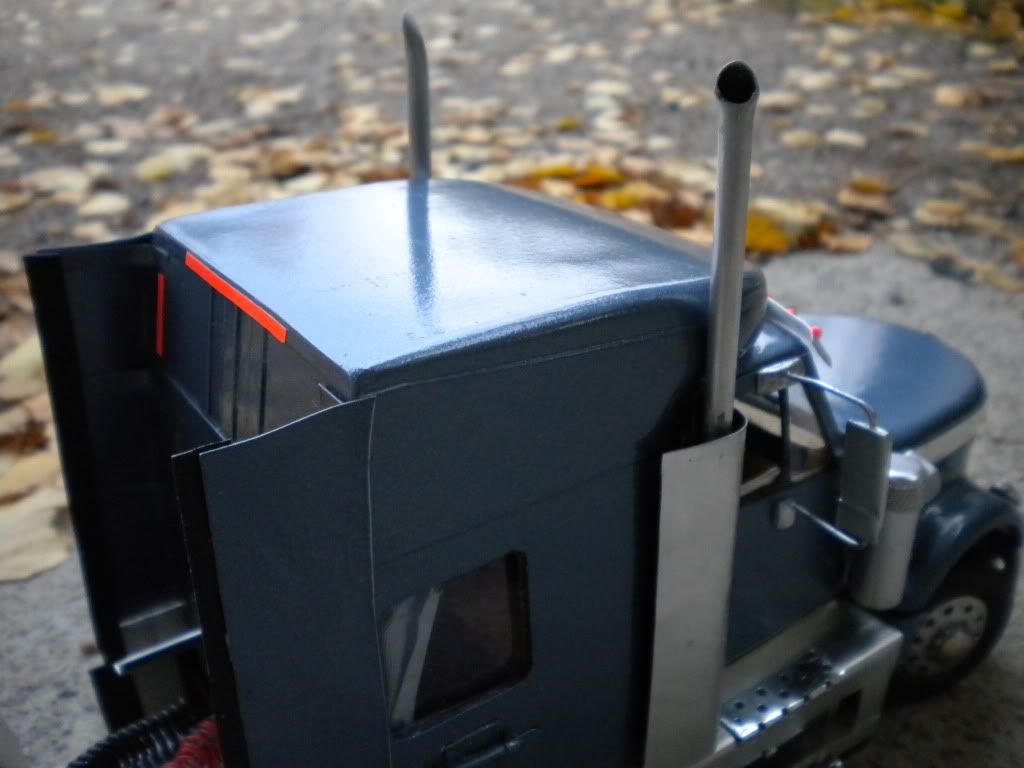 Cummins ISX engine block, oil pan and transmission are made of fiber glass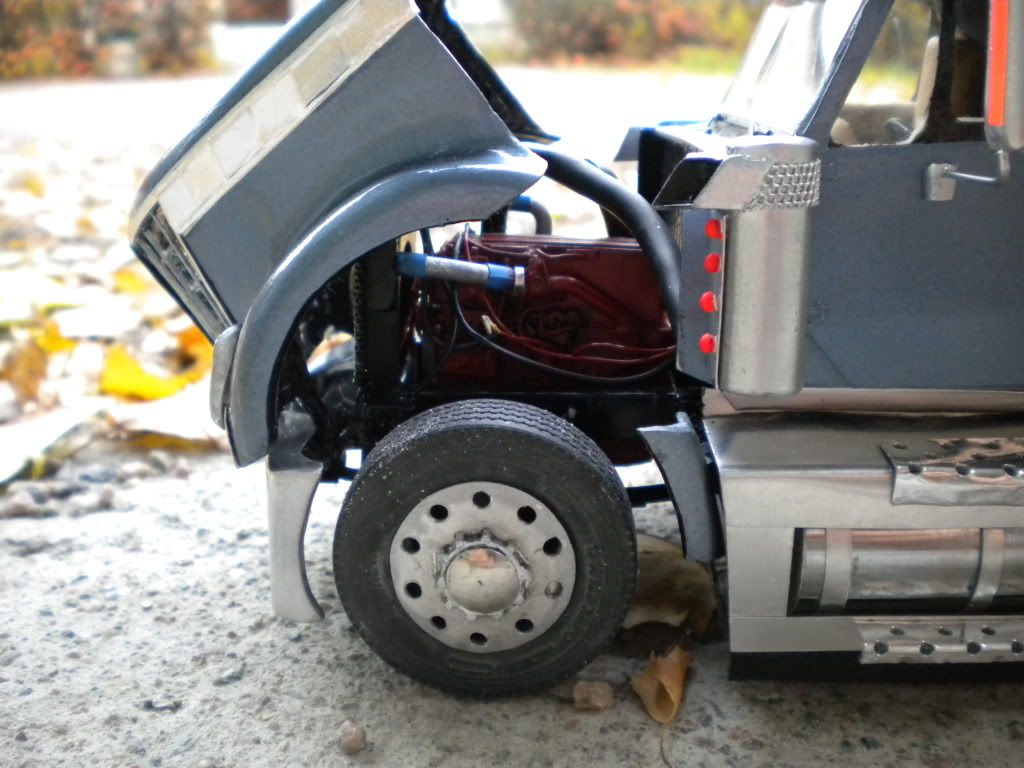 Thank you,
Matti