For some people that haven't noticed that Model cars come in all shapes and styles.
I saw a Maisto H-3 Ute R/C car and thought out loud to myself, Why Not???
I was really hoping to use the Escalade but it is too wide but I think it can be done with the Monogram S-10.
Interior needs to be stretched and the frame the same.
I shortened the S-10 bed to fit
The glass is just Black but it is flat, so it would be easy
to make.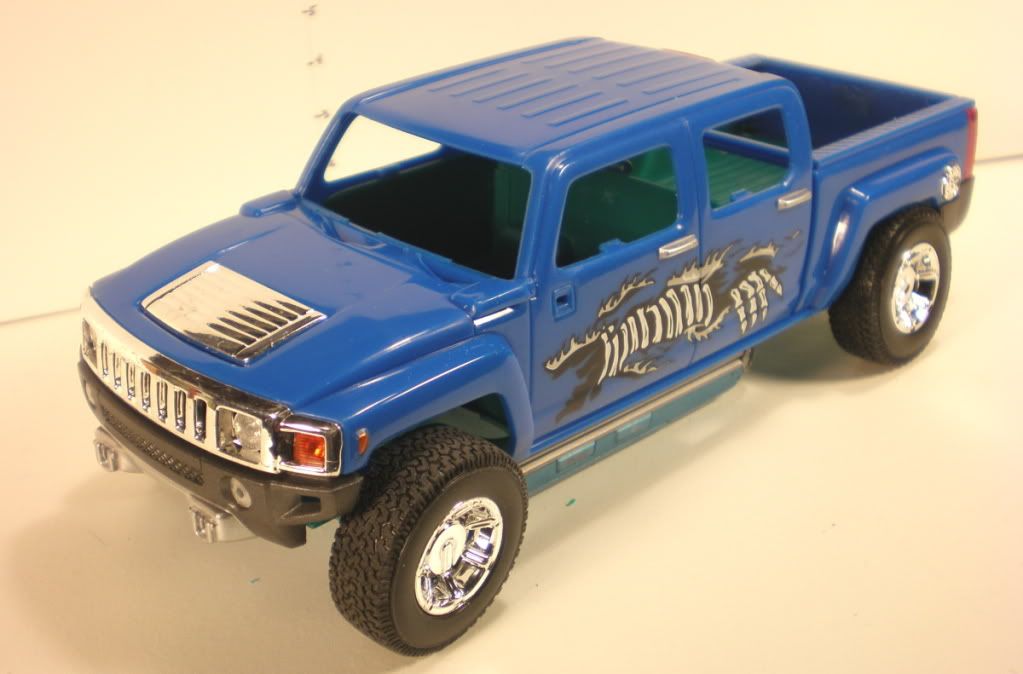 This probley won't get much farther this yr but it's an Idea for those that haven't thought
about or looking for something else to do


Edited by Zukiholic, 04 February 2011 - 09:19 PM.