THAT PIC IS HORRIBLE HARRY!!
I'm going real on this one, even though in this case, I actually hope I'm wrong!! I know a lot of you have said just because it's clean, it has to be a model, but you'd be surprised how clean well maintained equipment is. If it does turn out to be real, I'd say the clean and new blade could be expained either by it being a new dozer or even just a new blade, and as long as the tracks are clean when it's loaded, there would not be dirt on a well taken care of trailer.
If this is real though, and why I said I really hope I'm wrong this week, you couldn't pay me enough to haul that the way it sits!! Those chains are not even close to being tight, in my opinion not even in the right place on the front of the dozer, and for the weight, there should be more chains. Other than the license plate that is missing that Pete also pointed out (and yes Pete, it needs a license plate, only thing I could think is it's a new trailer and the temp plate fell off

), but there are two other details lacking that a driver like me would notice. First is the lack of an "Oversized Load" or "Wide Load" banner on the back of the trailer and flags on the widest part of the front and rear of the load. Even though it's not that much wider than the trailer, it is still hanging past the trailer edges, and even if it was within the dimentions of the trailer, it is still oversized due to the weight. The other detail I see missing is the federally required DOT red and white tape on the sides and rear of the trailer. That has to be on all new trailers, and is also supposed to be added to older trailers. Just in case you don't know what I'm talking about, it's this reflective tape, and needs to be across the rear and down the sides at spaced intervals.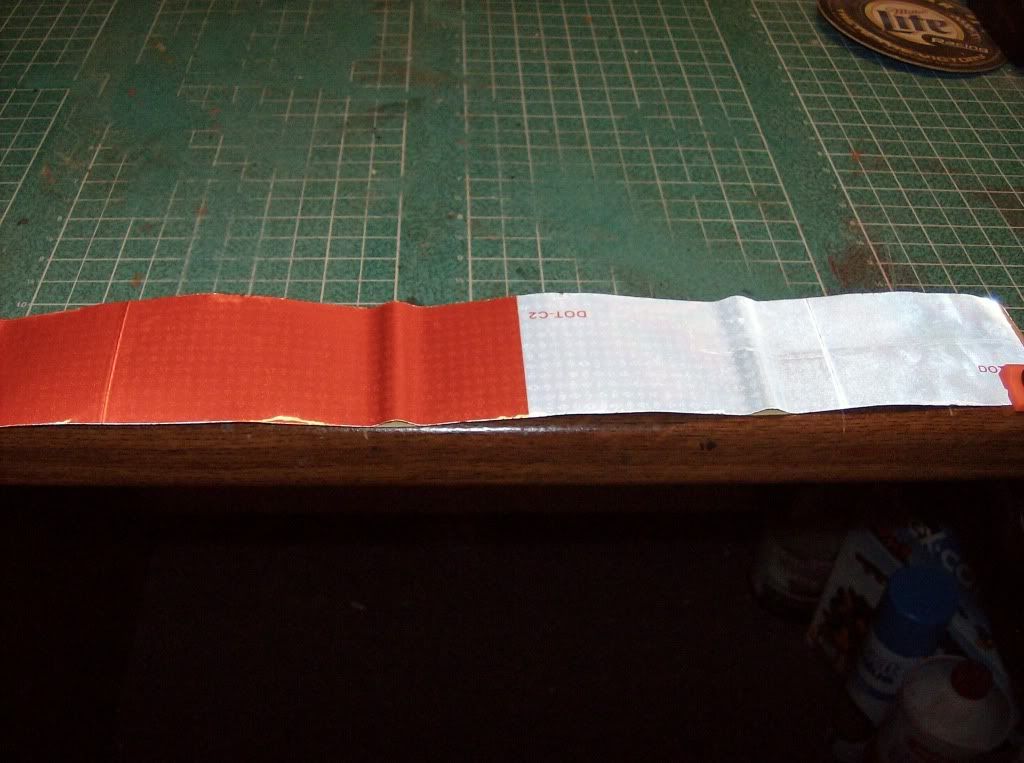 If this thing is real, a DOT enforcement officer, know as "Diesel Bears" to us drivers, would have a field day with this one!!!