Completed last night, Sept. 24,2011...7th finished model of 2011 for me! I was inspired to build this after seeing the van in at least one episode of Batman on TV.
Added the rear roof and sides from a MPC Dodge Tradesvan to the Lindberg Little Red Wagon kit.
Added the phone from AMT 63 Galaxie kit to the dash on a shelf, photo-reduced newspaper on the engine cover, and tissue and thread 'parachutes' in the rear. Rearview mirrors from AMT Peterbilt and some piano wire. Also posted in The Batcave CBP. Enjoy. More pictures
here
.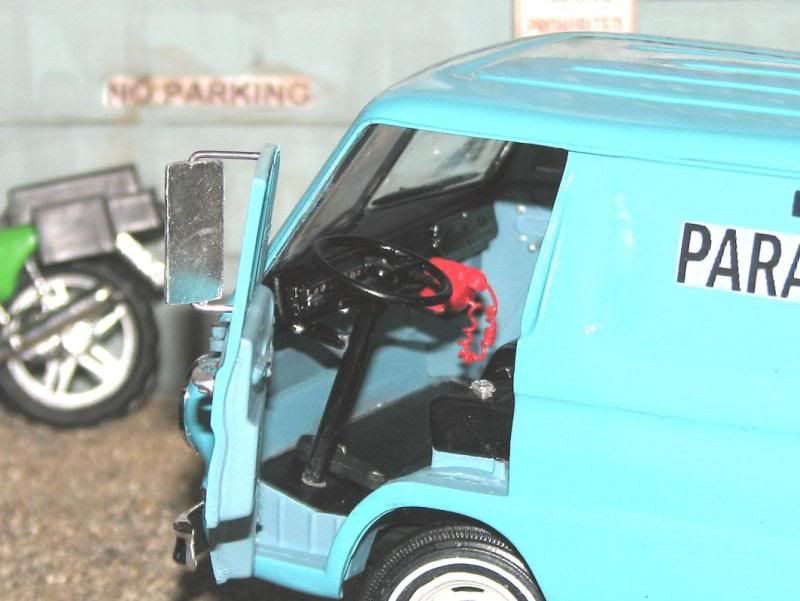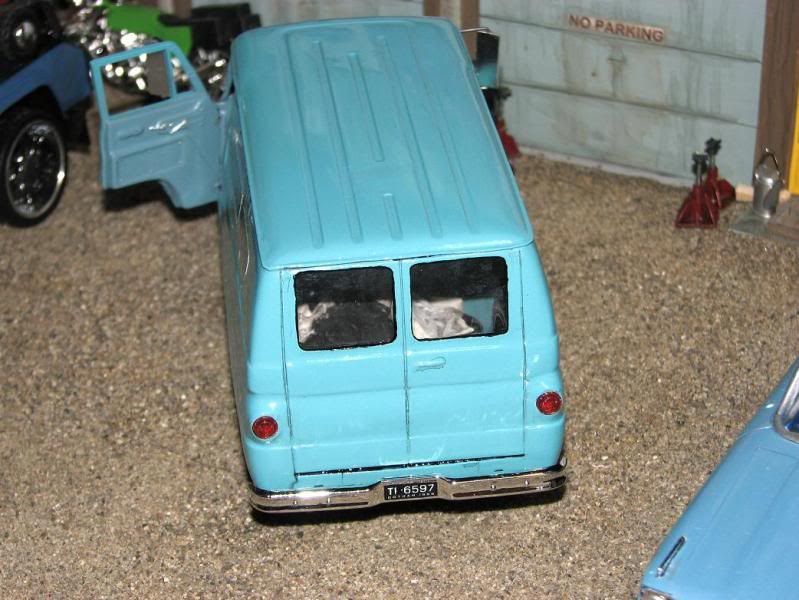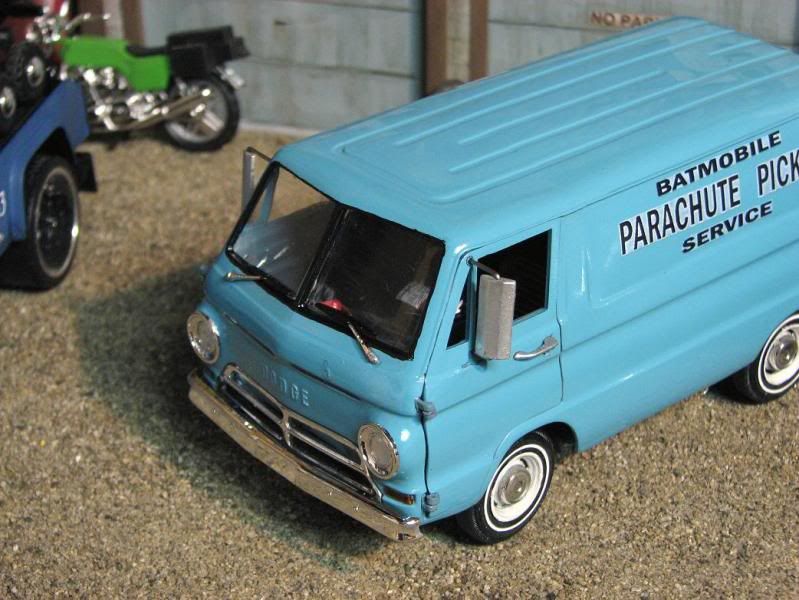 Edited by Tony T, 25 September 2011 - 12:29 PM.