2

You cannot reply to this topic
Posted 29 March 2012 - 07:37 PM
Thanks Greg.

---
Posted 03 July 2012 - 03:19 PM
I've been working on a chop and channel job rebuilt from a gluebomb off and on for a few months........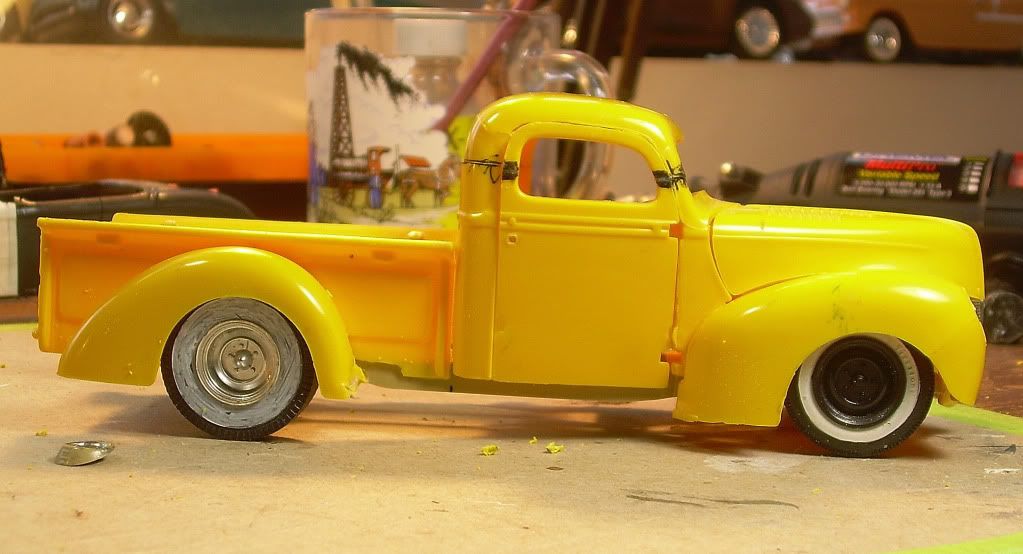 ---
Posted 03 October 2012 - 02:54 PM
The original issue of this kit had the same tires as Monogram's 56 and 58 T-Bird kits and they still fit the wheel backings in last reissue of this kit.

The original could be built stock except the interior.It had a stock dash,steering column,and steering wheel.It even had a rear bumper.And the bumpers were smooth.They didn't have any guards or the big over rider the front bumper has now.

This kit had a lot of custom parts.It had a grille filler and three bar grille,headlights,taillights"for the stock fenders",smoothed running boards,rear pan.57 Chevy rear fenders with Corvette tailights,"like AMT's 53 Ford Pickup",ribbed bumpers,chrome exhaust that mounted along the top of the bed,tire cover,wire wheels,two bed covers,spot lights, gear shifter,chrome steering column,and a 61 Impala steering wheel.

---
---
---