Let me give you guys an idea of where this Shelby Charger is going.....I cut up the chassis of the kit years ago, I also started scratchbuilding a new frame for it. I think what I'm gonna do now is something halfway inbetween the two. In the first pic you can see the cut up chassis' front subframe and the old scratchbuilt frame.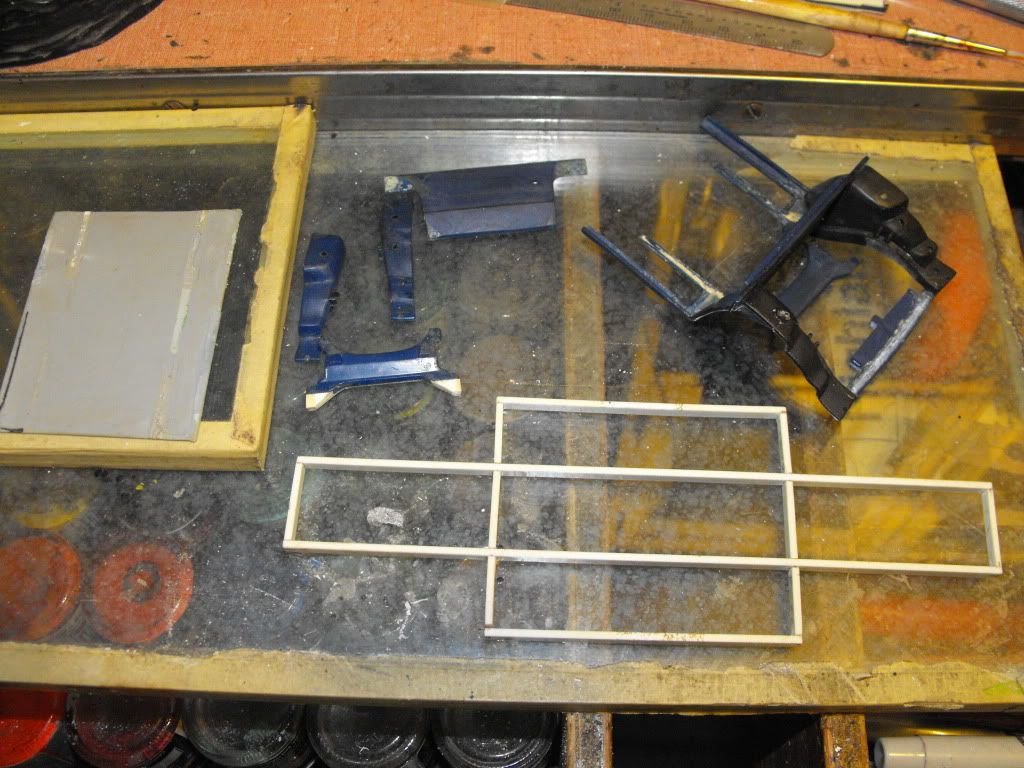 In this pic I placed a stock chassis from a different kit just for compairison.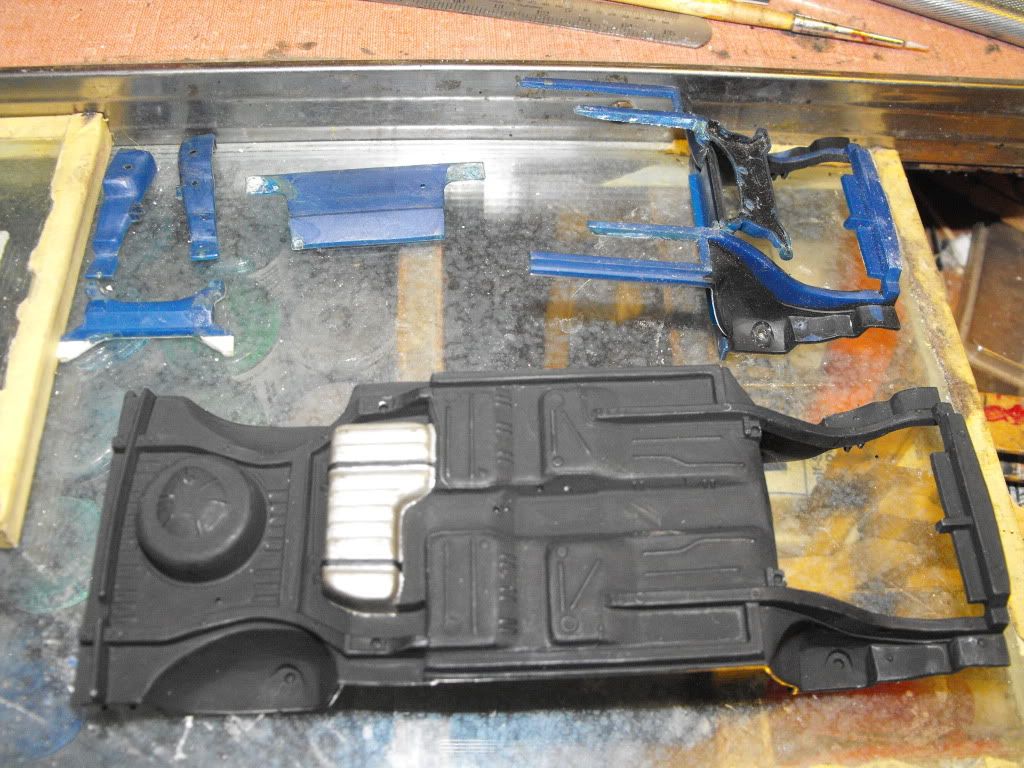 What could he have in mind ????