There was a place on earth this night my friends, where the gods looked upon the unwashed with mercy and granted mild temps, dry air and a puff for a breeze. Where the unwashed bowed their heads and said, "it's about time you power mongers." And the paint did fly.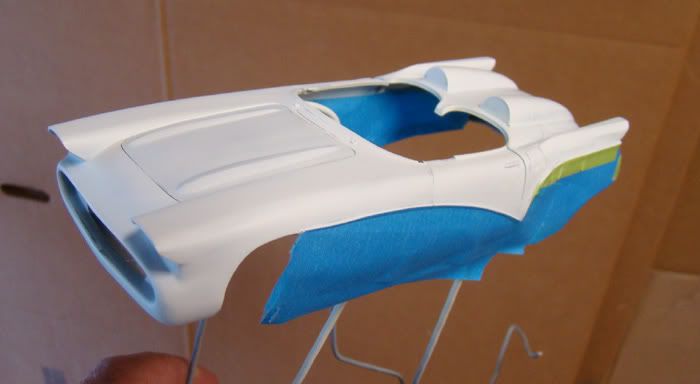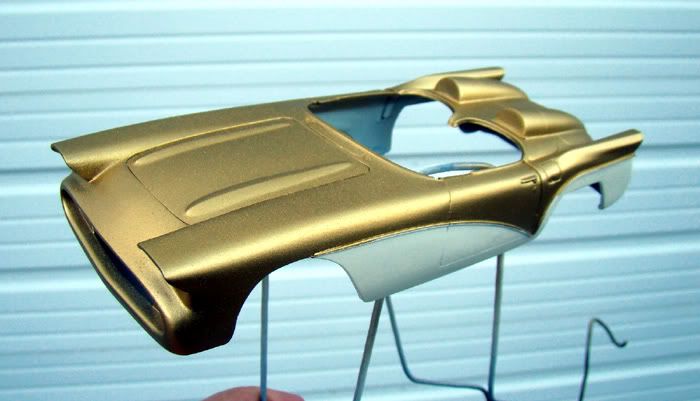 Gold can be dicey, maybe you can related Slant. The body work can't have scratches and I still got a little speckling from overspray that I couldn't resolve. But I'm still going to add a layer of turn signal amber to tint the gold some so hopefully I can get away with rubbing the metallic a little.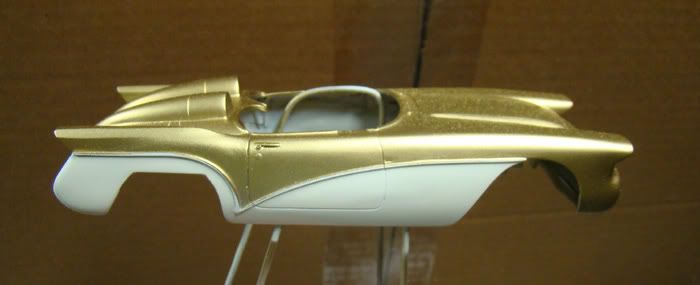 Edited by Lunajammer, 25 July 2012 - 05:57 PM.