Hello,
I have some progress to report on the 2004 Corvette Z06 Grand Sport. I consider this a vintage car with muscle

Keep in mind most of these pictures show the subassemblies bigger than actual size. They look better in person...

First the engine. It is not finihed yet but getting there. The black letters are not done yet. I corrected the driver's side engine cover for the single fuel line and eliminated the molded line.
Just like in the factory: The engine and front suspension assembled together.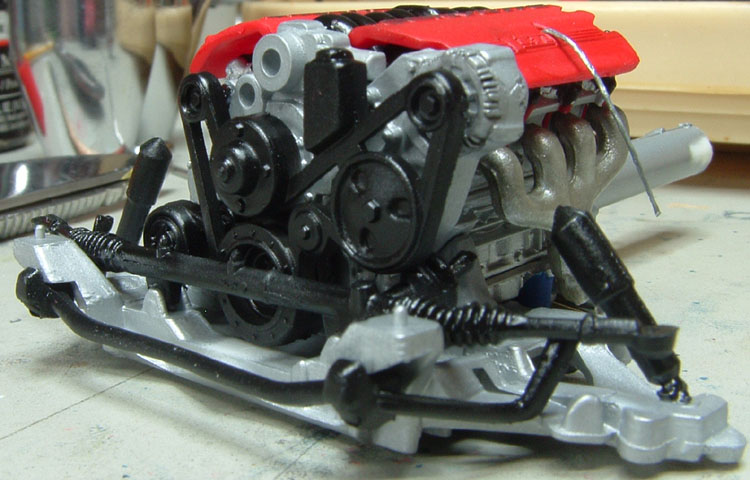 Don't worry, the fuel line is not leaking.

Here is the correct resin 6 speed tranny. I scratchbuilt it and casted in resin, but most of it will not be seen anyways.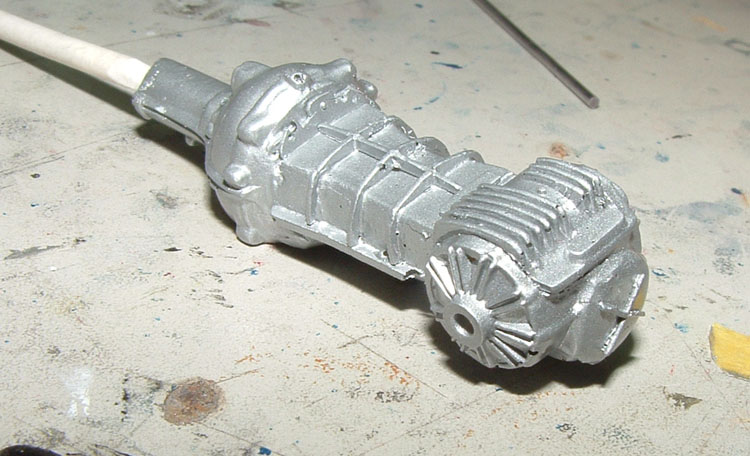 The chasis with the gray floorboards and the bright (foil) shields for the fuel tanks. Notice the rear shocks are in place.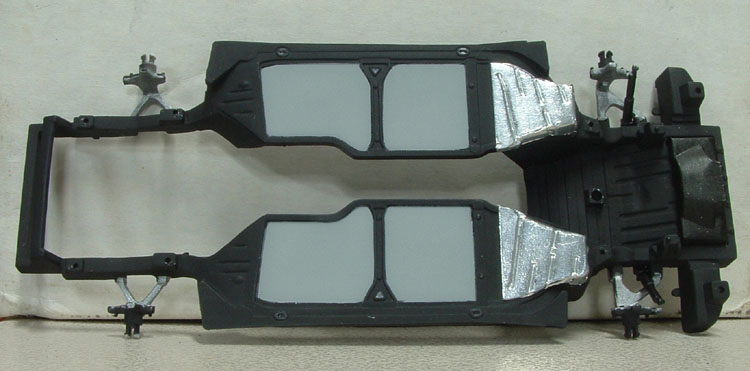 Finally, the interior is on its way. This is only a mock up. The seats will be further detailed.
It is slowly getting there.
Thanks,