Hello,
YAWN!!!! Yes, another boring factory stock modern sports car.... :wink:
Fujimi kit. Box stock build with added seatbelts, exhaust heat insulation, oil filter decal, wheel valve stems, cargo net, local license plate and emissions inspection sticker. As a personal touch I added a magazine and a book inside.
Cobra Colors Giallo Midas paint (The closest I had to Porsche Speed yellow), custom mix light cocoa (chocolate brown) interior. The underside was painted to simulate having some of the covers off.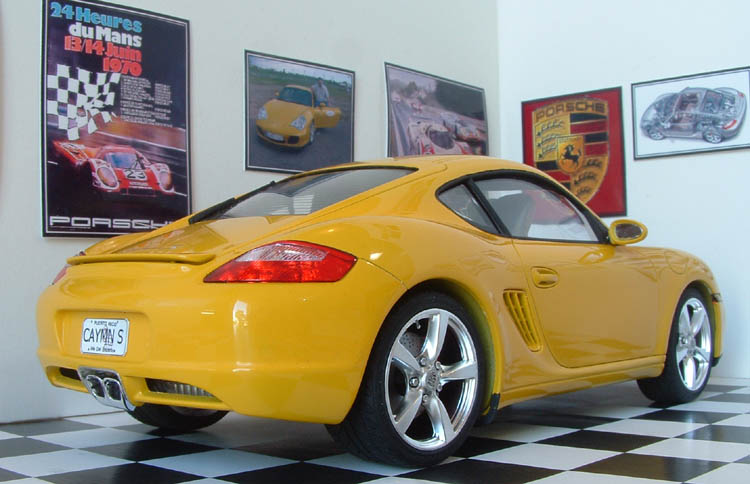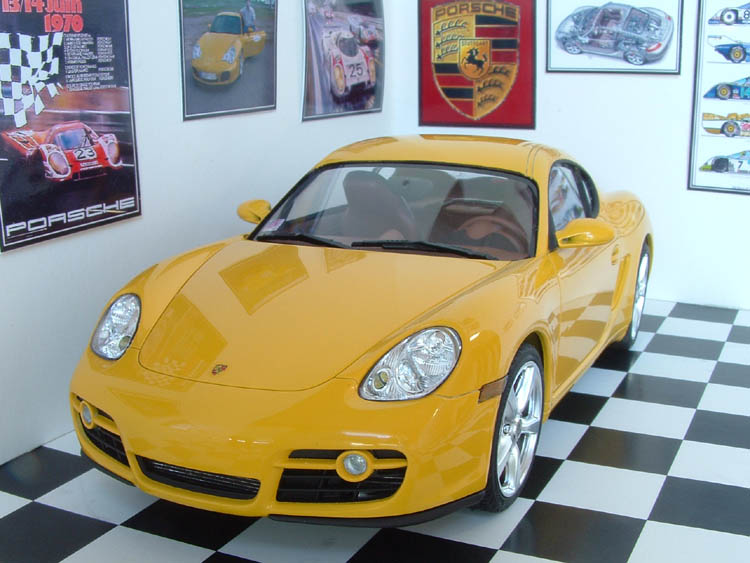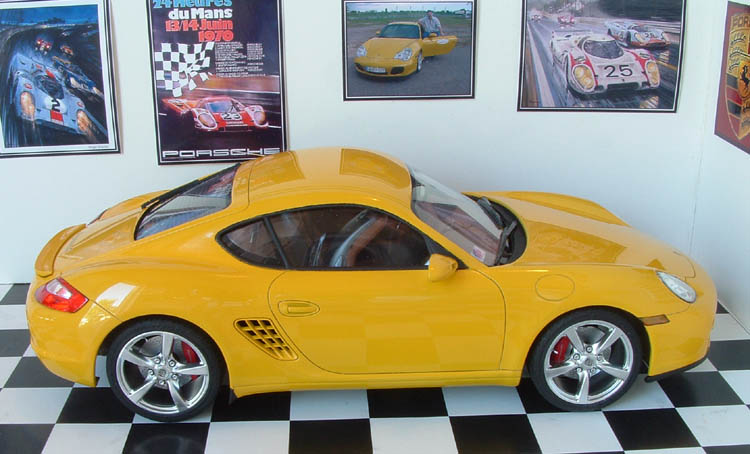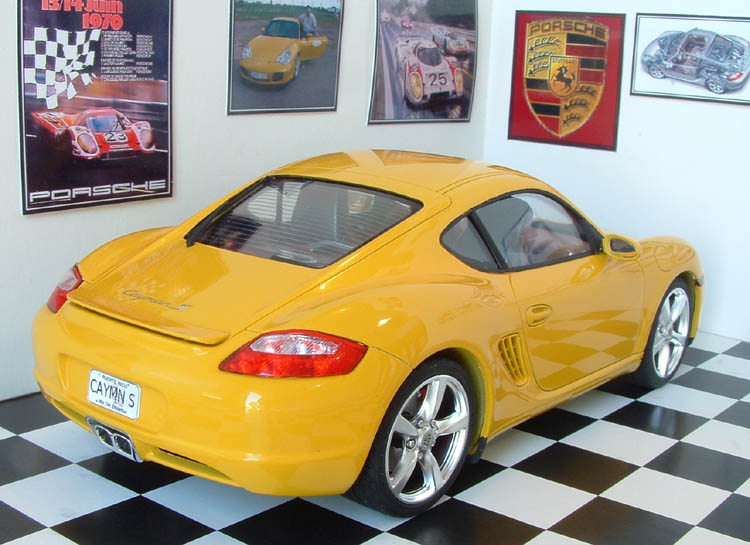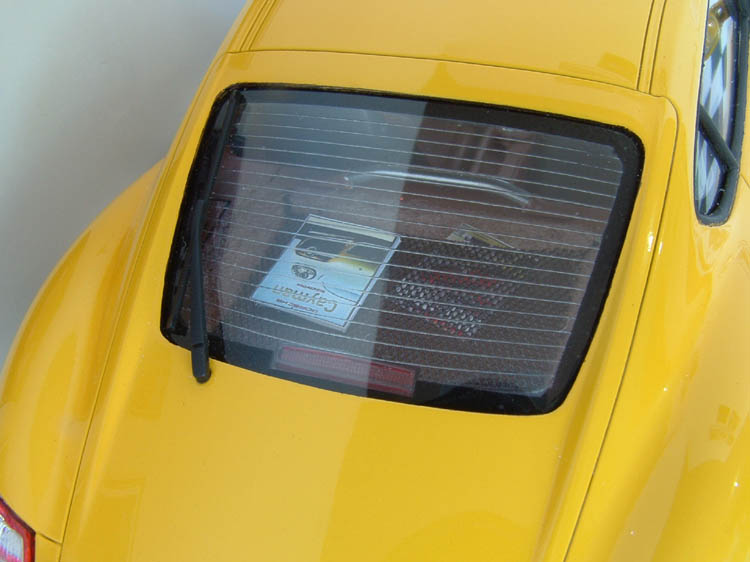 As a personal touch I added a Road and Track magazine under the cargo net and a book on top of it.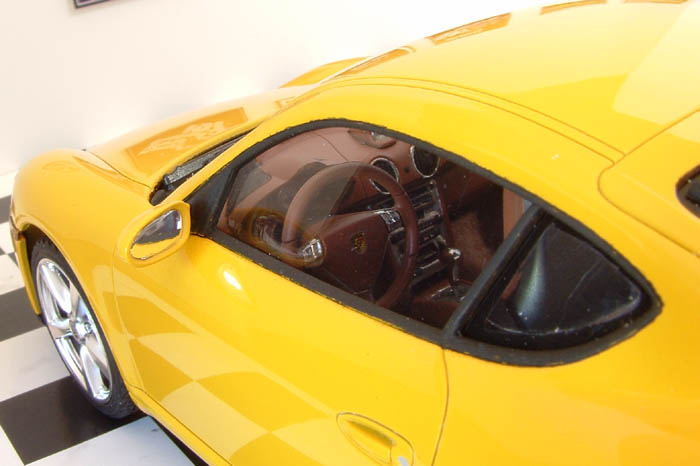 More details here:
http://www.puertoric.../images/cayman/
Thanks for looking and as always your comments are welcome....