While working on my vintage Vette and McLaren, I wanted to do something more out of the box type build w/some mild add-ons. I always seem to dive too deep and never get a build done, so this one is to keep the itch scratched while chugging away at those other builds that never seem to end...
So here we have what someday I'd love to build in my own garage w/o having to do any major cutting, at least none w/the body. The stock grille was cut, part that was cut out of the middle filled in at the top and a custom insert was found for the center.
Sorry for the poor pics, my lighting was off as I was in a hurry.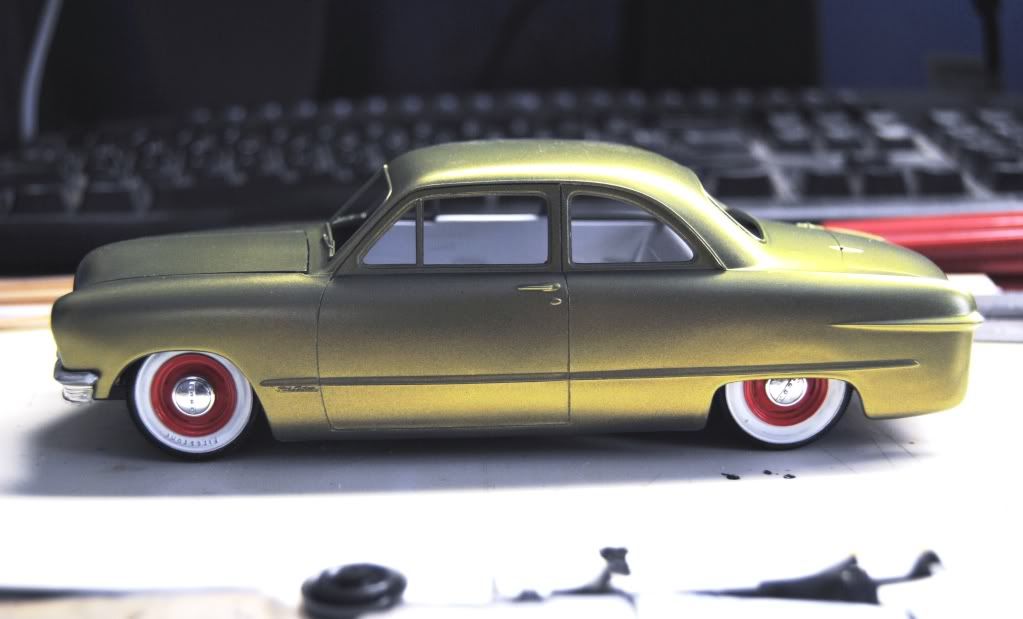 Thanks,
Tim
Edited by vwrabbit, 07 March 2012 - 11:14 AM.