Been trying to figure out what to do with this 41 Plymouth. It's always been one of those love hate relationships. I loved it one day, then hated it the next. Decided to do a search here and see if I could find some inspiration and found some. Thor did a pickup conversion last year that I loved! So I decided to hack my Plymouth apart.
I started by removing the rear fenders.
Then hacked off the trunk.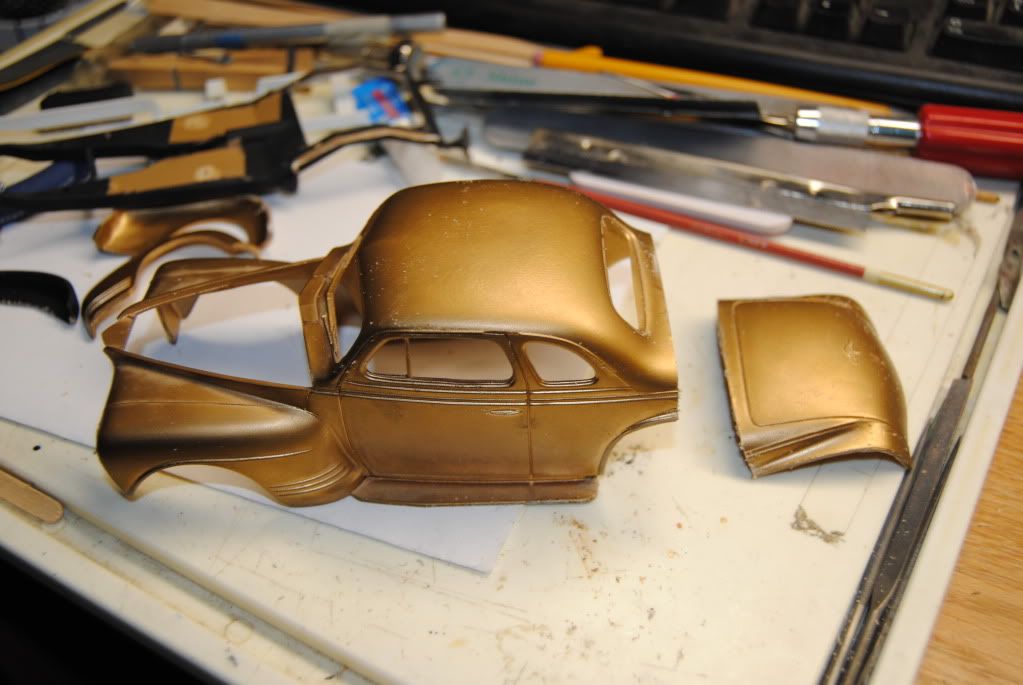 Needed to then modify the chassis to allow the bed to fit.
More to follow.
Tim
Edited by vwrabbit, 07 March 2012 - 10:59 AM.