Started the 55 Nomad pickup conversion several years ago with the old AMT trophy series kit and finally finished it up, I was pretty happy with it other than pickup bed seems kinda unfinished. Now I wondered how a 56 might look done the same way but with much a more finished bed area. Halfway through the 56, a 57 seemed like the next member of the family so I started that one too. Here's where they are today. What do ya think ?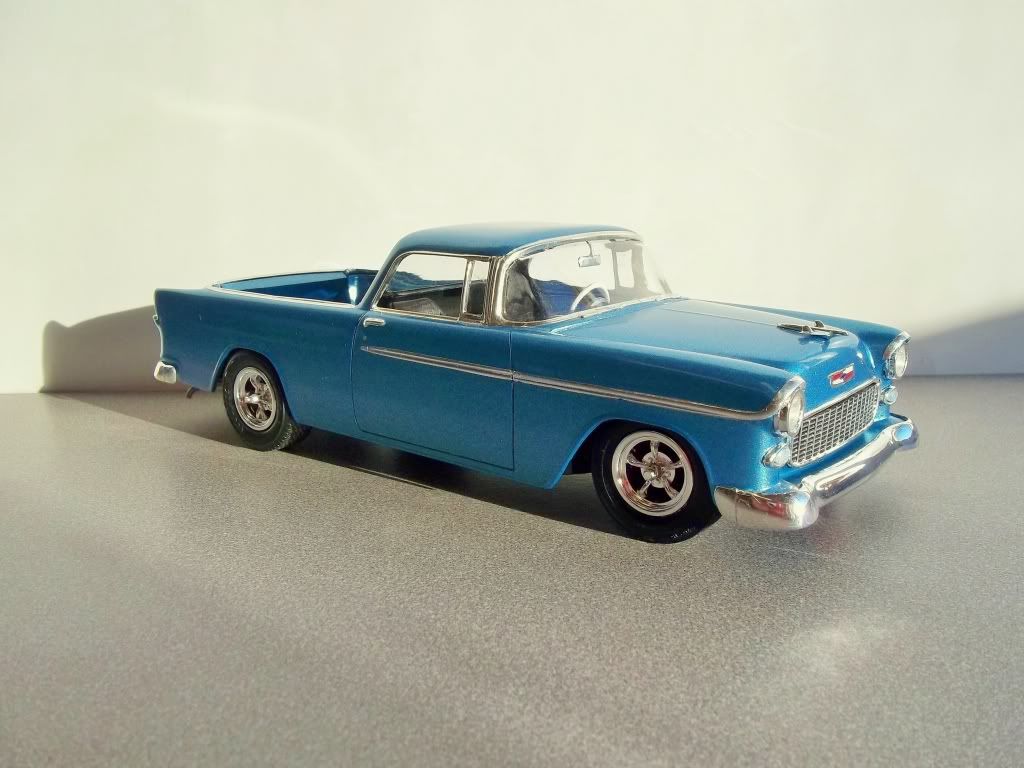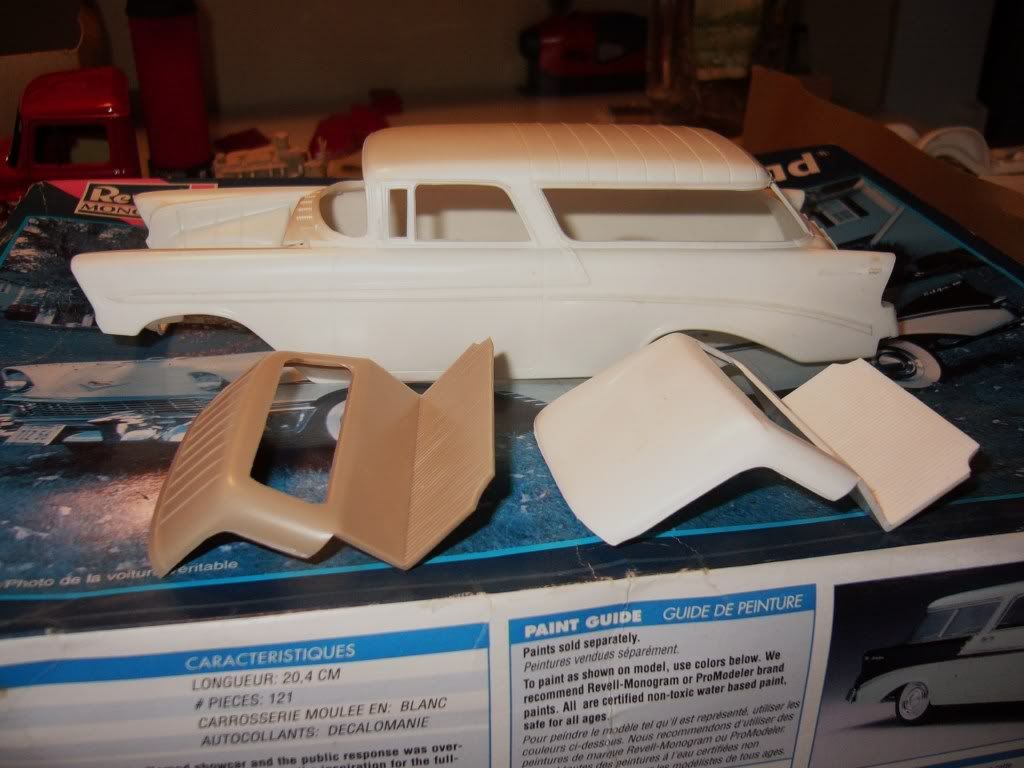 used the top from a newer AMT Nomad kit, wish I hadn't it's some kind of strange rubbery brown plastic, very hard to work with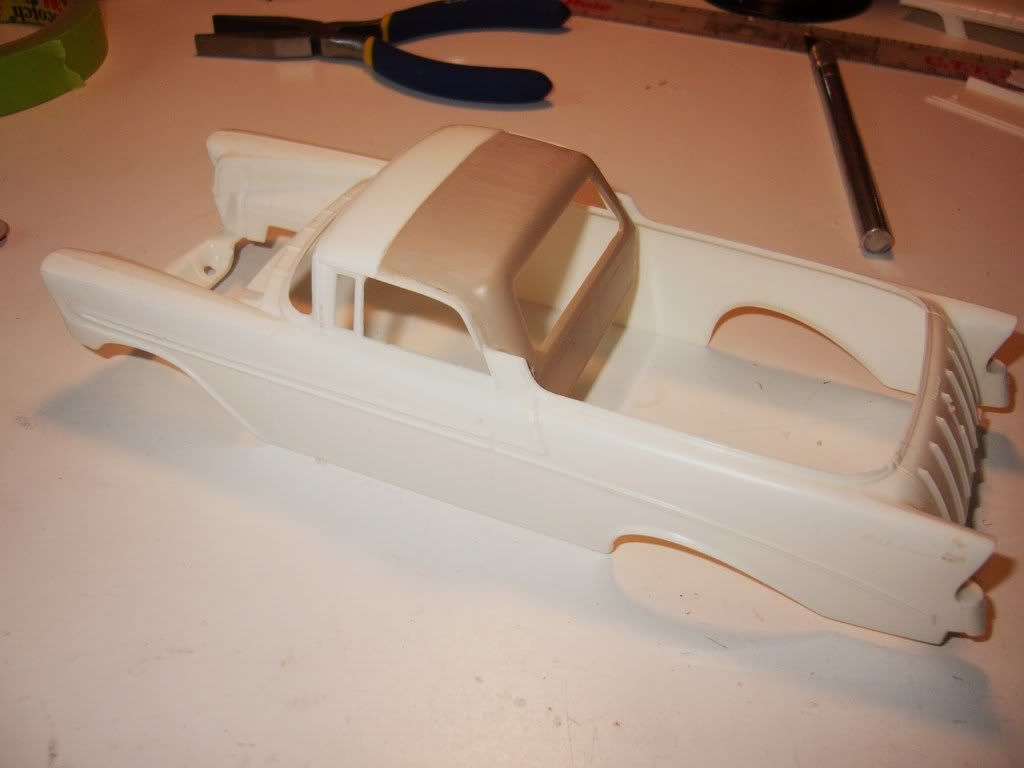 almost went with more of a stock look


ended up a little more custom and lowered

Edited by farmer1, 15 December 2013 - 10:44 AM.