Yet another work in progress. Got this from my brother as a build and wanted to do something with it but couldn't think of what, but saw Truscale's post for his 39 Merc sedan w/fade-away fenders and inspiration struck me!
Started by chopping the top about 5 scale inches (5mm).
Took about 1/8" out of the front of the rear section of roof and filled the gap between the front and middle roofs which also allowed the rear roof section to drop down to meet the rest of the roof.
Removed rear window as a section and trimmed a wedge out to allow the window to fit flush.
Top chop completed minus any putty work/sanding.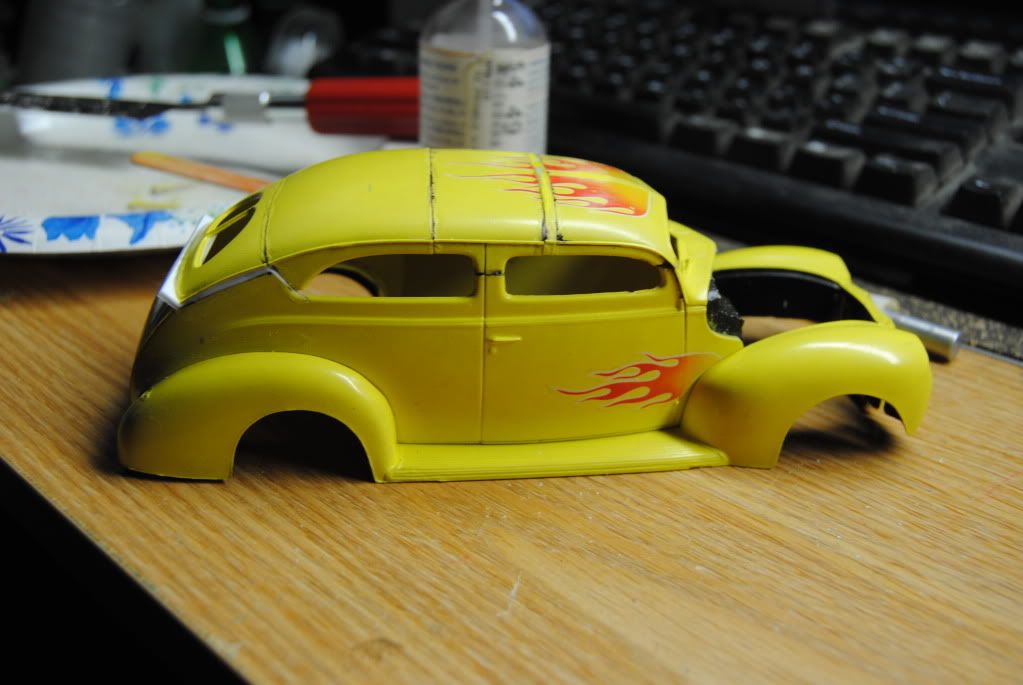 Fade-aways started. I used the running boards for the top of them after lengthening them a little and narrowing some. Trimmed out some styrene for the sides.
Puttied over and smoothed out (first coat).
Rear end needed some rounding off, so I had some blister pack from a computer mouse I had been saving. Worked like a charm.
Probably should have dipped it in the purple pond, but got antsy to work on it. Will try to get primer on it once the weather warms up again this weekend.
Thanks for looking.
Tim