This is Monogram's Cobra, from about 1990. One of the first models I painted with an airbrush. It had been in storage for about 8 years. I recently fixed it up, after putting it back together.
Originally: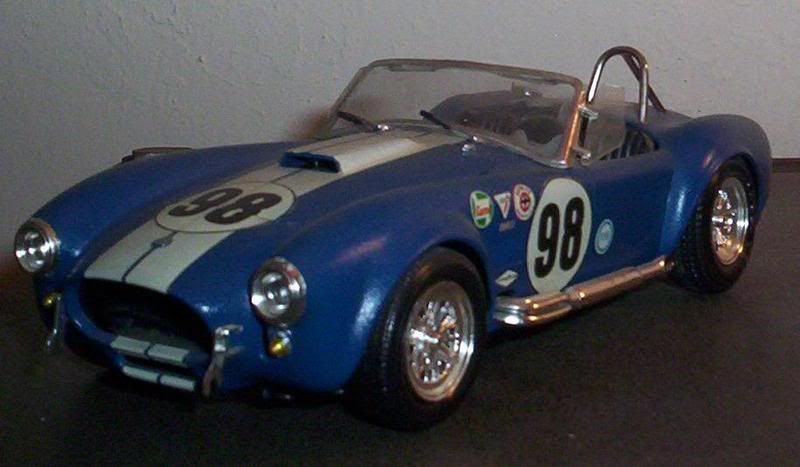 The headlights had always been missing, so I filled them to look like b/o plates. also lost a taillight lens while boxed up.
First, and last time I try to use cyanoacrylate on clear .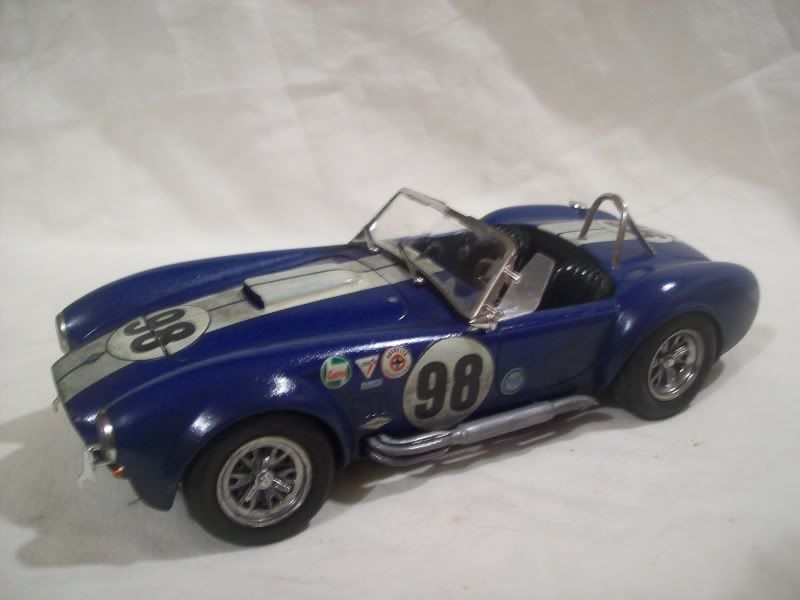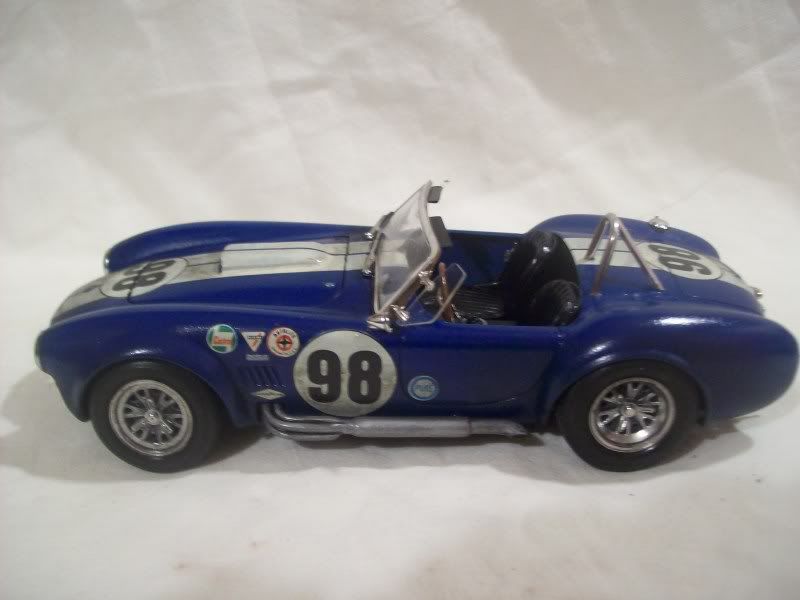 Originally had the steerign wheel black, and I detailed the gauges better.