I thought I was going to build this straight out of the box. When I got all the parts out on my bench, I decided to try a few new things.
I've just done my first chop, so it seemed only natural that I should take the saw to this build and go a bit further.
First up was tweaking the chassis: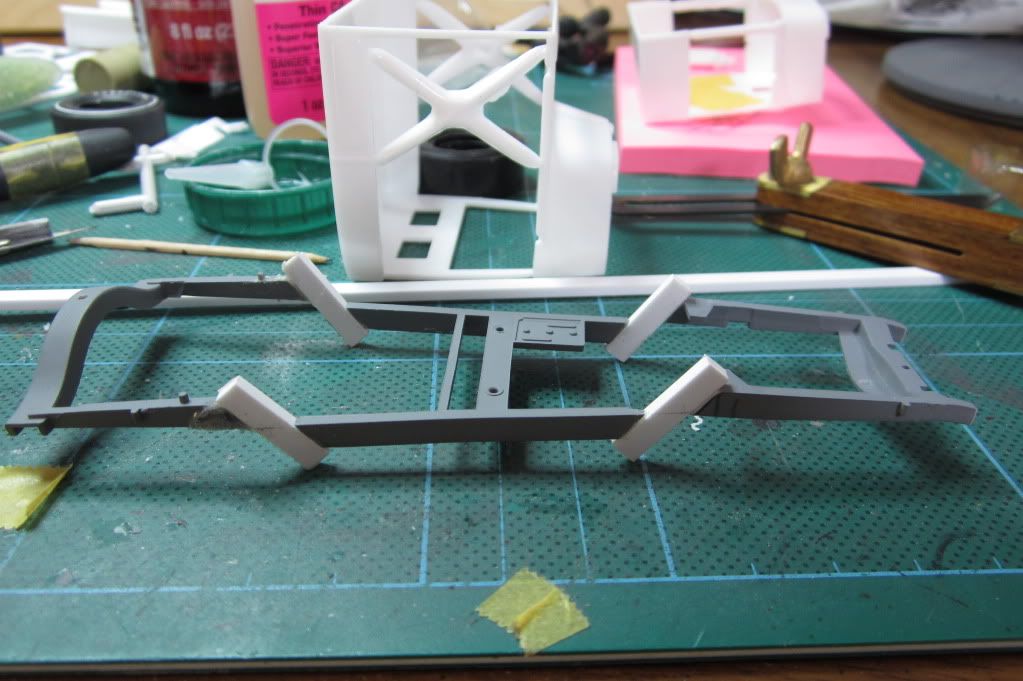 Then the roof got it's cut-line: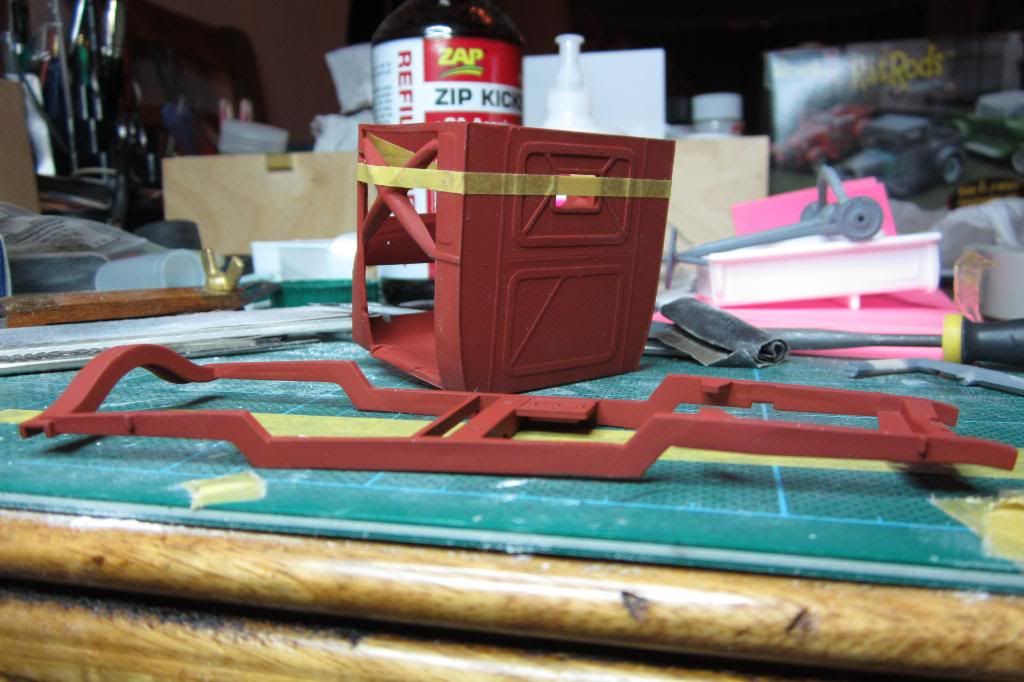 Wheels and caps are from the AMT 32 Phaeton kit, with M&H piecrust whitewall slicks from the AMT tyre set and Firestone fronts with hand painted whitewalls.
When I was prepping the tyres, I discovered that a soft brass brush in a motor tool takes out the shine from the recess in the tread pattern. It also scuffs the sidewalls nicely. Makes them look used.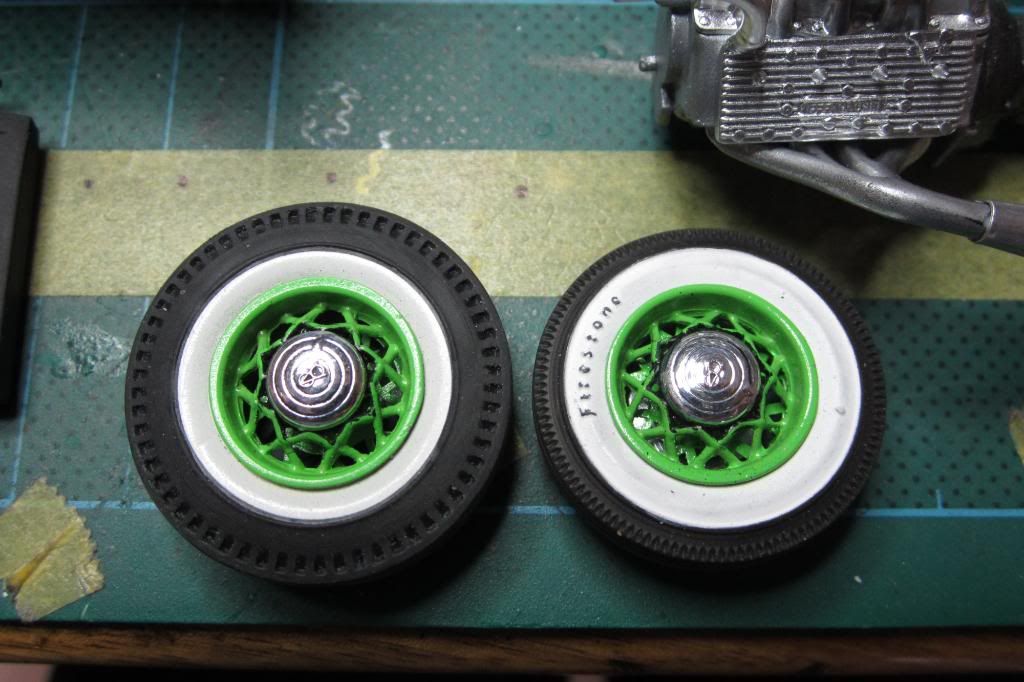 Some brass photoetch for the grille: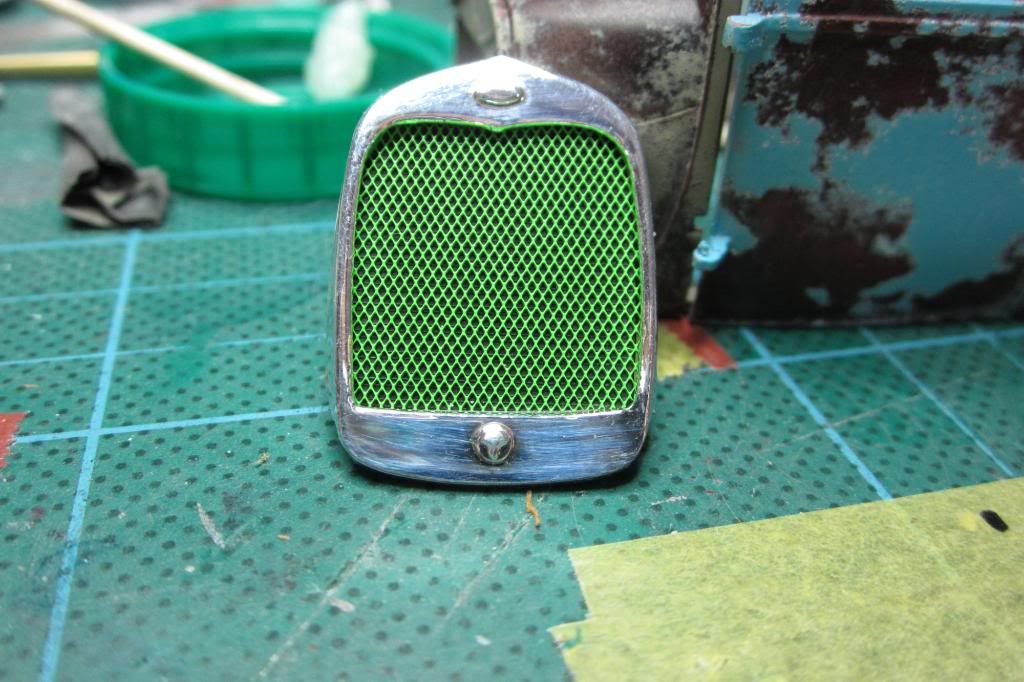 The chrome surround will lose a bit of shine by the time I'm done.
After some test fitting, I've now shortened the rear end a bit and moved the front axle forward, in front of the radiator: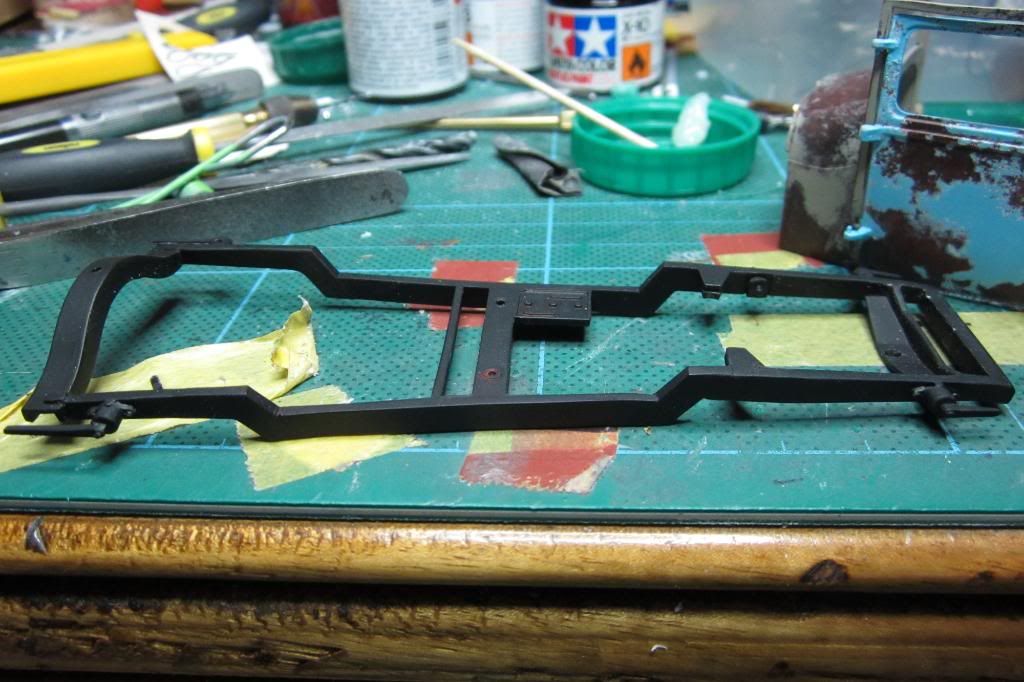 I've had a go at the salt technique for the paint weathering. I don't know why I didn't try it before. It works well.
I'll shoehorn a V-8 in to the space usually occupied by the 4-banger. I've got a Mercury flathead with some nicely engraved Offenhauser bits.
More pics soon. I'll take a few quick shots of the body once I've chipped all the salt off.
Edited by geetee66, 08 May 2012 - 01:07 PM.