Now that I've actually finished a build, I've decided to bring this one home next. It came with a mixed-lot of gluebombs and assorted junk in an ebay purchase, and I really didn't even know what it was until I researched the "Phoenix" script on the quarter panel. It had been painted with a dirty pinecone, and then either stepped on or thrown against a wall.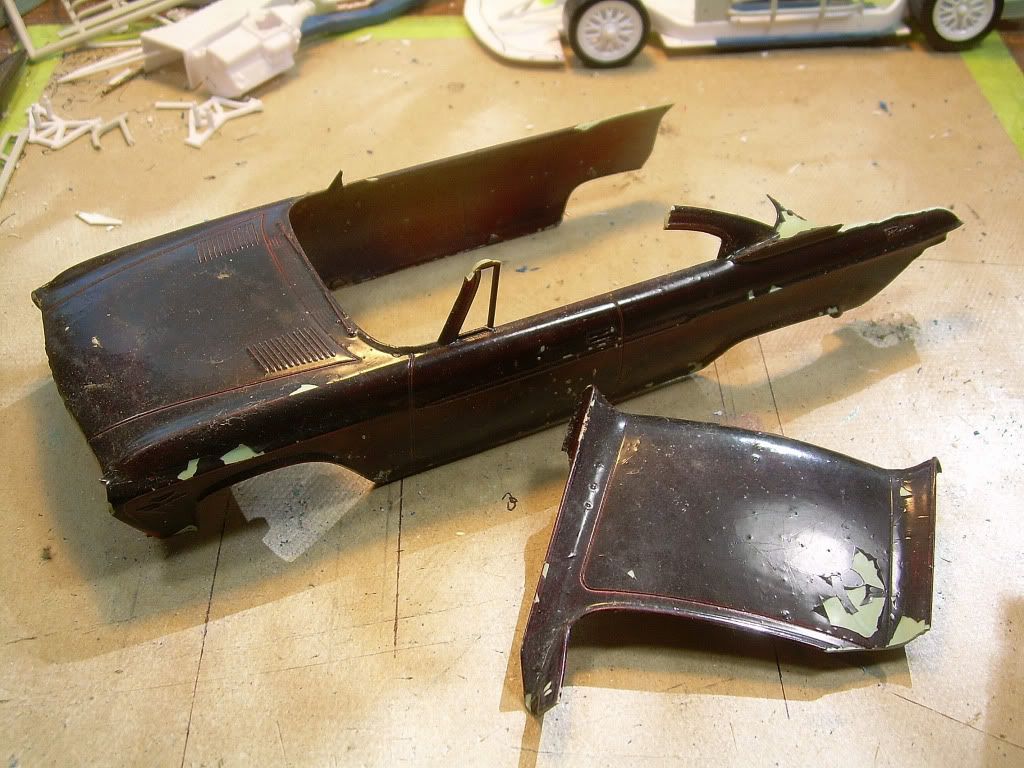 Something about the remains struck a chord, and I found myself thinking about how to restore it. Not much to restore, but after a bath in oven cleaner and re-attaching the two major parts, it started to look a little better.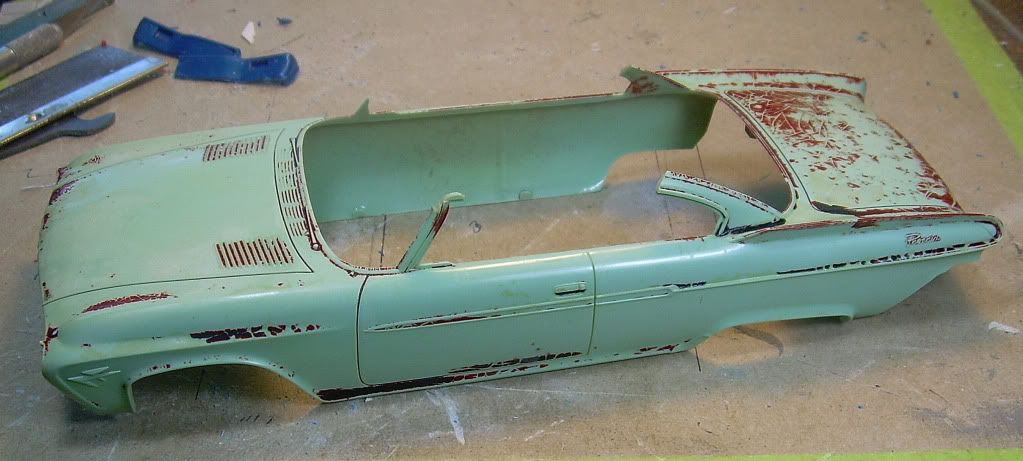 I'm going with a contemporary mild-custom style build, as a convertible. Chassis will be a later-model Mopar, with probably something like a multi-carb 383. The body is missing the roof and major chunks from the quarters.




It shared bench space with my '70 Chevelle for the Gearz contest before I had decided to finish that one.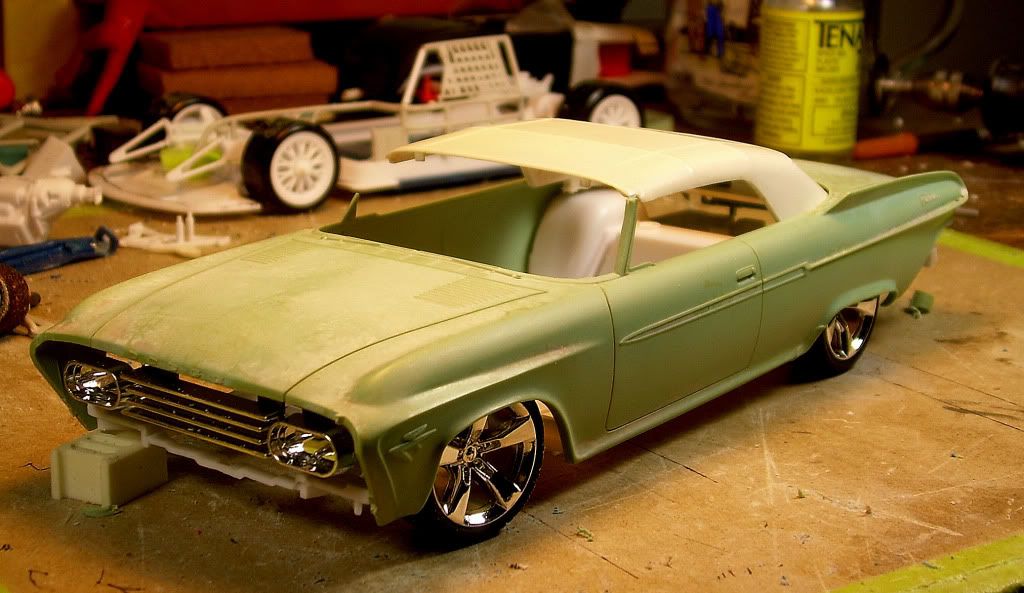 I found a nicely done resin repop of the original kit, and made fiberglass molds of the missing sections of the green body.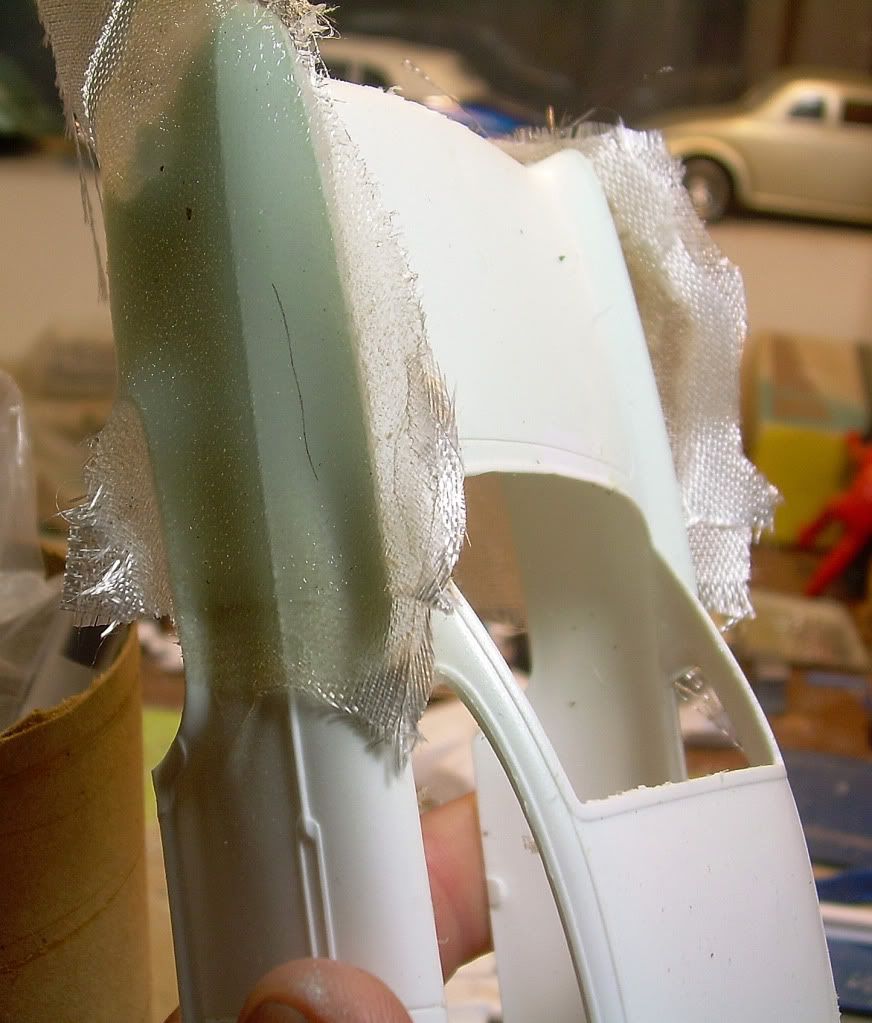 Edited by Ace-Garageguy, 01 September 2013 - 04:39 PM.