hey guys, I've gotten back into the swing of things a little with the shows for the real truck over so I decided to fill a few days being relaxing and stress free. I got a bunch of parts in a box from a buddy of mine so I decided to play puzzle piece and start putting them back together and doing some parts box builds....they're working out pretty well THUS FAR....
first up is the revell snap kw that I built by chopping down the aero sleeper and grafting in a 36" bunk and going full work with it. the frame is the stock length, single stack dayton spoke rims, t600 aerodyne exhaust filler panel on the drivers side. I think I achieved my goal with this one.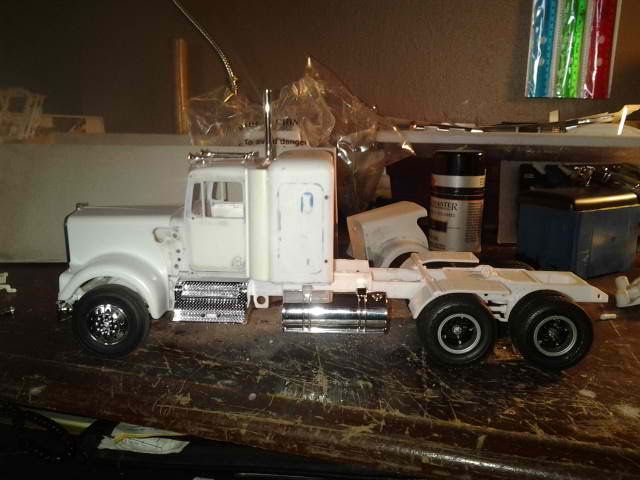 second up is the revell kw w900l....the only thing it needed really was some tlc and to be glued back together, it showed up in about 30 pieces.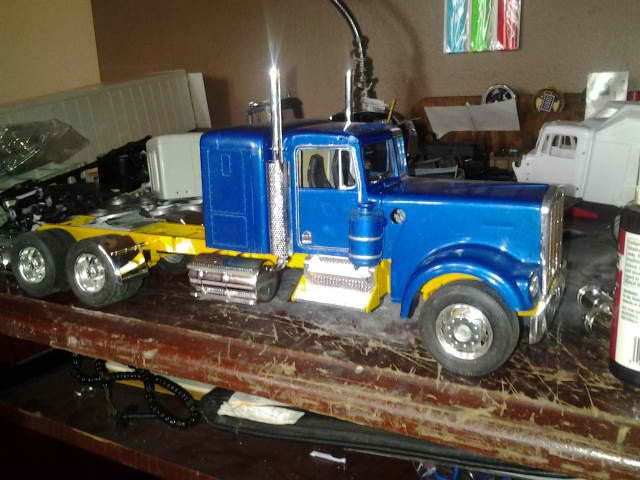 third in line is a snap pete I originally bought to use as parts for another build but decided to build a second truck with what was left.....here's the end result.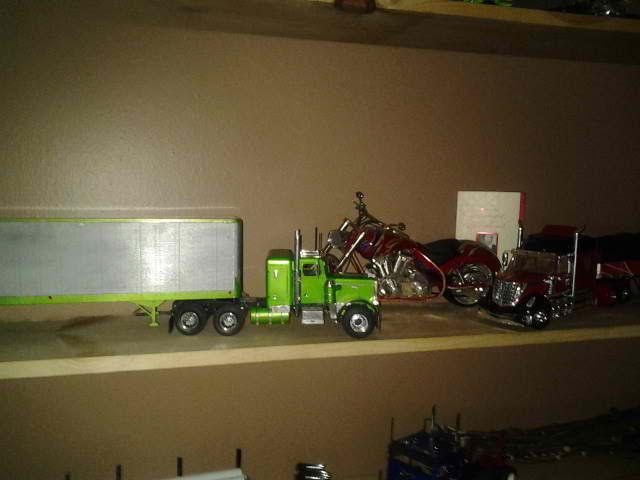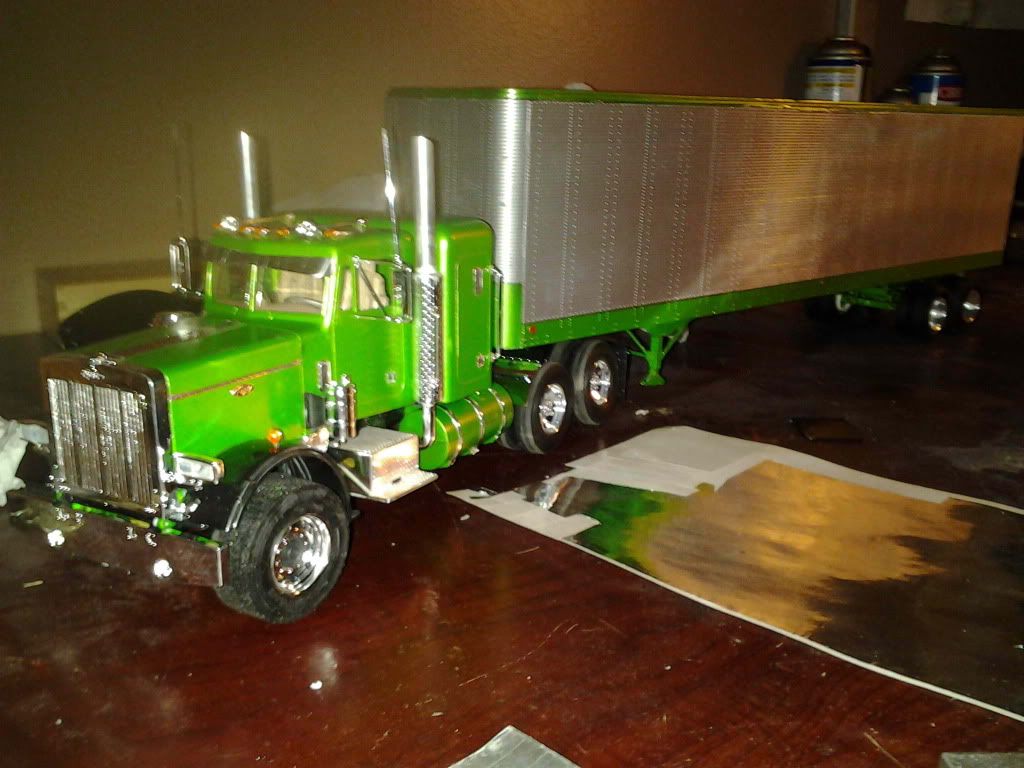 I built this revell aerodyne about 3 years ago and it was finally time to get it back into shape. I cleaned it all up, added the decals from the snap kw kit, added different tires and a triple coat of clear.