Well, I've got some orange paint left over from the Gearz Chevelle project, so I'm thinking to use it up, it's time to bring this one back on-line. There's glass-work curing on the Phoenix, and I can't afford parts for the 1:1s this month, so here we go again....
I scored a cheap, partially-built Orange Hauler a while back, mostly for the tires and the Buick nailhead, but I got to thinking of an up-dated rework of the general concept.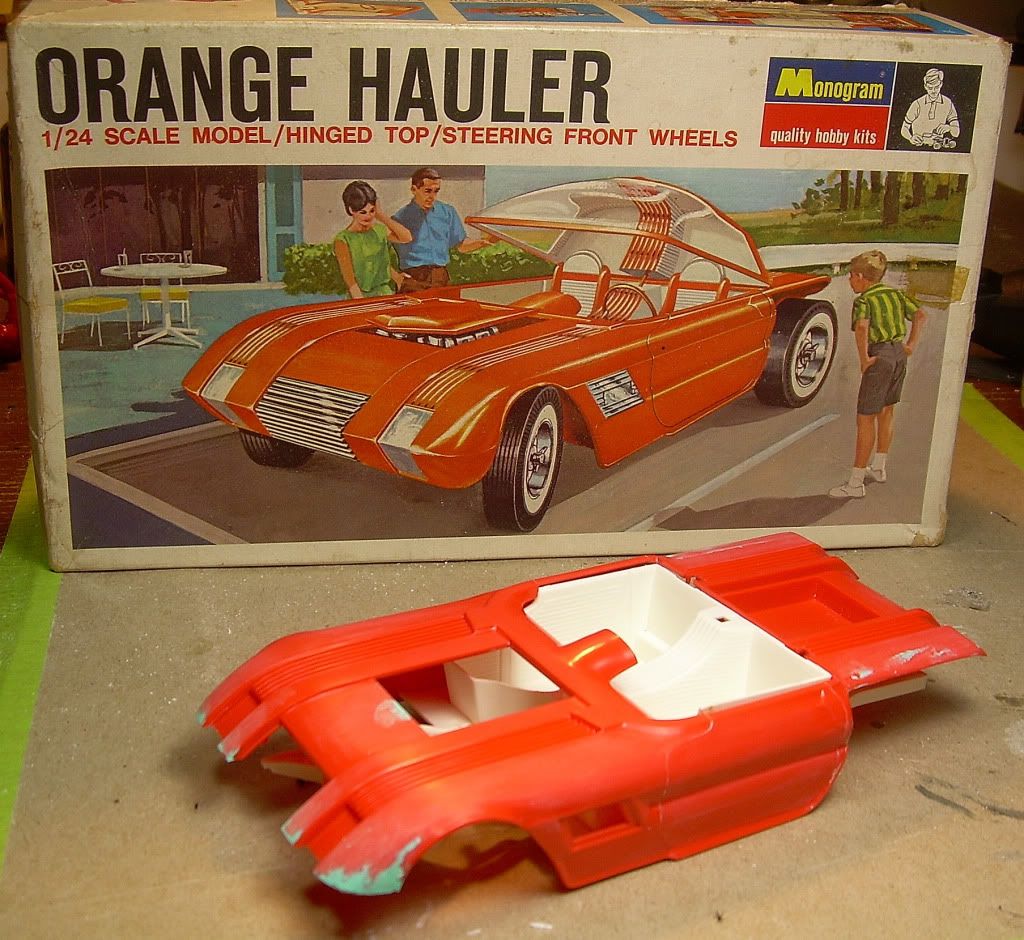 The first mockup keeps the general theme of a short wheelbase show-truck, but loses the bubble top in favor of a roadster-pickup vibe, a raked wrap-around windshield, and completely new front and rear end treatments.
I want to keep a slight resemblance to the original Darryl Starbird design, but clean it up and smooth it out a little. The distracting hole on the front fender will go away, the rocker moldings will be continued forward, the nose gets extended, etc. To make it at least somewhat practical (in theory), I'm thinking fifth-wheel race-car trailer-hauler. An alternate-reality Viva Las Vegas sort of rig.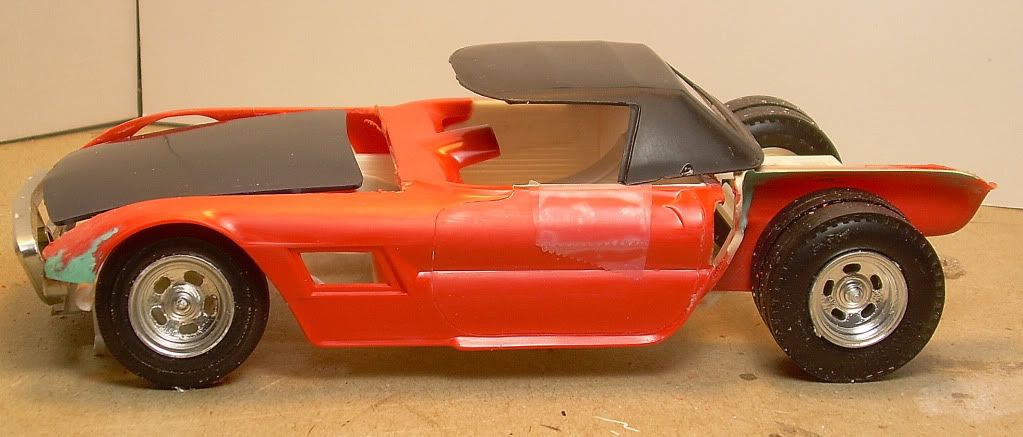 The hood and surround from another Starbird creation, the Predicta, takes the place of the fussy and dated original upper front surfaces.....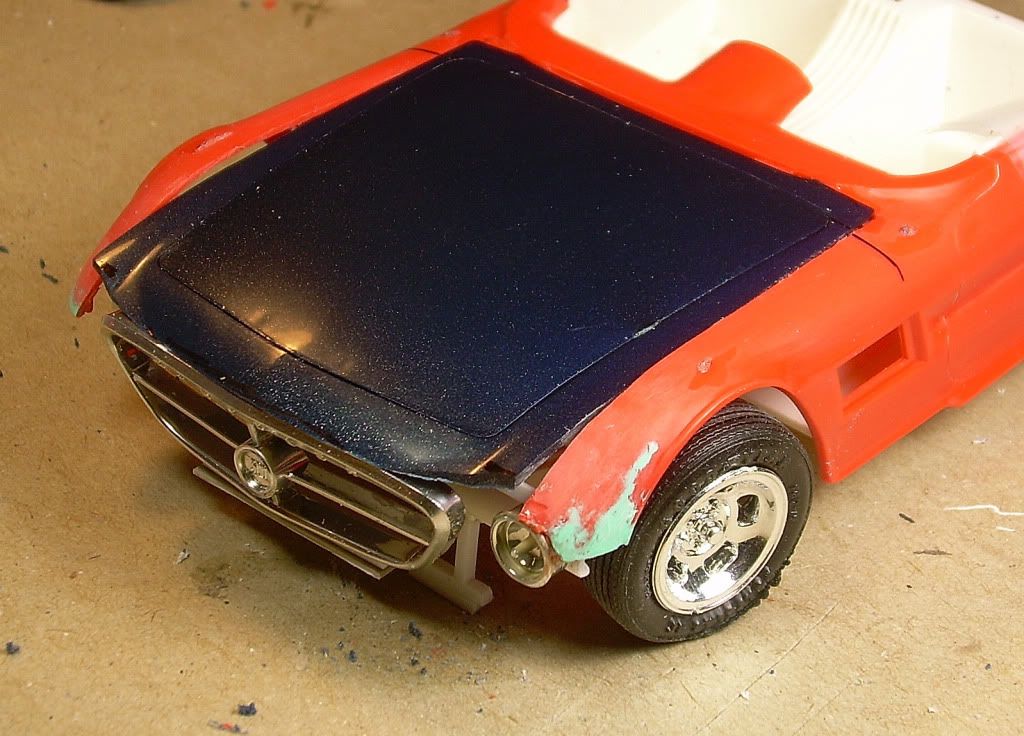 For an over-the-top showcar power plant, a twin-blown Viper engine is in the works......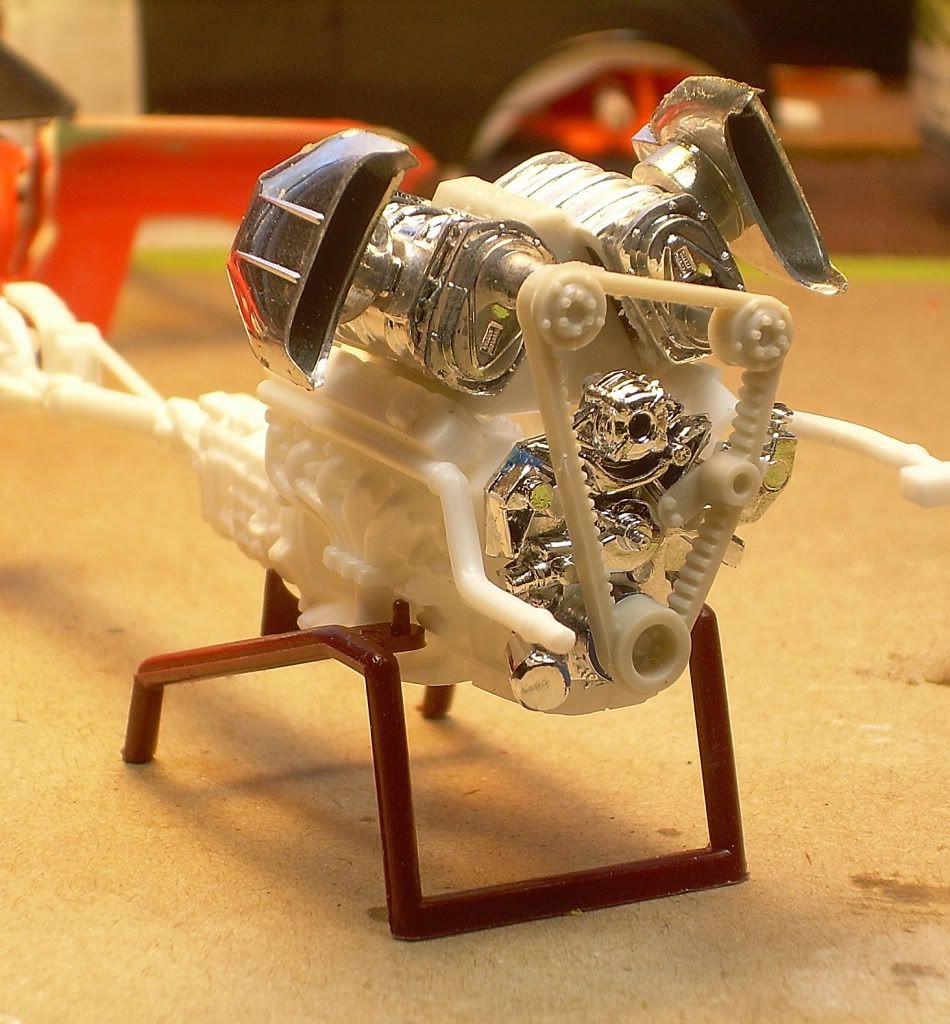 in the chassis....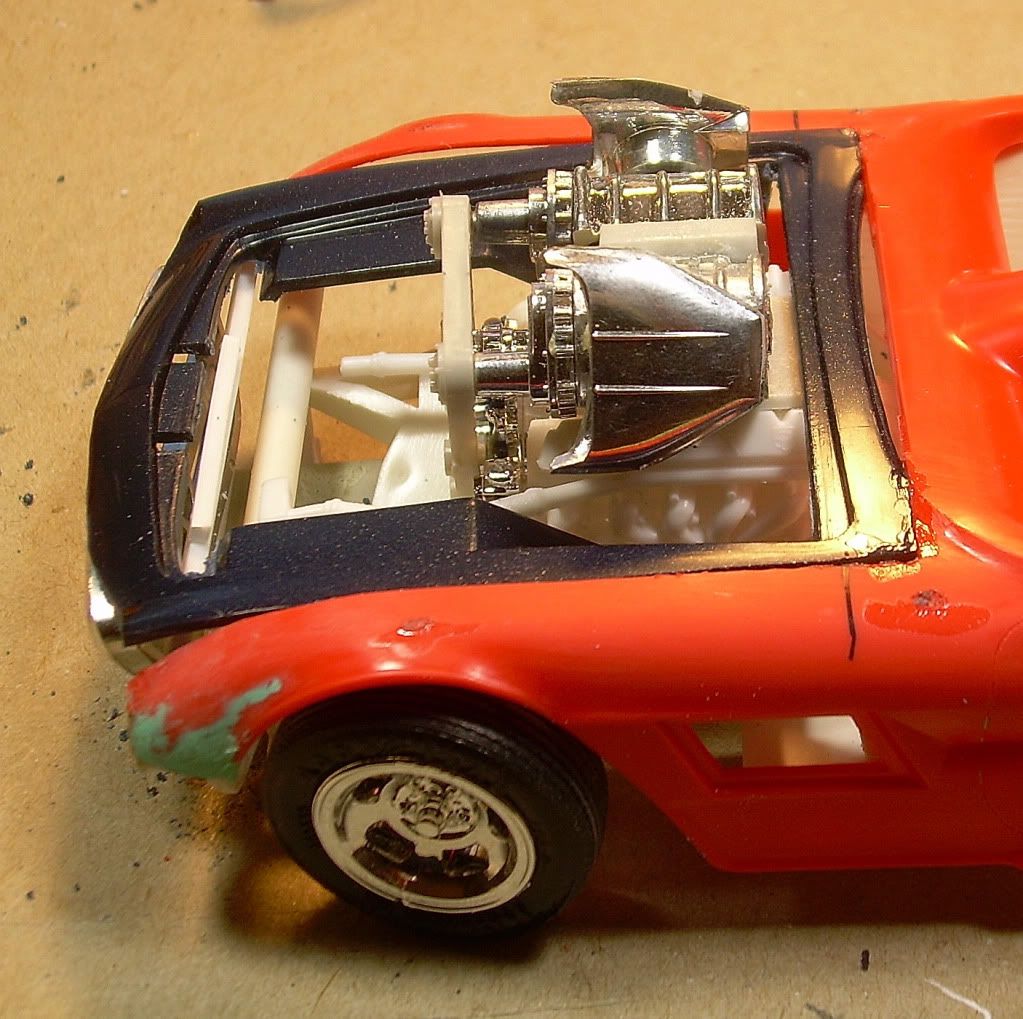 and as she sits today.....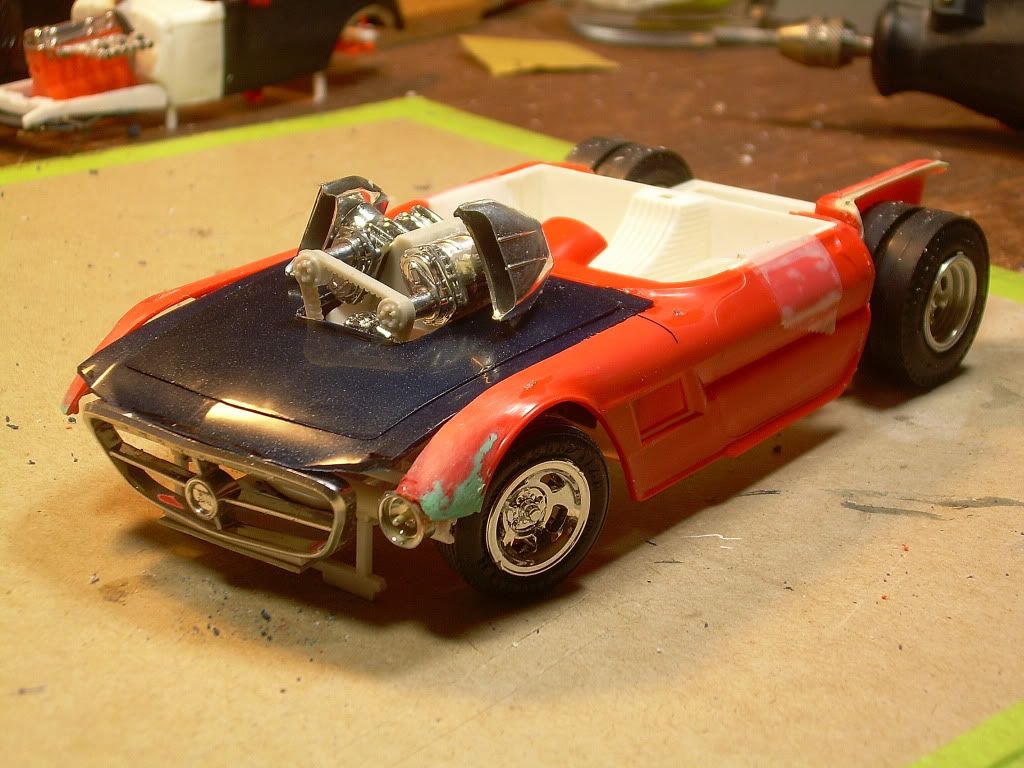 Tonight's project is working out the rest of the design of the front end. I'll be trying variations until something clicks.
Edited by Ace-Garageguy, 12 November 2012 - 03:12 PM.