Well, things have changed here!! As some of you may or may not know, or if you had even noticed I don't post here anymore, I'm back to driving trucks instead of building them here. I had a very rough time in December 2011, I lost my home I was renting with my now ex fiancee, and more or less went from everything (except for a job) to nothing in the matter of a few days. Since I was without work, soon to be homeless, and alone because my ex decided moving back in with her mom and dad was more important to her than staying with me, I made a phone call and got everything (except for relationship LOL) back in one phone call. This is my home on the road, which is currently calling Virginia Beach home for the night. This pic was taken in Lafayette, IN as I was picking up a brand new trailer from the Wabash National factory. My truck was the first to pull it for Werner.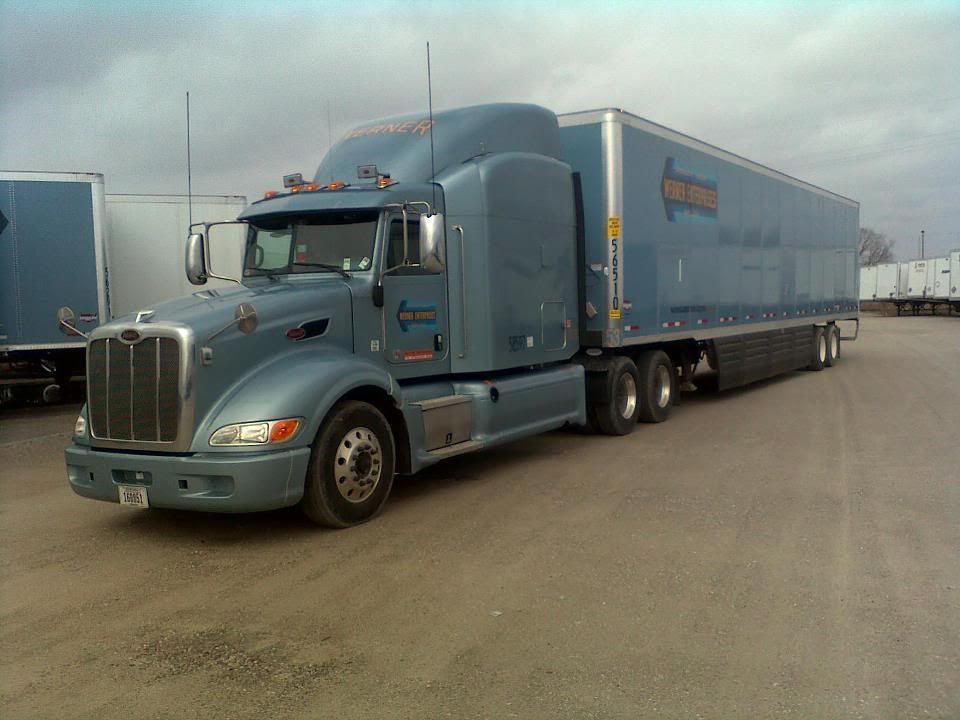 Of course, I still have building in the back of my mind every day and keep finding ideas while I cruise the country bringing everyone their goods, and there might just be something in your house right now that got there thanks to being in my truck first! A couple of ideas are building a wind turbine blade transporter my fiancee (yes, I have a new one since Dec LOL) spotted at a truckstop in OH over the Memorial Day weekend. This is my truck beside the blade.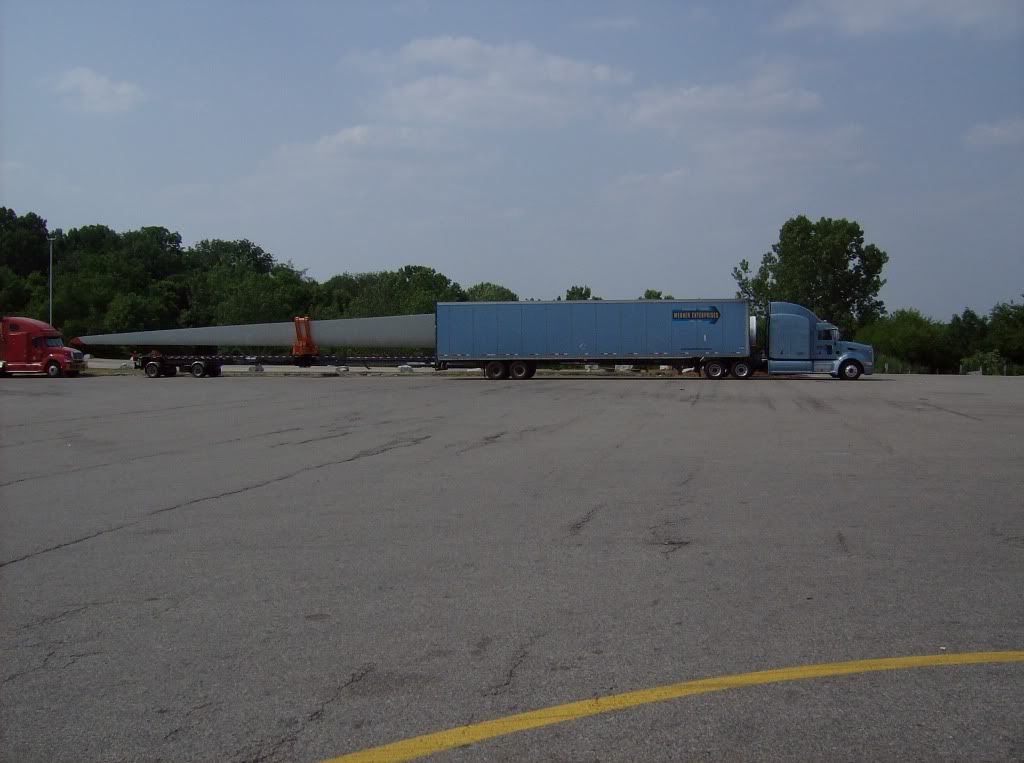 Another not so glamorious haul, but a cool build idea, was the tipper my trailer took a ride on while unloading a load of CT trash to a landfill in OH, not very far from my hometown.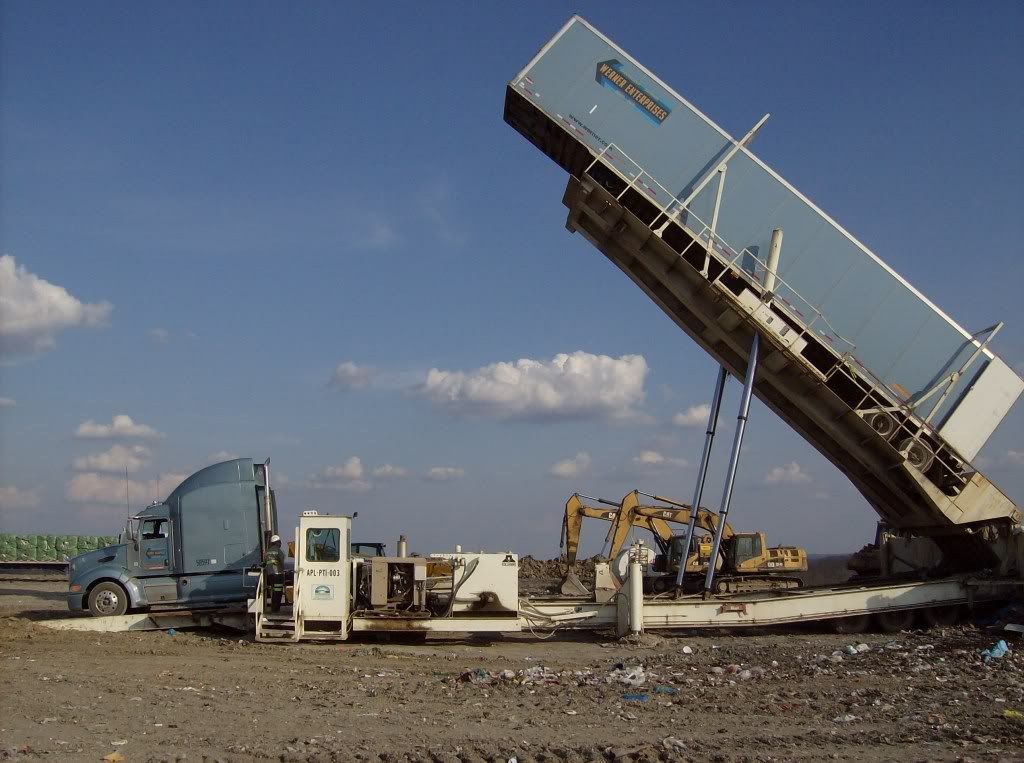 If anybody is interested in the blade trailer, I did take some detail pics, but I will warn you now, I DON'T HAVE MUCH INTERNET ACCESS!!! I'm hoping near the end of this year I'll be back to a normal home with 24 hour internet access, so I'll post them later this year if anyone is interested.
Well, that's all for now, I have to get some sleep to be ready to leave in the morning for parts unknown and find out where home will be tomorrow night. Who knows, it might be your hometown LOL!!