Until I started travelling on both business as well as vacations, I didn't give a lot of thought to foreign trucks, but I must admit, I now really 'love-em-all'.
Aoshima 1/32 Japanese truck kits are somewhat overpriced, and they're rather simple builds (no significant engine detail or tilting cabs etc.) but the mold quality is second to none......smooth crisp molding with no sink marks, excellent fit, and high quality plating and glazing.
I wait for bargains to come along on ebay and, ultimately, I find these very satisfying kits to build.
The main effort on these kits is in the paint detail....window gaskets and grill/trim detail etc.
I've generally used automotive basecoat/clearcoat for the main bodies, with Humbrol, Testors, and Tamiya for trim and small details.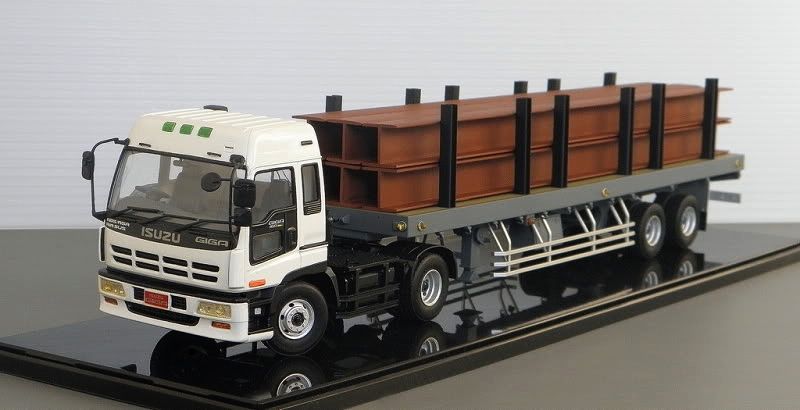 Isuzu Giga tractor with modified trailer and added gladhand air lines etc.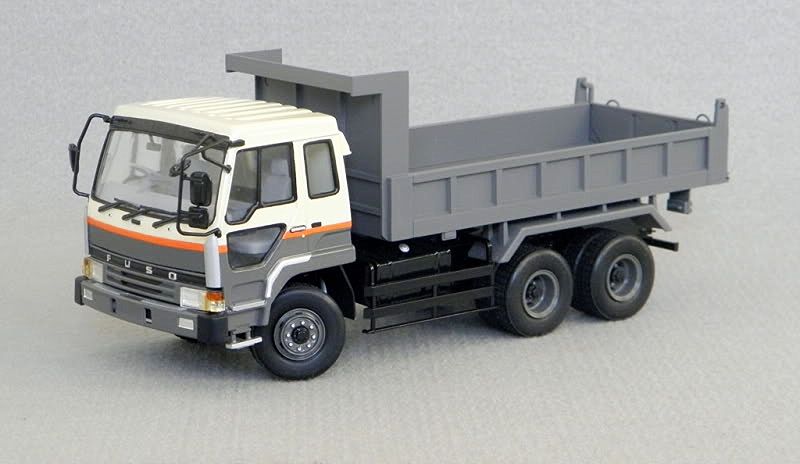 Fuso 'Super Great' (actual name of vehicle) dump truck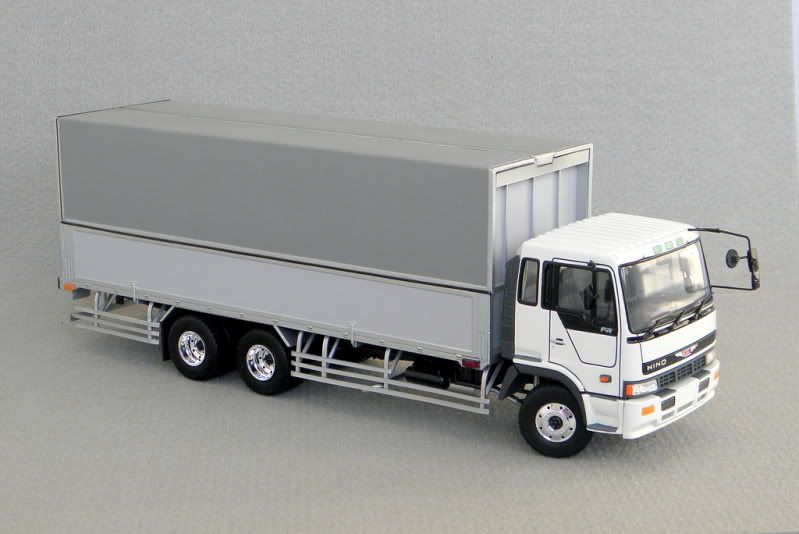 Hino side opening van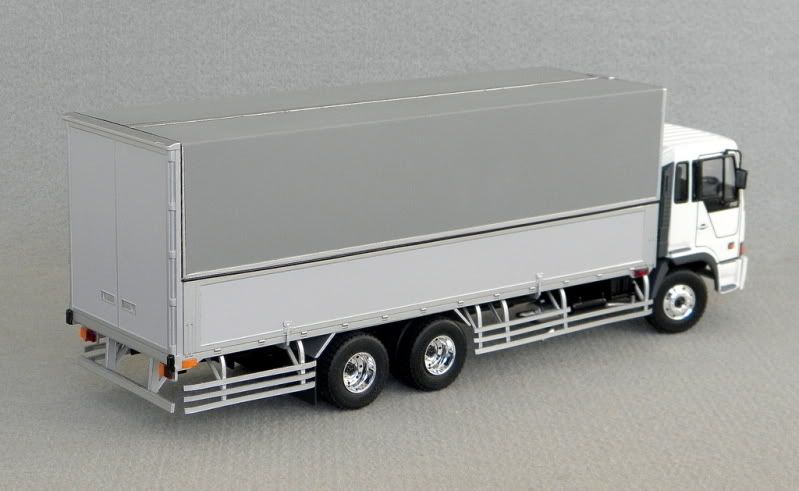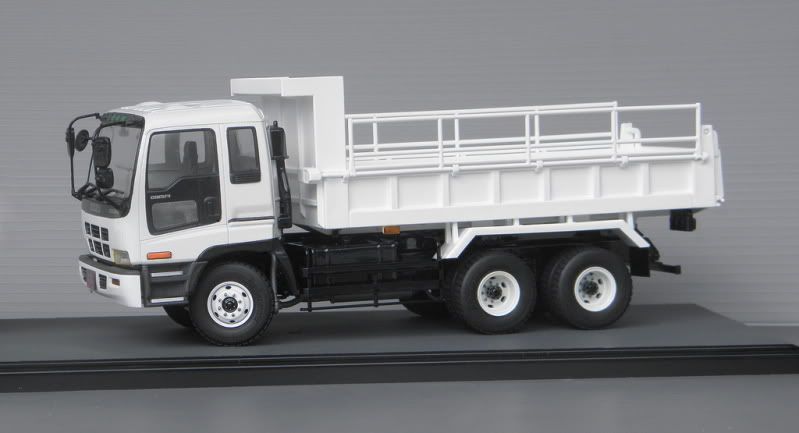 Isuzu dump truck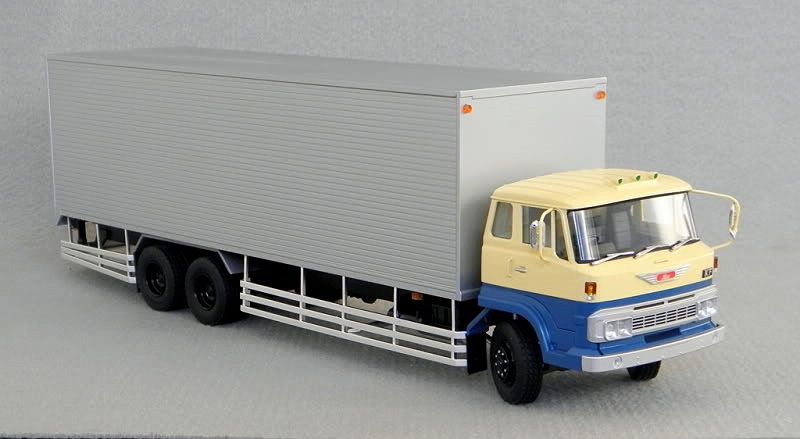 Older style Hino van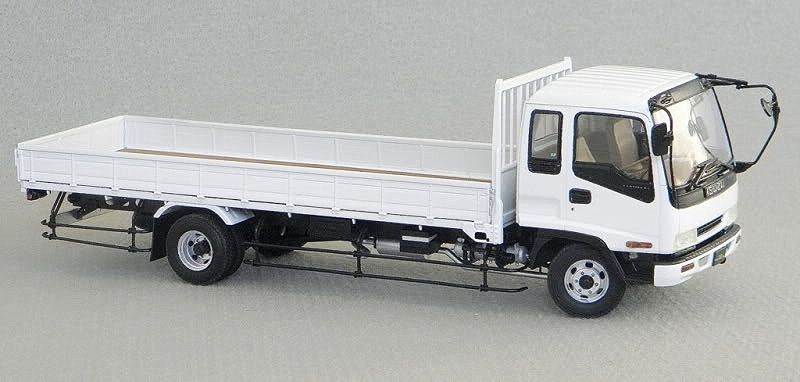 Medium duty Isuzu 'drop-side' flatbed

The Isuzu Giga Dump truck posed with a lighter duty Hino 'Cruising Ranger' dump truck