This started back in March when I bought enough AMT/Johnny Lightning '69 Dodge Charger Daytona's, so that every student would have a kit and 2 kits would be for the required 'replacement' parts. This will mostly be a photo journal.
The starting point.
A couple of shots of me making Hemi Orange from Tamiya regular Orange.
I built up one engine ahead of time, and the fit was not so good. This would be problematic for my students. So the answer was to to do a mass assembly of all the engine blocks for them!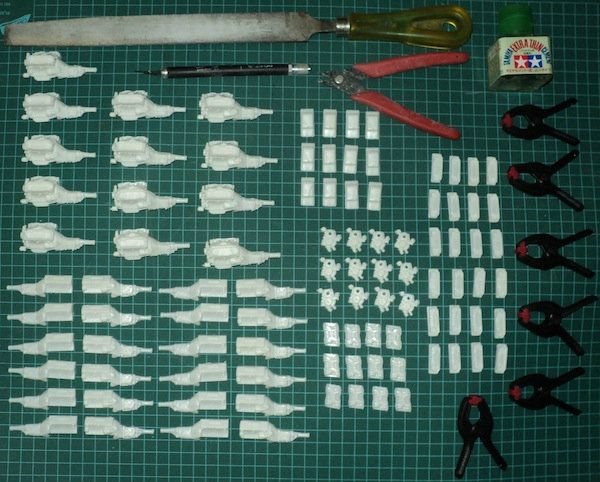 I did a lot of test fitting of parts in order to stay one step ahead of the kids.
Another area that had the potential for headaches were the holes in the chassis for the front wheels and the solid metal rear axle. These were all drilled out by hand. It does not help when you have not brought your pin vice to school!.
Here are a few random shots of kits on desks.
Most kids had never built a model, let alone used an airbrush. This is the gear we used - Tamiya Spray-work.
To be continued...