As requested by a couple of people in the "what did you get today" thread. The pics were taken on a cloudy day so they aren't the sharpest but I fiddled with the brightness and contrast to bring out the details as best as I could.
First off is the box art. I'm sure most of us have seen the box top by now.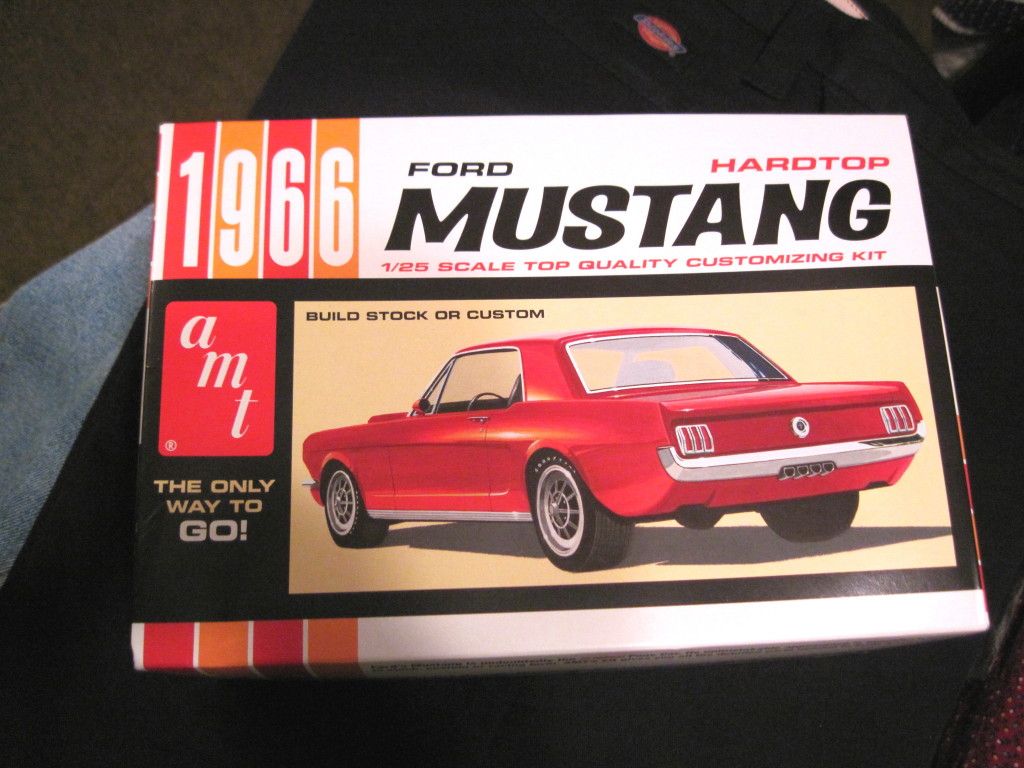 My favorite art is the stock version on the box end: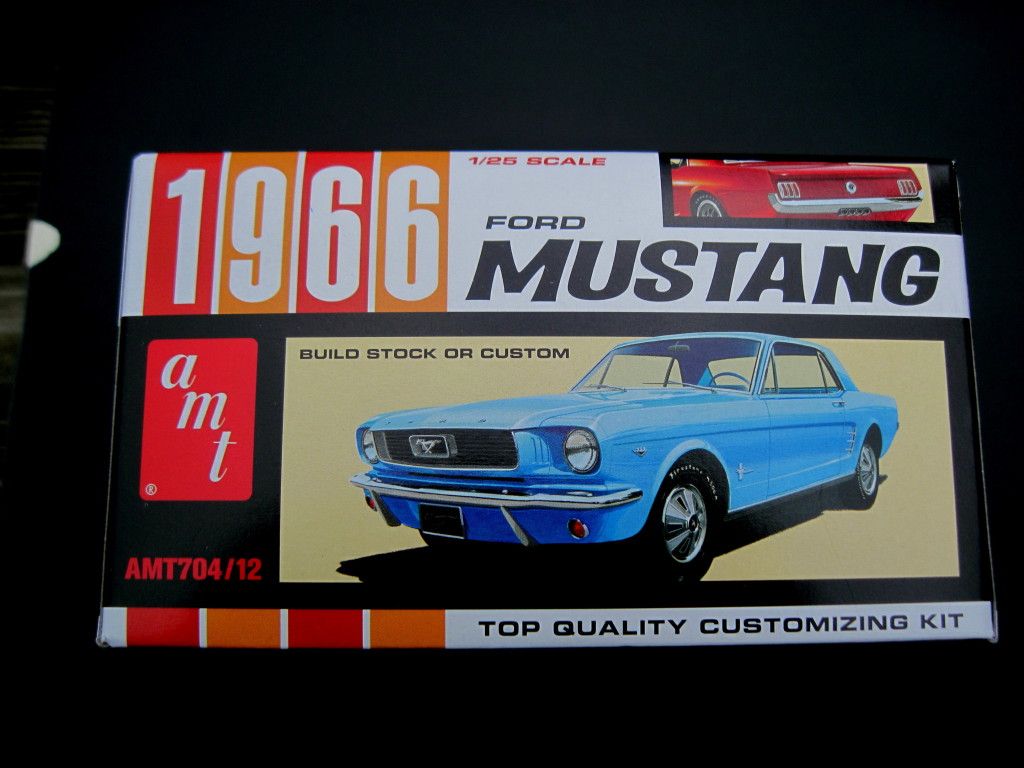 The new pad printed tires are really nice and represent Goodyear Polyglas bias plies in two sizes: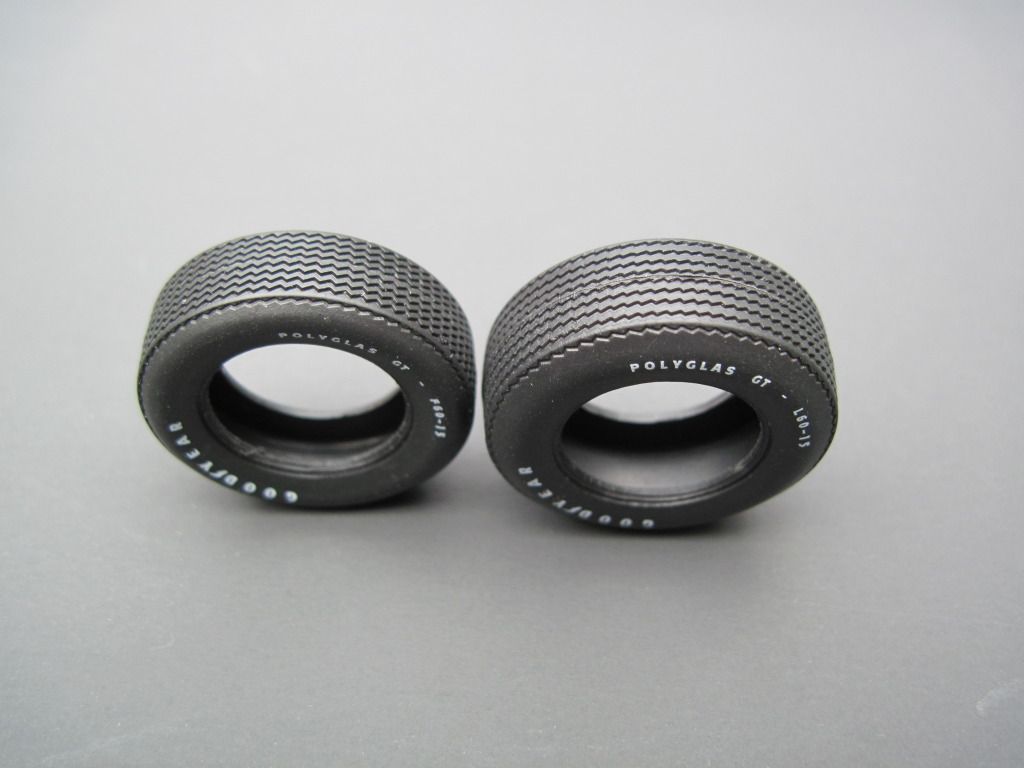 Note that they are not the old L-60 Goodyears that AMT have been using for decades.
Next are some skinny Firestones to represent OEM tires: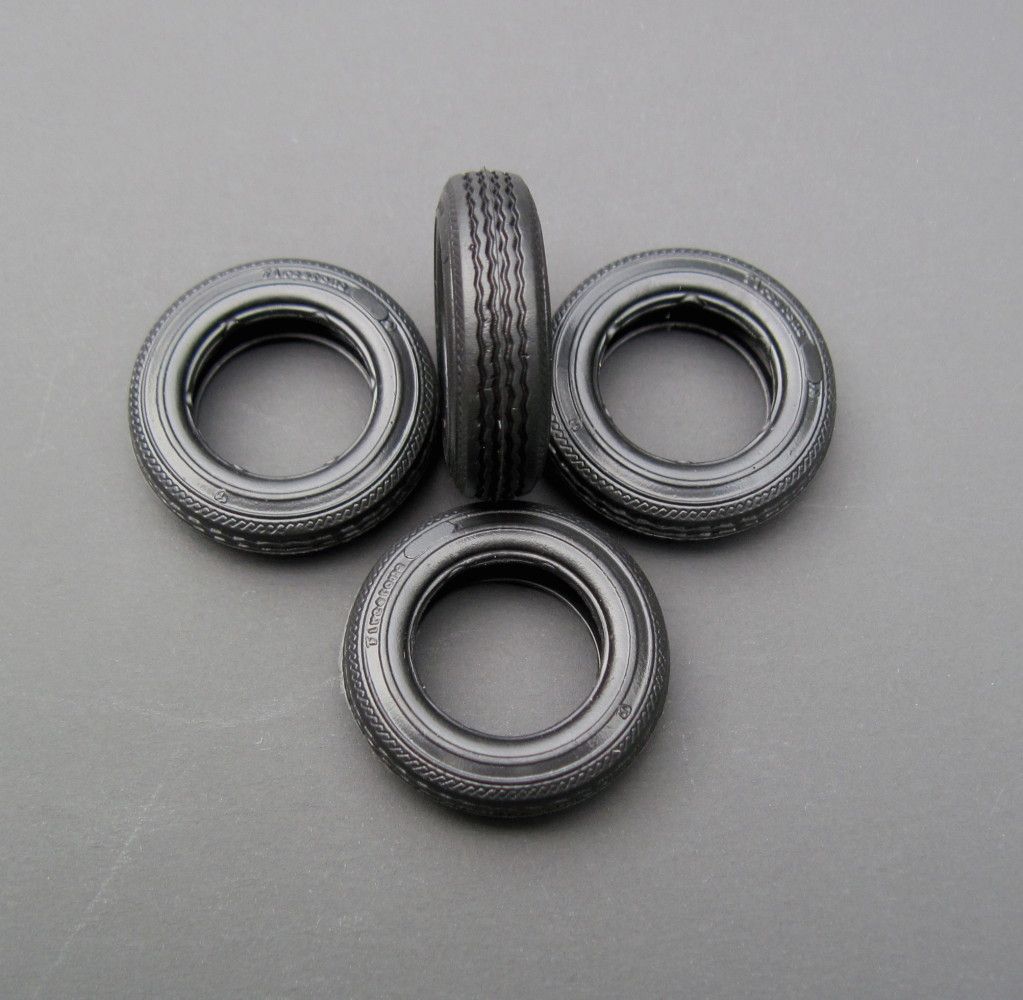 These aren't as nice as the others as they have soft sidewall detail and the tread looks like old ,cheap 60's recaps.