Engine looks fantastic

! Roll cage can be fairly simple in this kind of car. For my '57 Nomad Gasser that I did few years ago, I fabricated simple roll bar (bit like in your Simca). That should be enough, I guess.
Little inspiration:
I managed to get decals on, only a few sponsors this time. They were old decals and were quite difficult to get set right, but they're okay and I'm planning to clear coat this one tomorrow. Also I got the battery installed.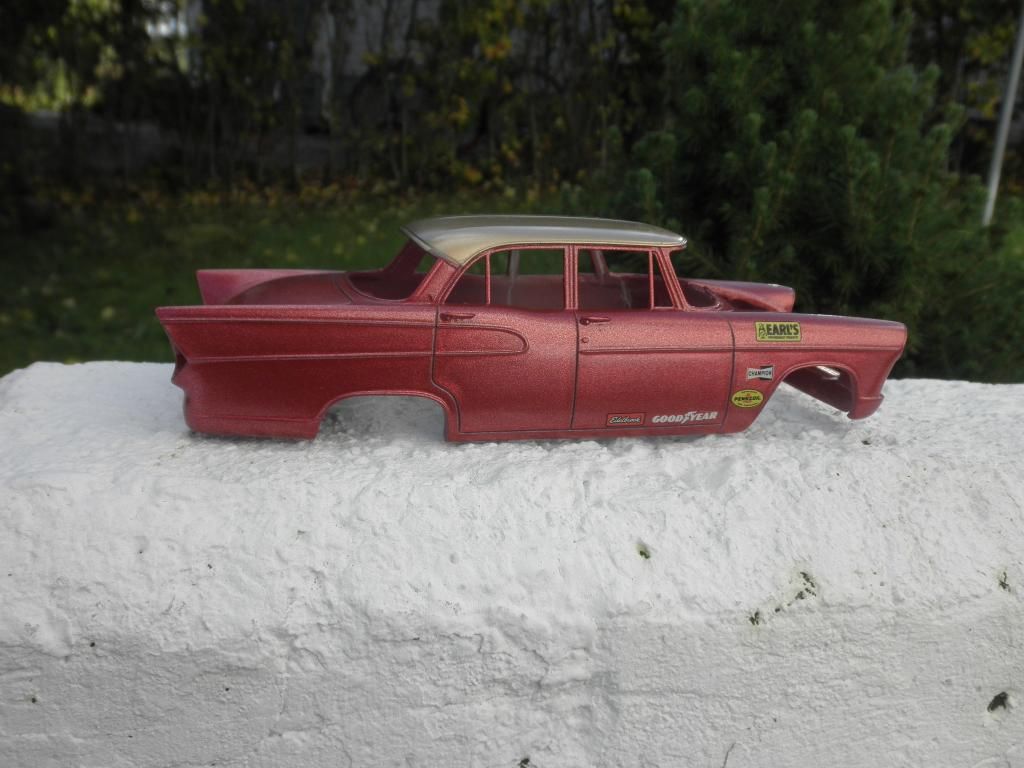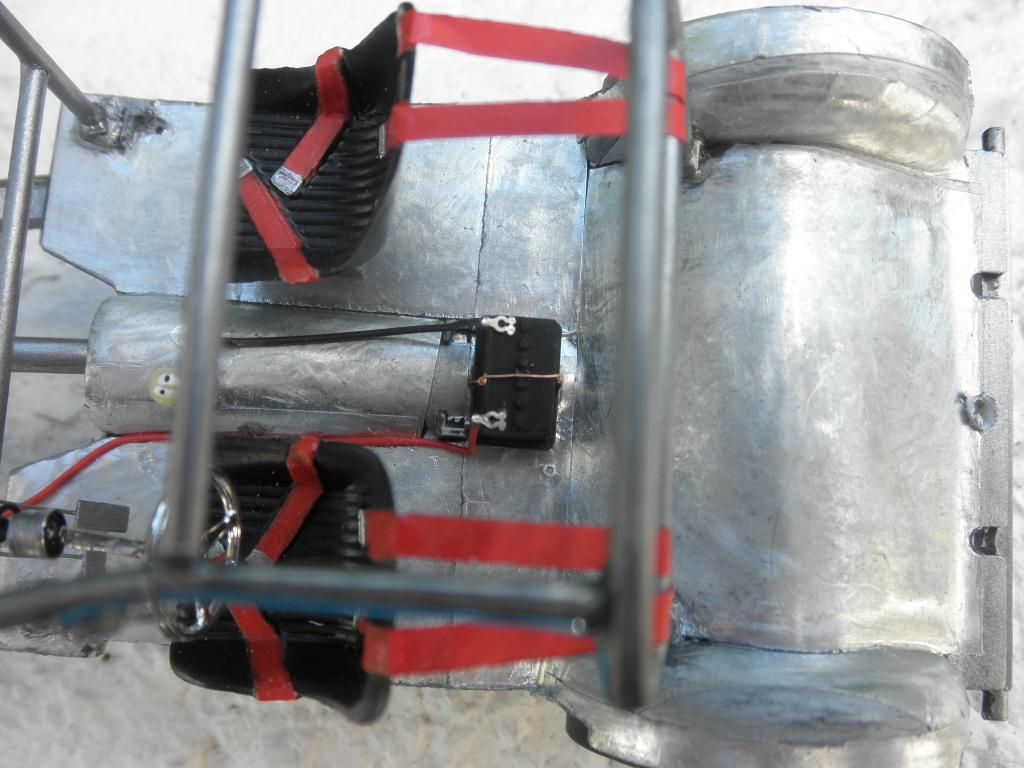 Edited by W-409, 06 October 2012 - 06:35 AM.