Thank you sir. The chassis is moving again...got the rest of the nasty stuff cut out of the rear and a new crossmember put in.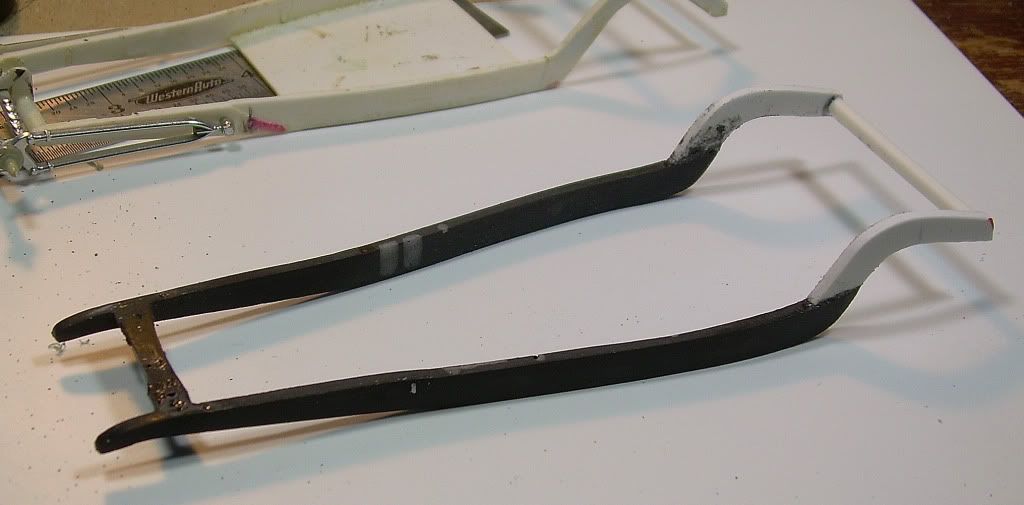 Far as the front suspension goes, in the spirit of making something nice from a sow's ear, and keeping with early AMT parts, I've decided to modify the dropped axle from an AMT '40 Ford for more detail and pose-able steering.
The stock blobular end is on the right. On the left are the mods in progress, with the axle beam thinned, the old backing plate removed, the steel axle-hole filled, and a new axle-end that will be drilled for a kingpin.