This is based on AMT's first '32 Ford kit and the first '32 I ever built back in the early '60's when it was first released. I've wanted to do a radically sectioned and channeled '32 for some time and got started a few years ago. With my daughter's van nearing completion and Christian Pamp's AMT 32 Ford community build rearing it's head my interest got recycled. I can't post this in Christian's thread because it uses a Revell frame and maybe some other pieces. I posted a thread 3 over years ago asking weather to chop it or not and got many opinions that helped me decide where it was going. The top is staying unchopped but I did change the grill to an aerodynamic one I had from something else. I've thought had on the tires and I'm leaving the Prowler big and littles .. I like the rake it has.

The body was glued to the fenders today and the hood sanding completed. It looks like the bottom of the front shroud needs to be raised, although the front wheels are just slipped in place and the front will go up a little when they are centered on the axle.

I tested many engines and those that had a low enough induction to fit under the hood were too wide. I settled on a Ford SHO from a Taurus kit that donated it's front for another build .. my Dad's '92 Crown Victoria. I always liked the look of the first SHO engines and some engineering to turn it 90 degrees and fit should make it right for this build. It's not a period correct rod, just something correct for THIS period I'm building it in.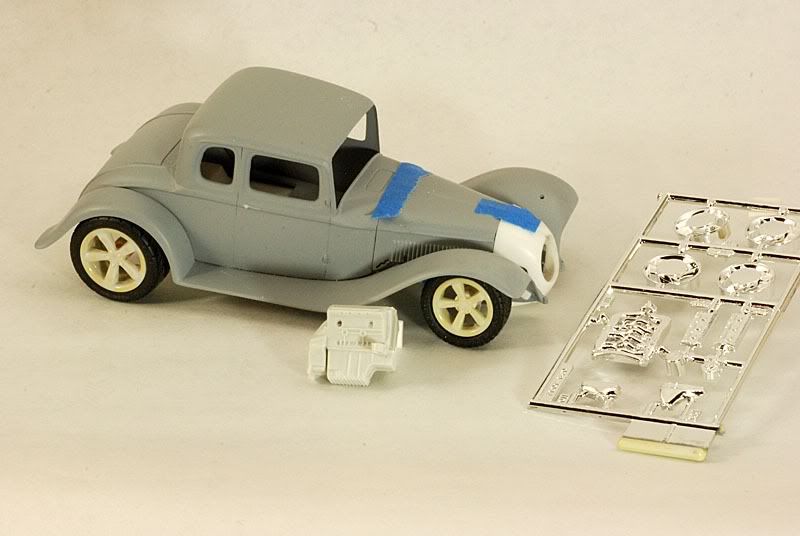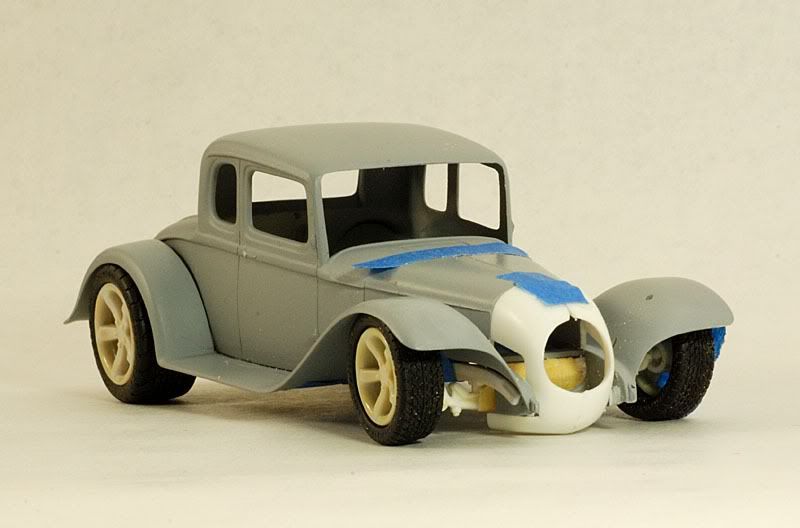 The fenders have widened 3" each and this photo shows it before primer to see..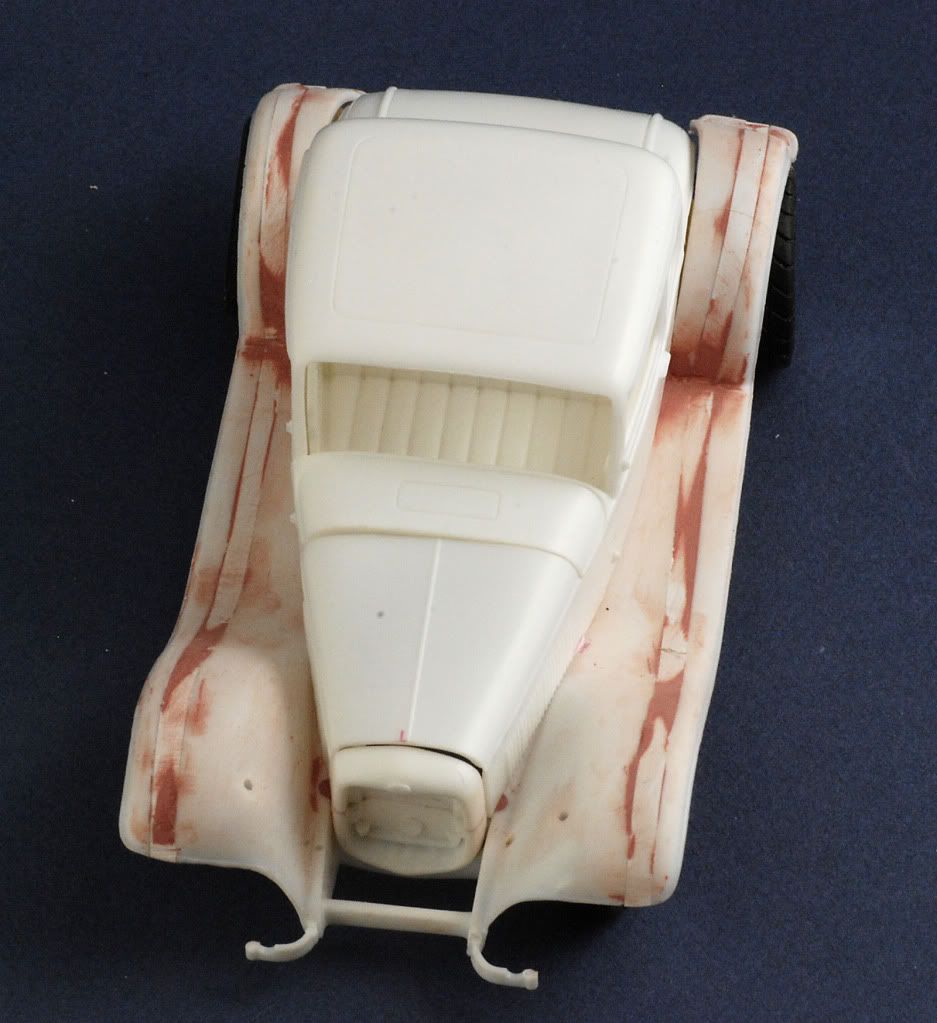 Edited by Foxer, 05 June 2014 - 10:53 AM.