Yep, you read the title right, it sounds odd.

Maybe the builder is bit odd too, but yes, I'm building a Hot Rod from '64 Dodge 330 Glue Bomb. I'm not sure will this be shiny, nicely finished HotRod or satin colored "Rat Rod"... We'll see. The inspiration for this build is this '66 Nova Roadster by Chuck Most:
http://www.modelcars...opic=57970&st=0
I started working today. I'm building this while parts are drying for other builds, so I guess it's not gonna be finished in week or two.

But it's not going to take forever. Honestly, I've been planning to build something like this for a while, but today I decided to test my new Razor Saw. It worked nicely. Here are some pictures.
The project Basis was this Glue Bomb.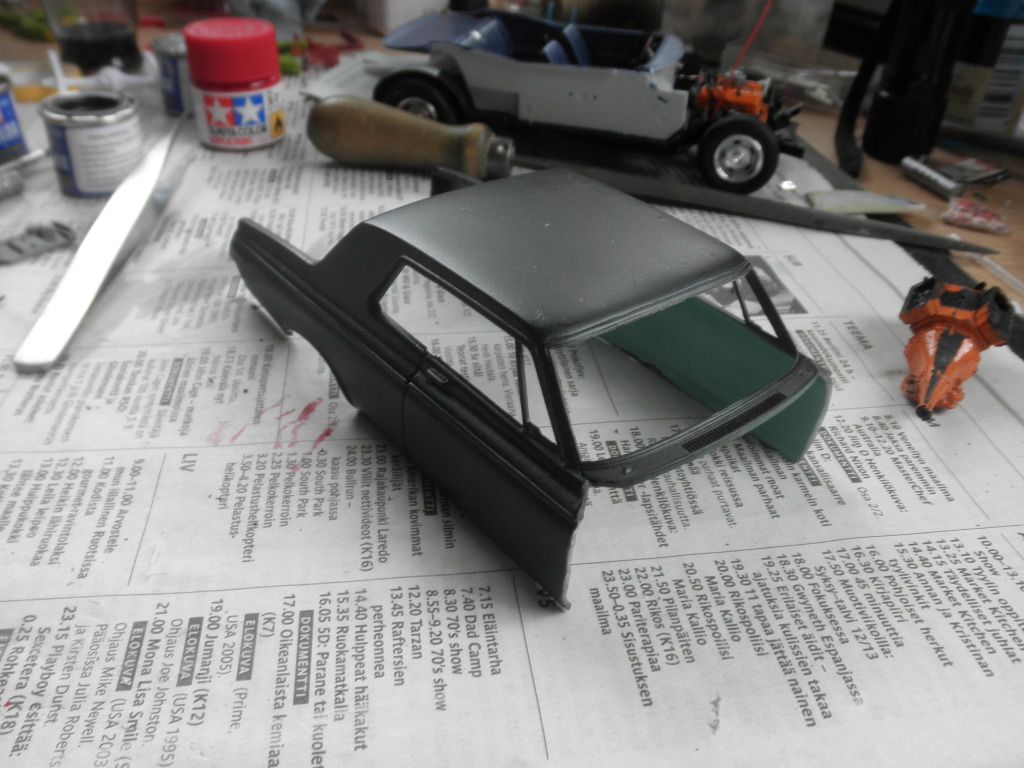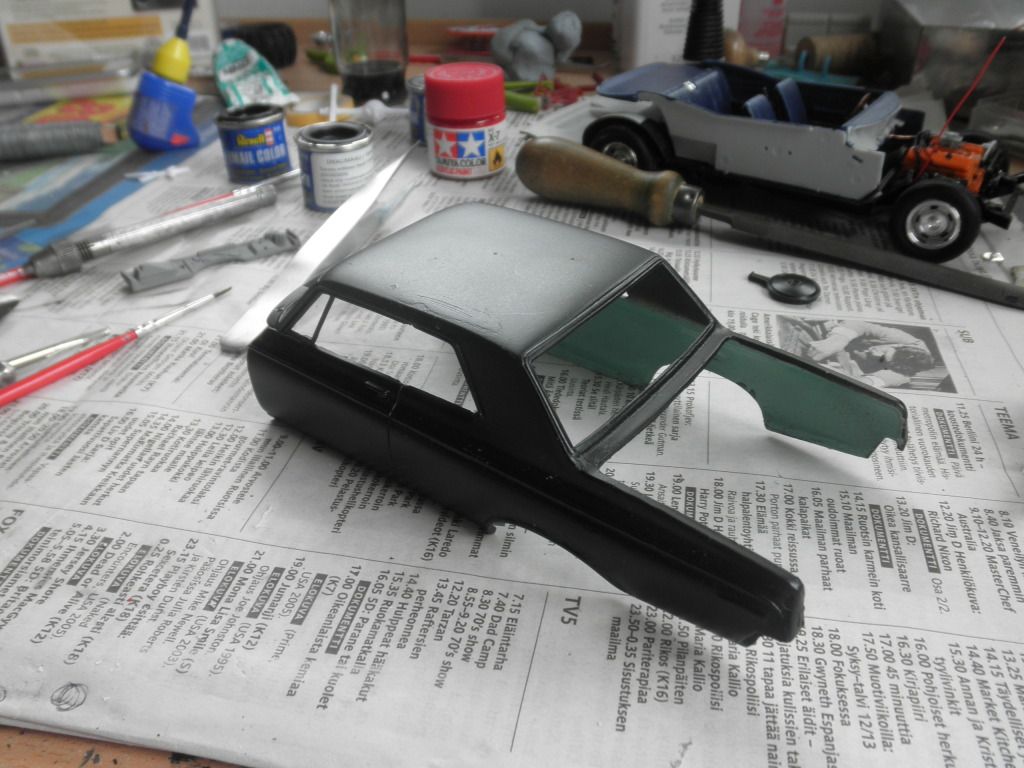 Well, of course the body was too wide, so.....


Here is the top sawed.
More sawing: