A cheap and easy way to make cones for your dio or display base.
Next time you go to your doctors for a visit, notice the ear thingy's hanging on the wall. You know, those little cones he connects to his little flashlight to look inside your ear!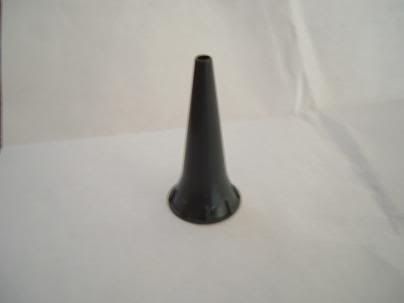 Ask him for a few next time and turn them into little traffic cones by cutting off the bottom and adding a small piece of square styrene.
Paint orange and "Voila"!!!! A few more of these and you'll have the state flowers of Ohio.