I haven't ever built Pro Modifieds, but I've been dreaming and planning to do one... And it's NOT this one, so there might be other one coming also...

Today I got this '66 Ford Mustang Glue Bomb. Previous owner has started to build this one with Pro Sportsman Chevy Chassis. It's built very nicely, Mustang dashboard and door panels fit very nicely to place, roll cage fits nicely too. Also the wheelbase looks pretty good... Well, there's a lot to do, of course but because the basis was this good, I decided to make this for Pro Modified category.

In Pro Modified, I think every engine variations, from Supercharged 526 Hemi to TwinTurbo and huge engine with NOS. Well, this will be with TwinTurbo set up, even if I said that I'm not going to build TwinTurbo car for a moment, because of the TwinTurboed Sleeper Chevelle: http://www.modelcars...showtopic=55959

With the Chevelle, there are a lot of clearance issues, because it's Sleeper, and it has to look like it. But this one is different, it hasn't to look original. Of course there will be clearance issues with this one too, I guess but not that big ones. Today I've been planning what to do with this, and for the engine I found one from Revell Pro Sportsman kits. It will have valve covers by Competition Resins, and pretty much scratchbuilt TwinTurbo set up.

Okay, enough talking, here are the pictures.
First here is the basis. This is everything what came with the Glue Bomb. This is great basis, the body is in very good shape, too and nothing has been painted, or at least everything is stripped off from the paint.



Two Closeup shots of the body: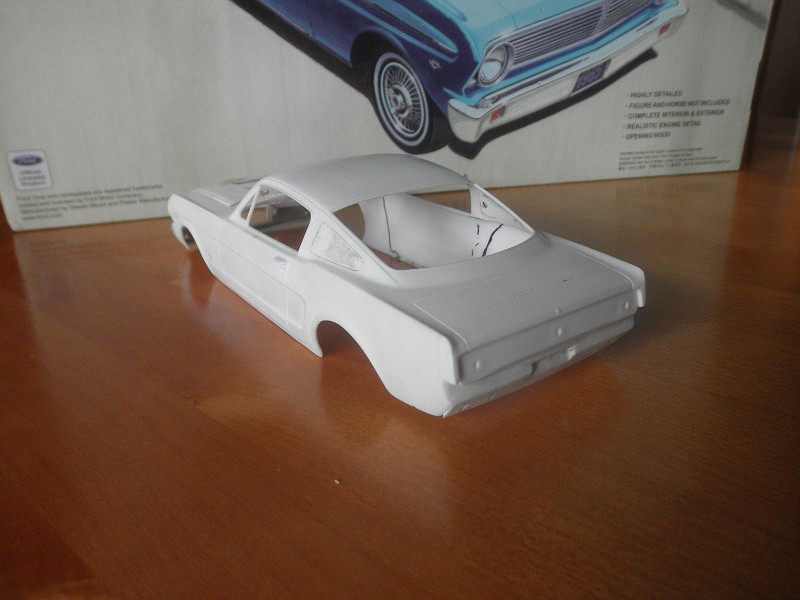 Here is the modified Pro Sportsman Chassis. It has Mustang Door Panels, which is great.

Edited by W-409, 15 October 2013 - 07:23 PM.