A bit off the path for me is this build, a Sherman Vc "Firefly" from the Polish 1st Armored Division. Free Poles fought with the Commonwealth Forces and were equipped by them. The Firefly was an adaptation of the basic Sherman. It had a 17lb gun, the shell weighed 17 lbs, and was the only real effective anti tank gun on any allied tank.
They camoflaged the barrel to make it look like a regular Sherman 75mm gun.
This is the old DML kit that required a bunch of mods to get right. None were all that major, just necessary for a rivet counter!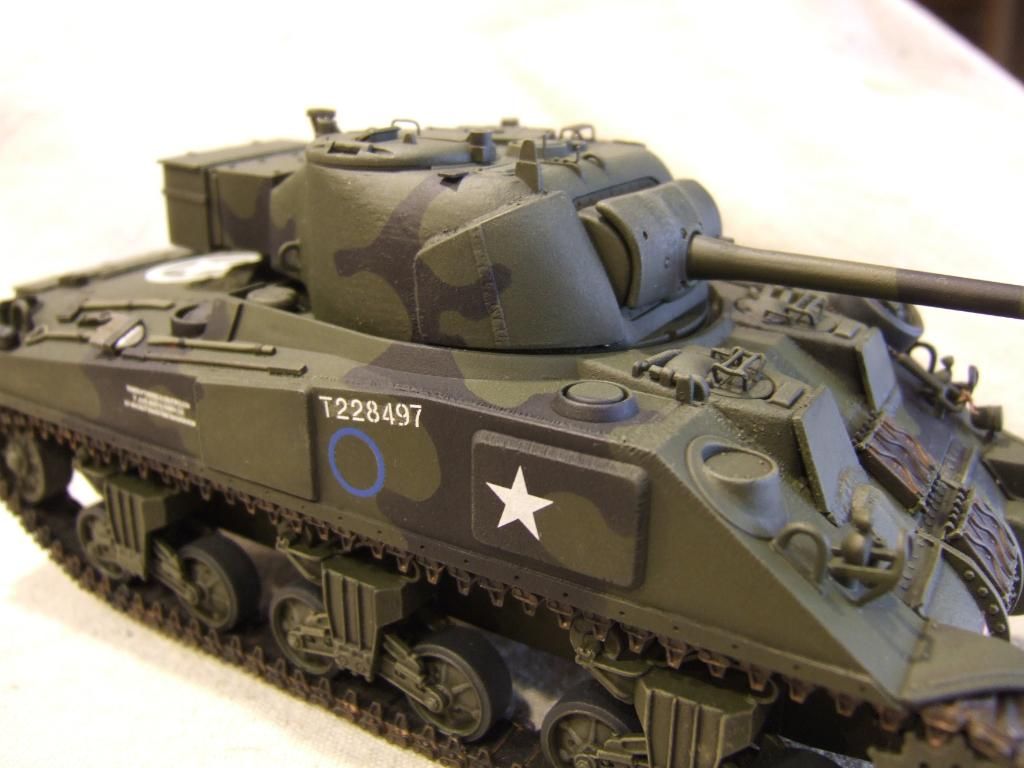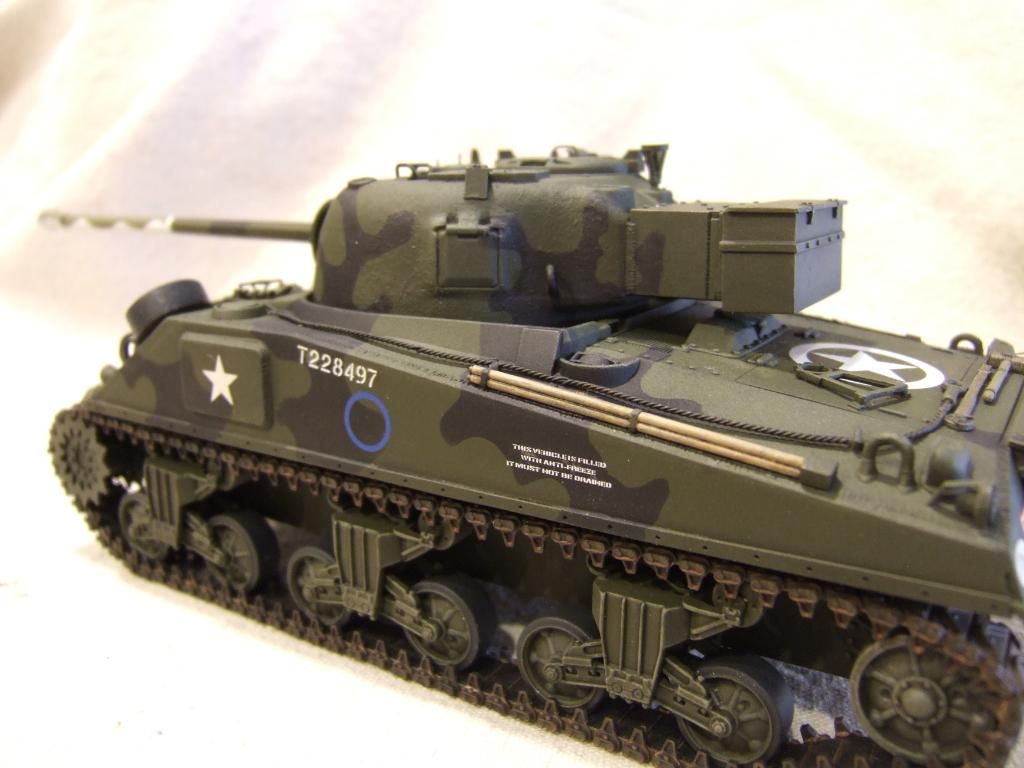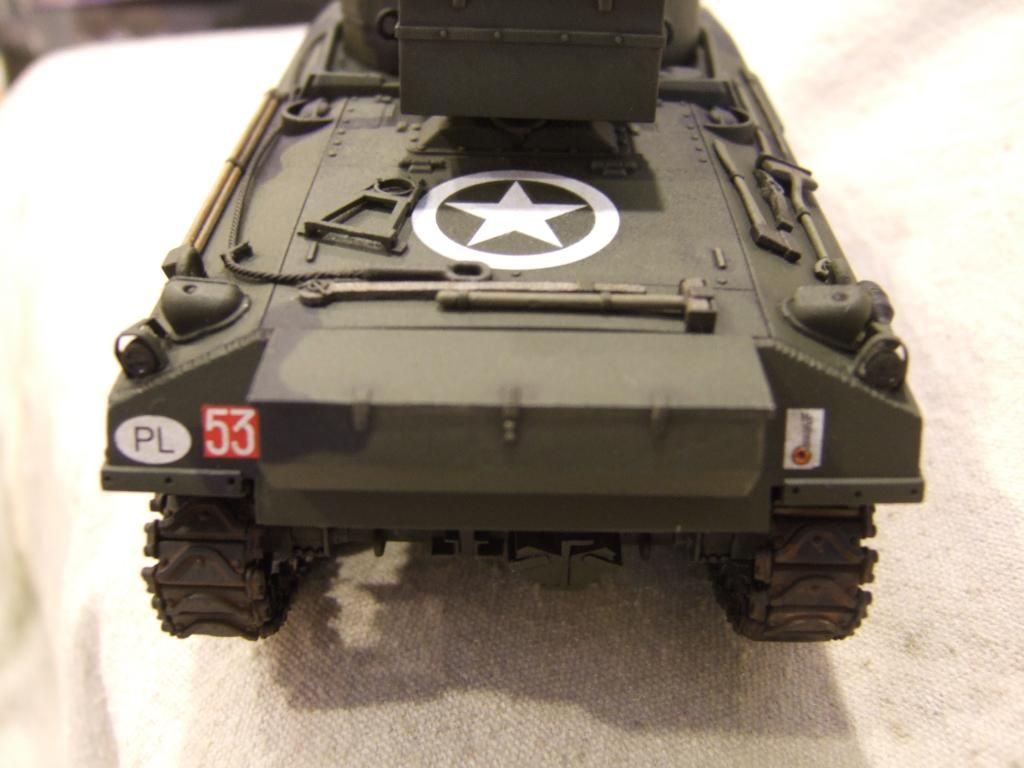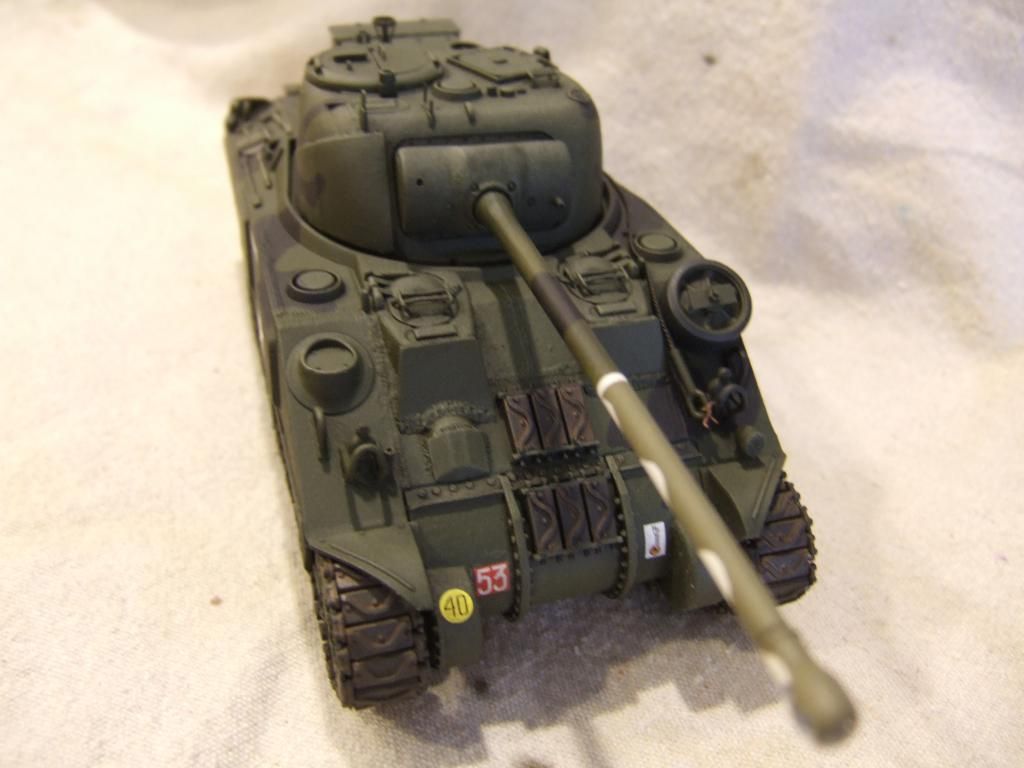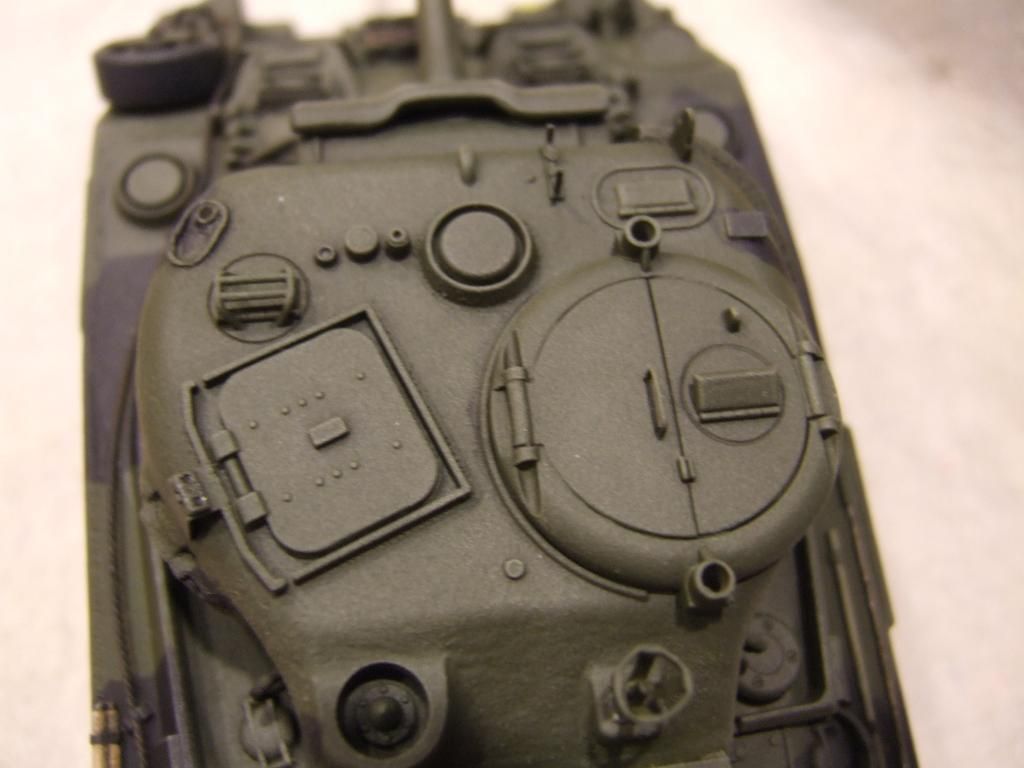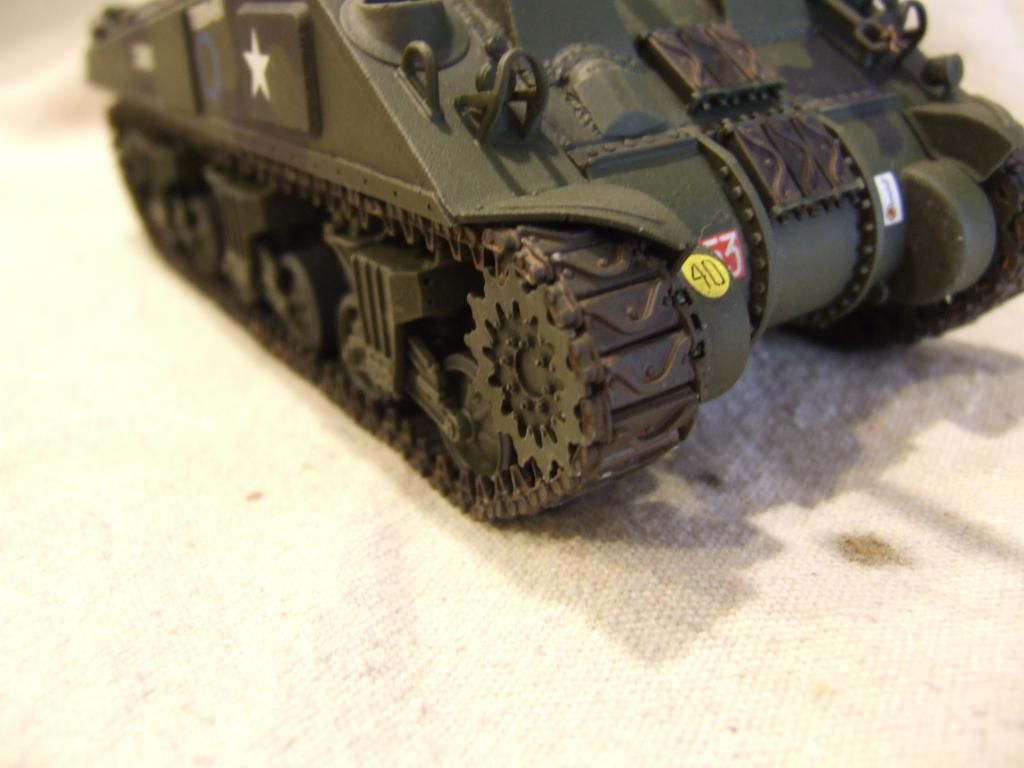 Tamiya paint, masked with Silly Putty.
G