here's the second 40 for our club build, an injected Hemi gasser.
I modified the 40 chassis for the Willys front axle, hemi and headers and 32 rear axle
I sanded the doors and added a roll and tuck pattern, glued the front end for a 1 piece.
I recessed the firewall and put in a trans tunnel from an S-10.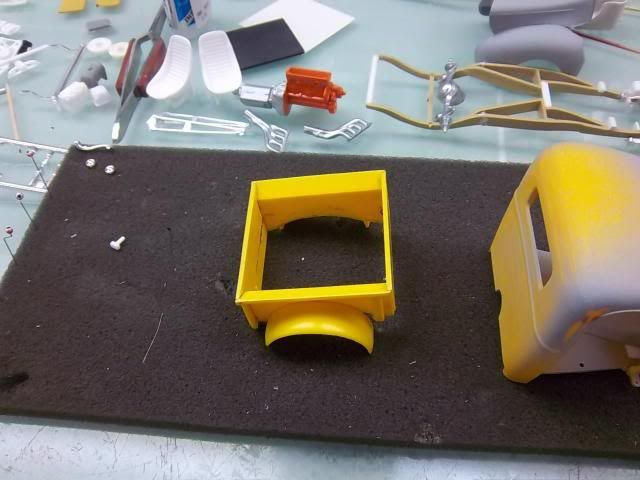 the bed is from the AMT Willys.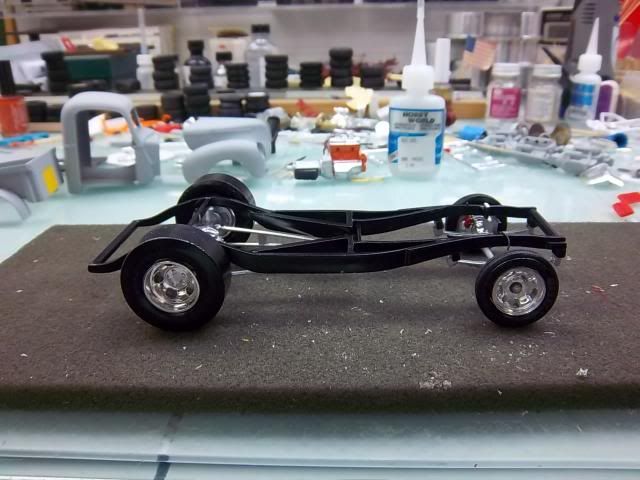 chassis ready, Willys wheels, resin tires
Willys engine with injection, parts box manifold, tubing injector stacks.
It's a tight fit.