I wanted something different, at least that's my story. I used an Opel Blitz for the heavy truck parts and modified the 40 parts to fit.
I cut the fenders from the front of the 40 and added a 1/8" strip to widen the a scale 3".
I cut the chassis down by 1/2" to tractor length and cast some copies of the wheels and tires.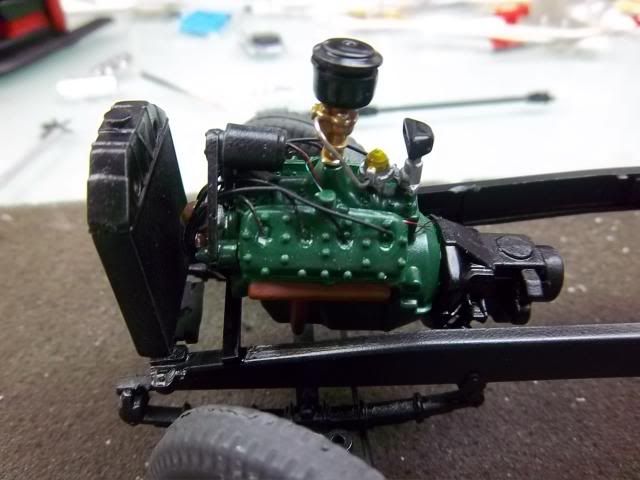 the 40 engine doesn't have any stock parts so they were pirated from a 37 pickup, the six was cut off and the flathead added on.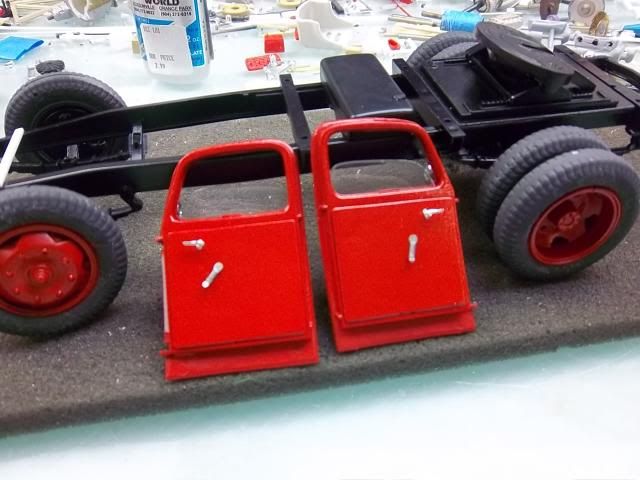 the doors were sanded flat and sheet stock added to look like a stock door panel, solder window crank and a 37 door handle.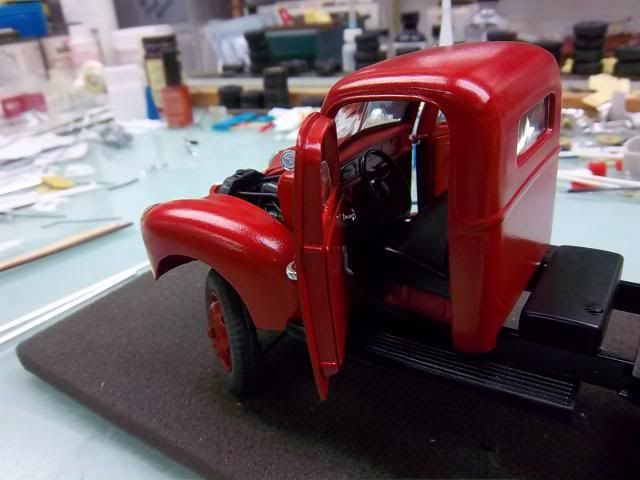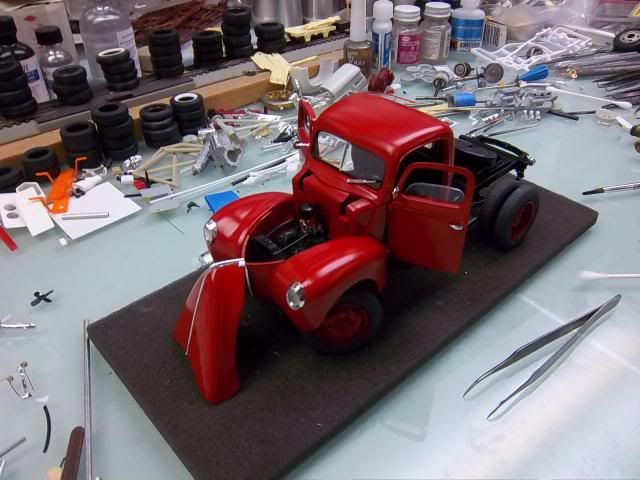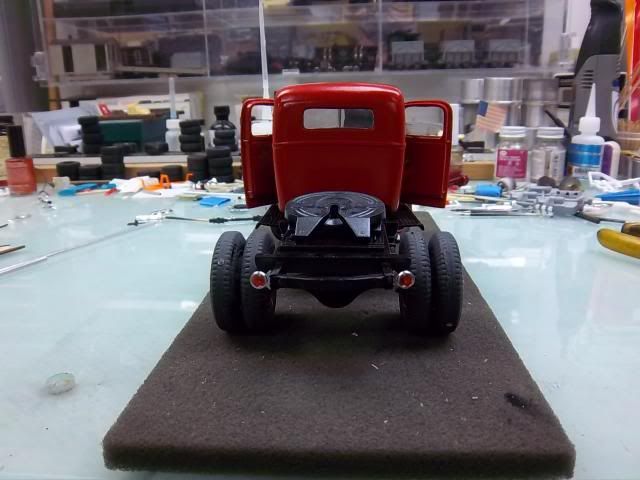 stock tail lights.
the trailer is a glue bomb I got from my brother in law.
a little weathering and it's good to go.