While I was waiting for the resin to set for the tractor build I had this flash for another shop truck.
since I wanted this one to be really low with the kit suspension, I chopped it up pretty bad. removed the louvers and sanded the door panels and seat.
I went with the wheels and tires from a 29 rat rod kit and painted them satin purple.
the flahead was wired, added aluminum water pumps and an alternator.
paint on the truck is finger nail polish, Malibu Girl African Violet.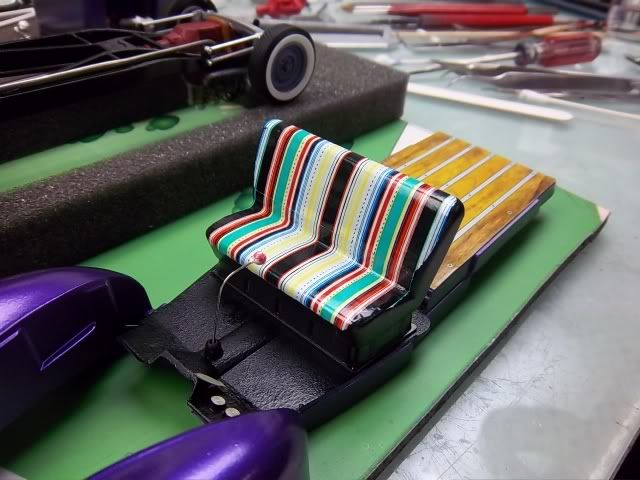 seat cover from the 29 rat rod, eyeball shifted and the 40 decal for the bed.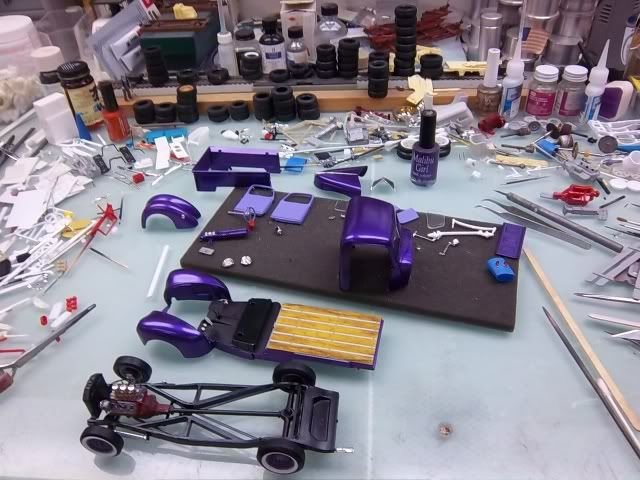 ready for assembly.
chain for the tailgate and wrought iron running boards.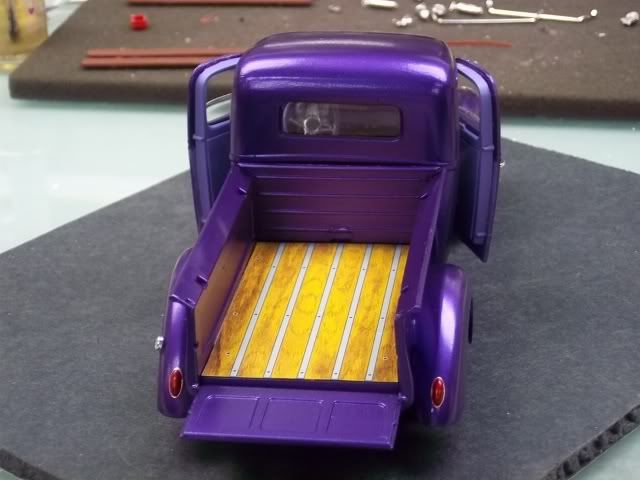 39 tail lights