rather than a topic for each, I figured I'd do one for the trucks and one for the cars.
this is the first of the 3 toyotas i've done, still not completed, each in various stages.
#1 Citrus Green
It was flat white with a tangelo orange chassis and dash. I then decided to repaint it.
"waiting for more work". Beds just sitting on the frame, hence the awkward angle. With the tail end shaved, along with the front bumper smoothed out.
*Wanting to get the wheels from the '80 phantom billet kit along with that phantom grill, or just that kit! (the blue box art!)
Dash painted the same color, billet steering wheel as well.
Laid out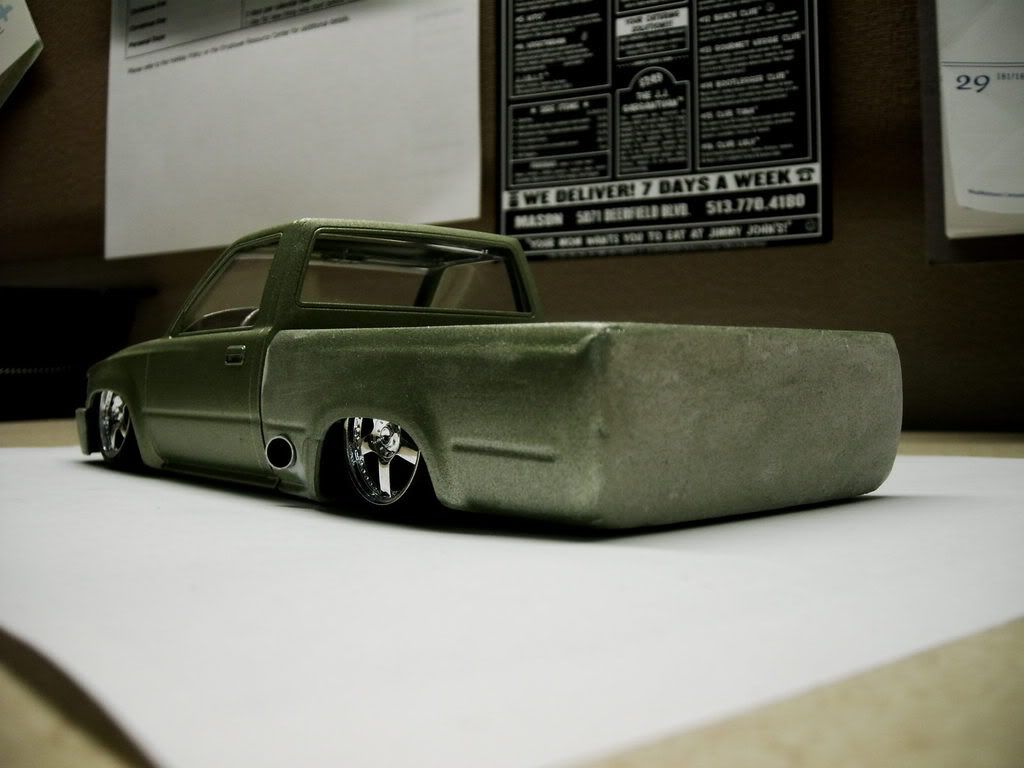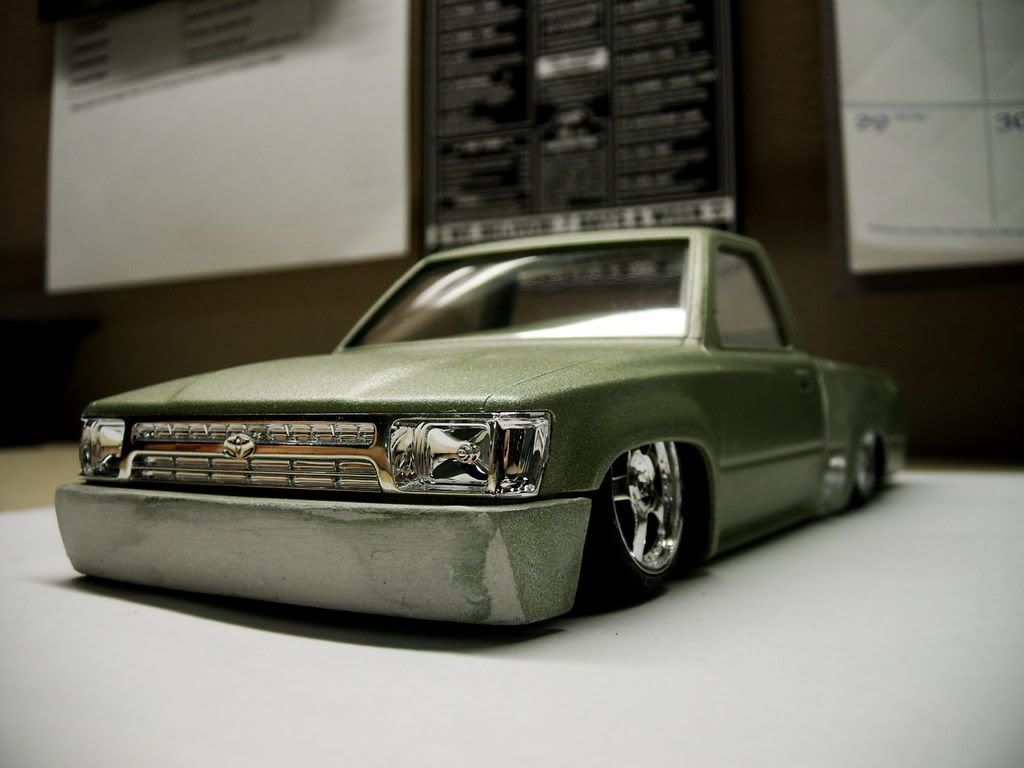 #2 Army green, will be getting a set of scale steelies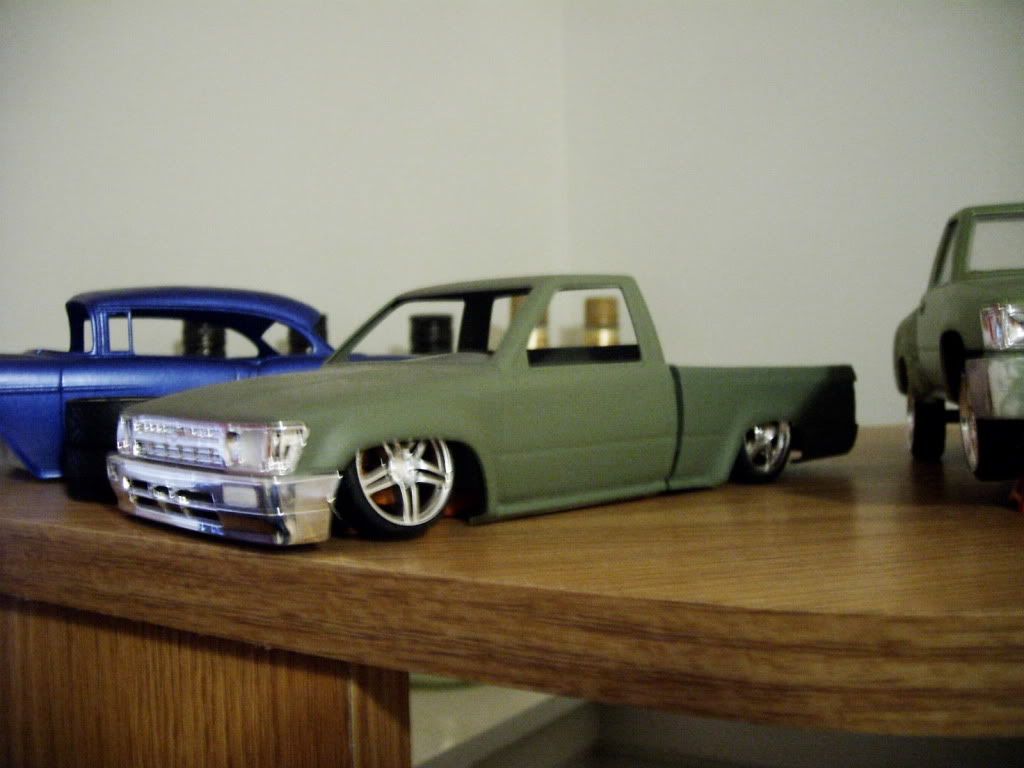 #3 Sandstorm. Will be a beige / sandstorm color (shiny) when said and done. This one has the rear frame from the kit cut and brought in to allow the larger wheels to fit. This is an "in process" picture.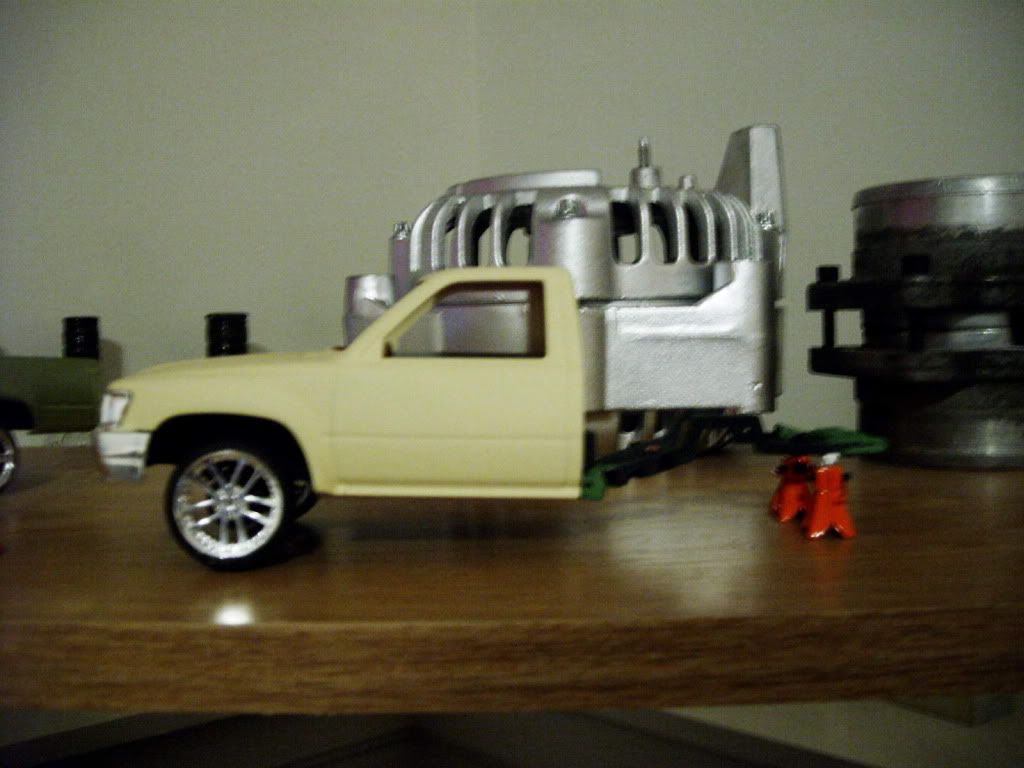 The S10 I picked up. this is doored, literally. Still going to attempt to get a motor in it, Might go for something oddball.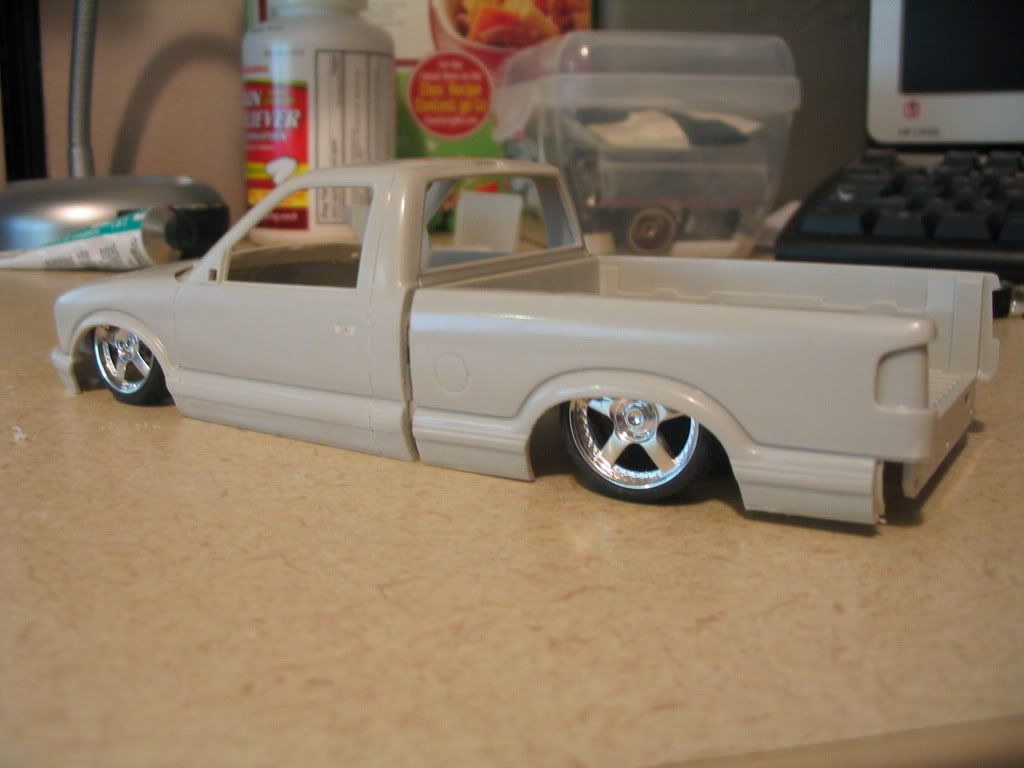 OBS RCSB laid out on Mr Model wheels w/aftermarket resin hood.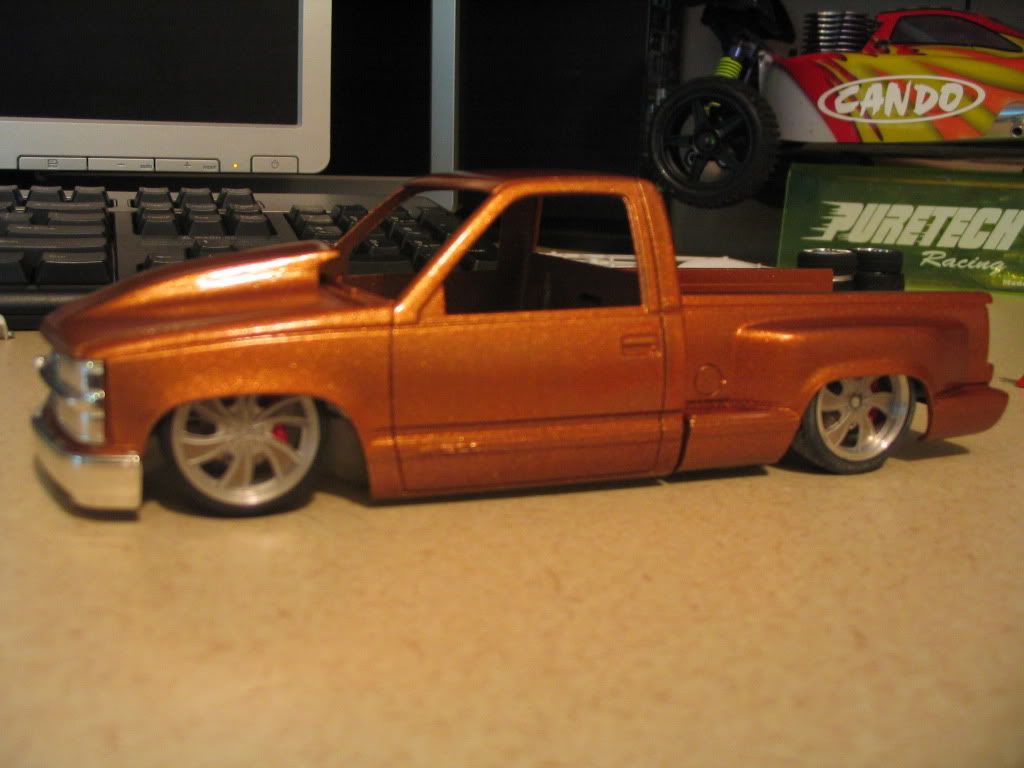 OBS ECLP #1. slammed on TT2's. This and #2 are both promos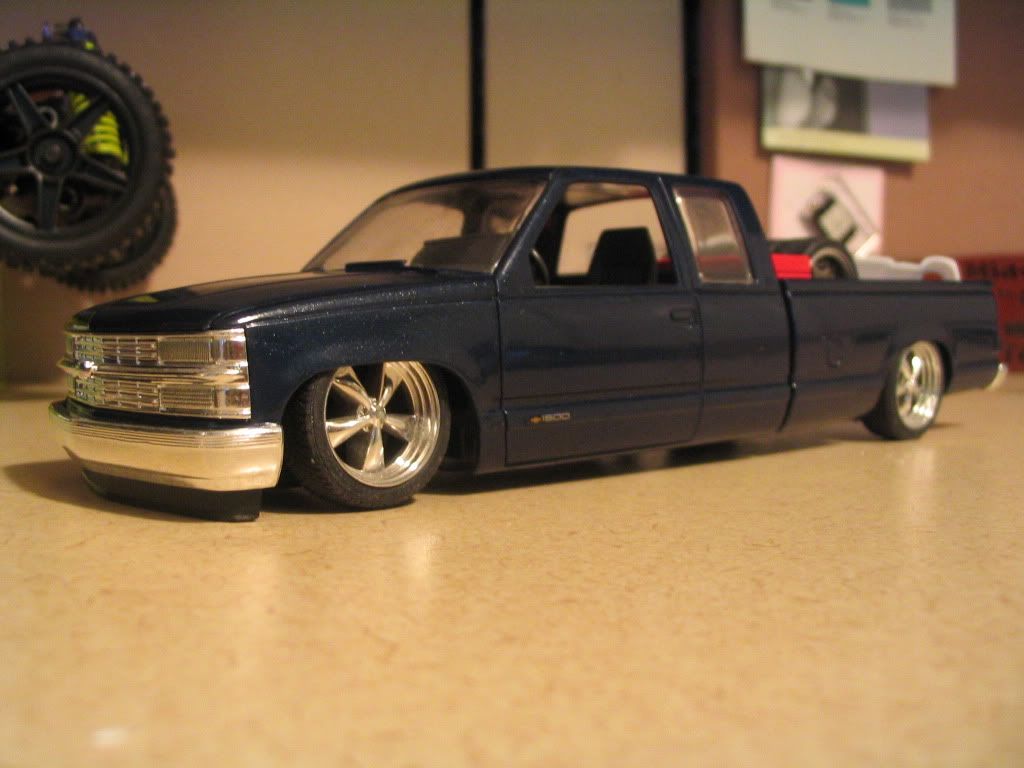 OBS ECLB #2. Bodied and was messing with the Mr. Model wheels I have to make a larger rear lip out back. meh.