Since I did the same with the trucks, figured I'd follow suite with the cars. A few WIP.
Camaro, pro touringish style. getting the stance dialed in, checking body fitment etc.
Still not sure on wheels. Have a set of 18/20 resin super sport wheels on the way, along with 20 inch resin rallye's.
front on stands, new style Camaro wheels out back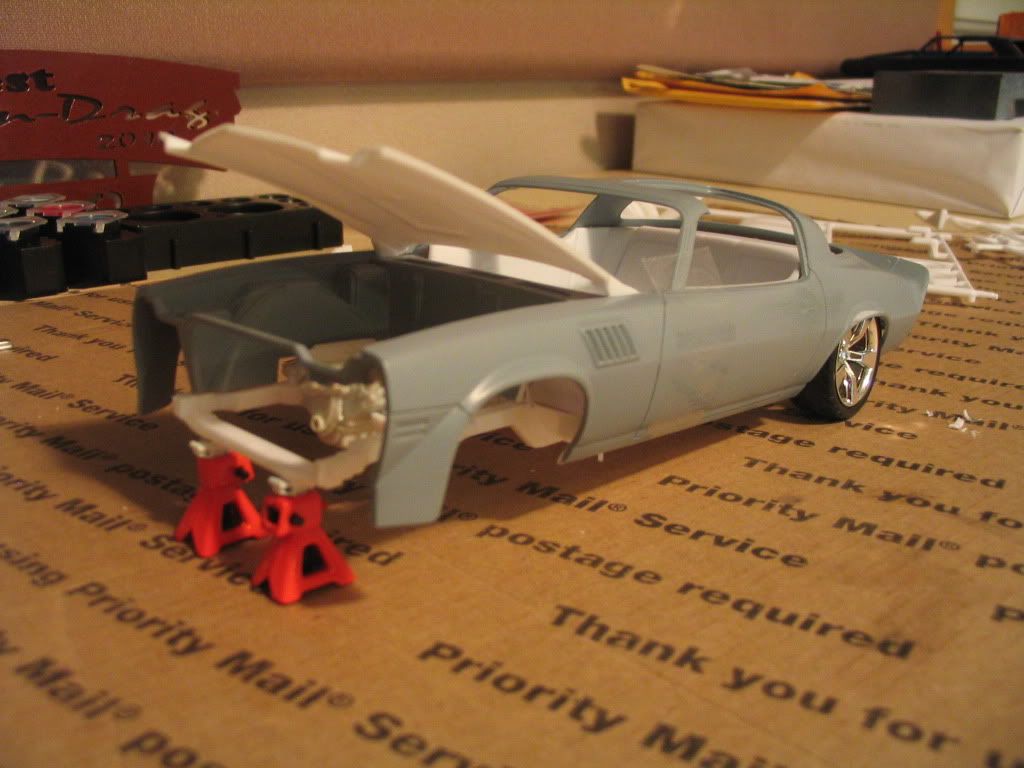 Checking with the new Camaro wheels all around, not sure.
The 56 Chevy. using an Aoshima lexus chassis underneath it to allow it to lay body and have the suspension adjustable. Will have different wheels.
Much more to come.