As you have maybe noticed, I can't build one model at a time. So here goes another Stock Eliminator Drag Car Project. I just bought Monogram '87 Buick GNX and this is the first version, I'm going to build from this kit. I have planned to do one Factory Stock GNX, one Bracket Racer and one Pro Sportsman GNX too, at some point since this car has really potential.
Okay, this will be with the 6 cylinder Turbo engine, and it will run in G/SA with NHRA index of 12,00 seconds. As inspiration, I will use "Luppe" Luoso's '84 Buick Regal Stocker what raced here in Finland on late 80's. The kit is very nice, only thing I found bad, is that there are a lot of molded in wires on the engine bay. They need to be removed, and I will make new ones from aftermarket wire.
This will be Stocker as it could be on the 80's. I'm going with Centerline style wheels and Good Year slicks. I don't have good front tires, those are the highest profile tires I found my spare parts boxes. Yes they are 50's whitewall tires, but I will modify them to real Frontrunners. Shouldn't be too hard. I had to do little work for the rear tires to get those wheels fit right.
Engine block is also glued together, but I don't have any pictures of it right now.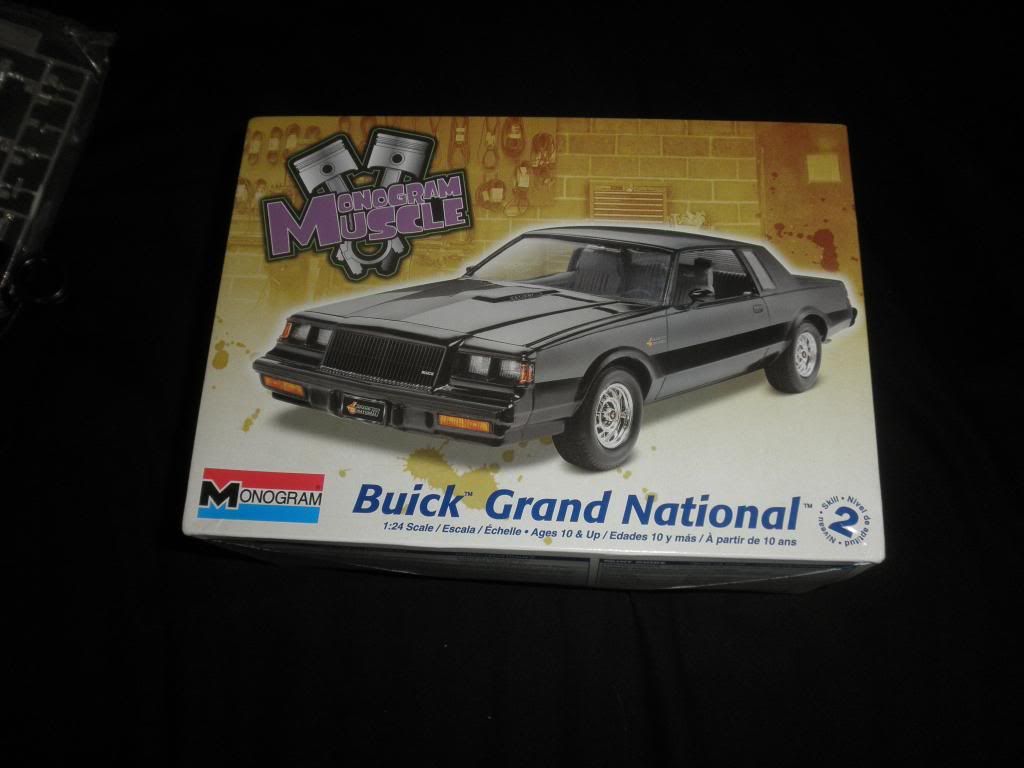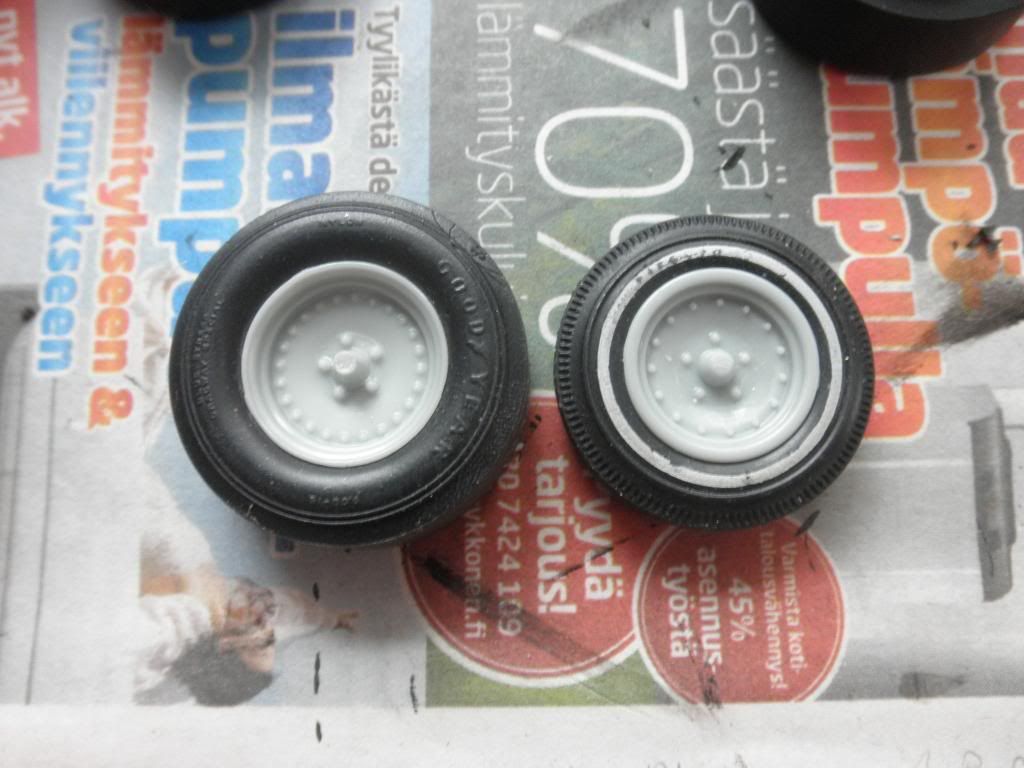 An Early Mockup: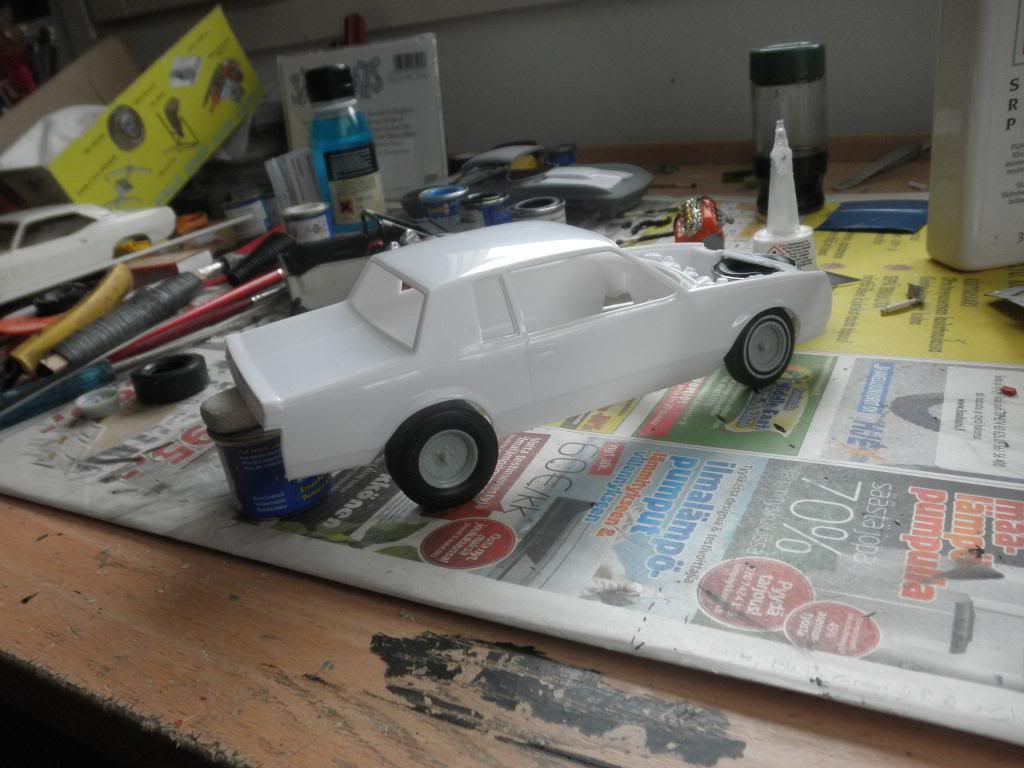 The stance is not 100% right in that picture, more important was to check tire sizes, front tires have to be little higher, otherwise everything looks pretty good to me.